Welcome to the Leica serial number lookup & search tool. This is a search lookup tool where you can search our Leica camera serial numbers list and Leica lens serial numbers list. Put your serial number below and select if you want to search a camera or lens and click search and it will give you the available information.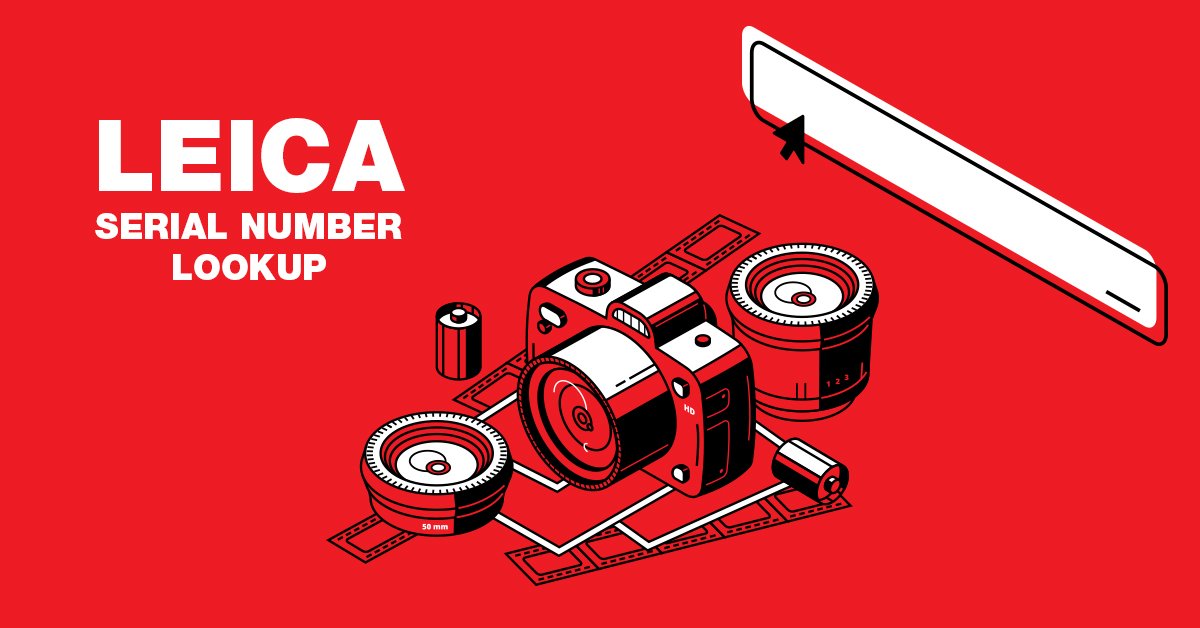 Leica Serial Number lookup tool
Please note: Leica stopped sharing their serial numbers so anything above the Leica M8 won't show. You will have to contact Leica themselves for the information.
Also please remember that this information goes back to almost 100 years now so the information in the Leica serial number lookup tool might not be 100% accurate. You might also want to check the list of stolen Leica serial numbers to make sure someone didn't steal it.
How to check Leica serial number?
First you need to find you Leica's serial number. It is easy to find on the top plate of the camera, there will be a serial number either on top of the plate itself for older Leicas or in the hotshoe area like you see in the image:
So in this case the number is 4444667
What about the lenses?
For the lenses, your serial number will be on the lens itself, like so:
In this case the number is 4095807
Once you have your serial number for your camera or your lens, put it in the search box above and you are done!