Maybe you want another backup body or simply don't have enough for one, and you are looking for full frame Leica alternatives. You are in the right place, in this handpicked list I will show what the best alternatives are with the requirement that they are full frame.
What makes a Leica a Leica?
Before getting into it we must determine what is great about Leicas first in order to figure out what the appropriate alternatives are. If that isn't the case then any full frame Nikon or Canon would do, right?
First Leicas are rangefinders, but since there are very few digital rangefinders besides Leica available, any rangefinder-like will fit the bill. So some type of box with a viewfinder on the top corner.
Second, even if they are not rangefinder-like, they must be compact cameras. Those two are the main criteria for this list, above being full frame, and as we will see there is one notable exception. Let's get into it:
List of full frame Leica alternatives
There are 3 great, head-to-head alternatives to Leicas that are full frame, and two alternatives if you are willing to forgo the form factor and sensor size. Here they are:
Let's look at each camera and see how they stack up, image samples will be provided when available:
The smallest, cheapest full frame camera that takes Leica lenses too
Reasons to buy
Cons
+ Full frame
+ Smallest Full Frame
+ Portable
+ Great dials for control
+ Takes Leica SL Lenses
+ Takes canon lenses with adapter (w/ autofocus)
+ Made for video
+ Cheap
– Basic looks
– Not many physical dials
– Optional EVF
If you are looking for the cheapest, full frame full frame Leica alternative, this is it. It is also the smallest too, so perfect if you want to head out light. Sigma is quite the underdog in the camera world, they are more known for their lenses but their cameras have always been excellent and underrated. With the Sigma FP, they pushed out one excellent full frame camera that is smaller than a Leica M camera.
But here's the great news, this camera takes Leica SL lenses. Yes, the same as the Leica SL2 camera. So if you have that camera, or looking at the lenses that Leica considers their best, this camera is a really good option. That's not all. With an optional adapter, the Sigma FP can also take full frame Canon lenses and still autofocus, so this could be a great transition camera coming from Nikon.
If you are into video, this camera is made for that purpose too. UHD 4K30p Video with 12-Bit CinemaDNG, 49 focus points, electronic stabilization, the list goes on if you want a camera that does both still and videos well.
The price is only a fraction of what you would pay for any Leica M so there is a lot of value packed into this small body. The downside is probably the camera's looks that are on the basic side and it lacks physical dials that Leica fans love so much.
I also does not have EVF out of the box, it is an added accessory. If you are looking for a full frame Leica alternative and don't mind the looks too much, the Sigma FP might fit the bill. Compatibility with Leica autofocus lenses also make this really attractive.
[1]
[2]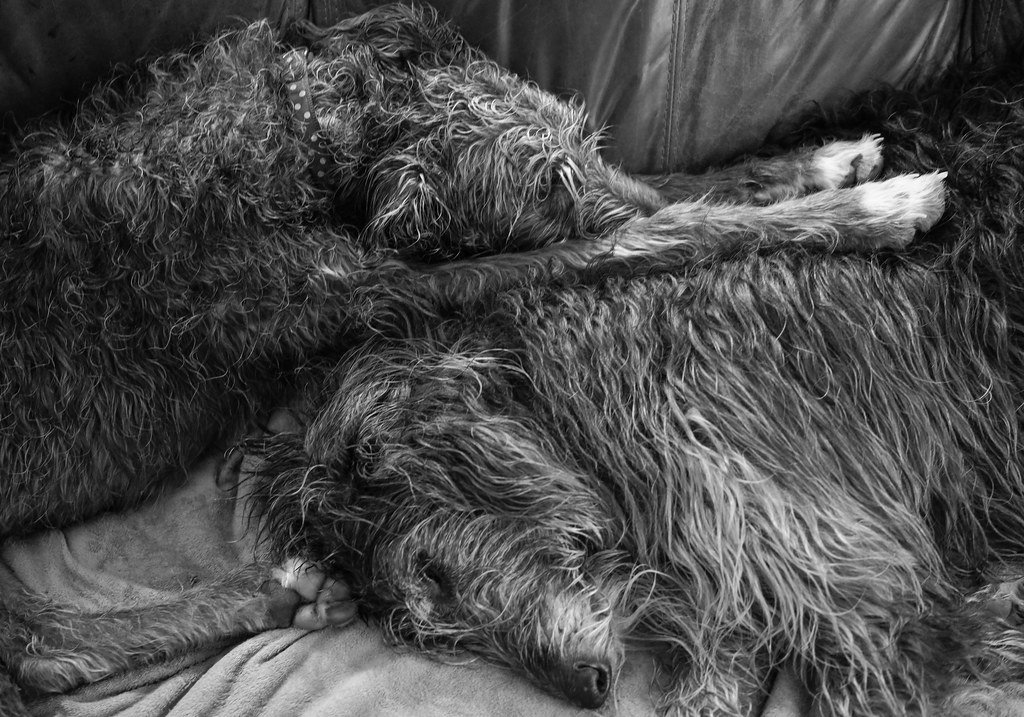 [3]
[4]
[5]
[6]
[7]
[8] [1]
subway entrance
(CC BY 2.0)
strogoscope
[2]
Mapo night
(CC BY 2.0)
strogoscope
[3]
Deerhounds x 2
(CC BY-ND 2.0)
adamnsinger
[4]
Yanghwa-ro
(CC BY 2.0)
strogoscope
[5]
SDIM0003
(CC BY 2.0)
strogoscope
[6]
Sunstars and flares
(CC BY 2.0)
strogoscope
[7]
(CC BY 2.0)
strogoscope
[8]
(CC BY 2.0)
strogoscope
A smaller, rangefinder style full frame camera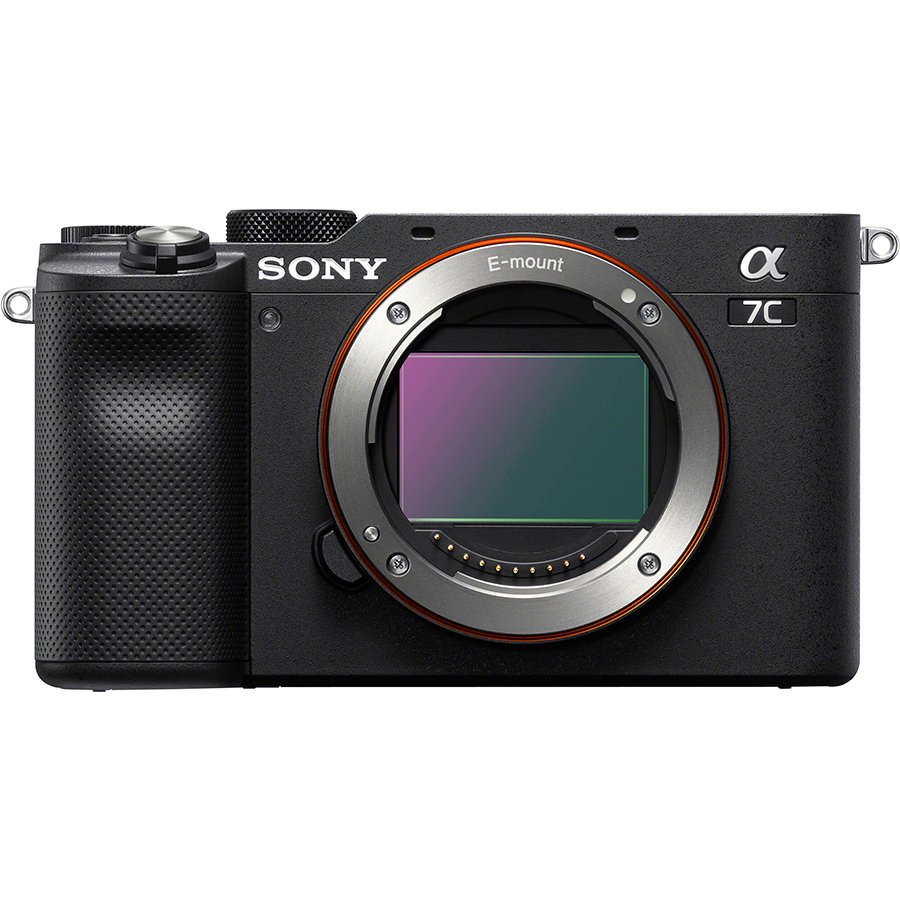 Reasons to buy
Cons
+ Sensors are Sony's business
+ Smaller than the A7
+ Holds like a rangefinder
+ Amazing video capabilities
+ Cheap
– Not many control dials
About a decade ago Sony made a splash with their APSC NEX mirrorless series. They made another one with the Full frame A7 camera. If you ever shot both, the A7 is more on the DSLR side and while the NEX cameras are a far cry from rangefinders, they handle somewhat similarly. Myself and countless other photographers wished to have not one more A7 camera but a camera that looks and handles like the NEX cameras but that is full frame.
That wish came true with the Sony A7C, which can be described as a NEX camera with a full frame. Since shooting the A7 is a far cry from shooting a Leica, the best full frame Leica alternative is the Sony A7c. The good news is it is cheaper than both the A7R and the Leicas, and you get a lot of camera for that price.
Being a Sony A camera, video is a given with UHD 4K30p Video with HLG & S-Log3 Gammas and 693-Point (!) Hybrid AF System, stabilization, etc. I'll spare you the spiel. Anyway, since this is a Sony camera, it has a Sony sensor, and just in case you don't know, Sony creates half of the world's camera sensors so you can bet that this sensor is top notch.
The E mount has grown exponentially so any focal length you want, you are probably covered. Plus, unlike the above Sigma camera, this has a beautiful, bright and comfortable viewfinder built in. Due to the really satisfying grip, it is a joy to simply bring the viewfinder to your eye and shoot. It's quite fast too with 10fps so you'll probably get whatever shot you are looking for.
The best Leica full frame alternative if you don't mind the fixed lens
Reasons to buy
Cons
+ Smaller
+ Sharp and fast Zeiss lens
+ The only camera you need
+ Pop up viewfinder
+ Flip screen
+ Rangefinder type operation
– Fixed lens

The Leica Q2 is quite brilliant: Take what makes Leica Ms great and glue a lens on there. The Sony RX1R does the same thing: Take a full frame rangefinder like body and glue in a lens. The result is one of the best full frame Leica alternatives, if not one of the best cameras, period.
Why? Sony sensor + the one name that puts the fear in the hearts of Leica fans: Zeiss. The lens that comes with it is a Zeiss 35mm f/2. Translation: Razor sharp images. The focal length is a great choice because it is the Goldilocks focal length, not too wide and not too telephoto. With the generous amount of megapixels (42.4) you have a lot of cropping power with the digital zooms available.
The screen flips unlike most Leicas, and there's video, but only up to 1080p. While this looks like a compact camera, it also has a pop-up viewfinder that I wish other camera manufacturers would steal. It's a very practical, beautiful viewfinder that is there when you need it and hidden when you don't.
Since this is on one corner of the camera, Leica fans will not be disappointed in how the camera operates. While there are no dials on top for controls like a Leica, you have the Aperture settings right on the lens (Yay!) and you can select the shitter speed with a back dial while the menu dial can be used for ISO.
If you can get past the fixed lens aspect, this could very well be the only camera you need. The full frame offers maximum image quality and there's very little that a 35mm f2 can't be used for.
[1]
[2]
[3]
[4]
[5] [1]
DSC00248
(CC BY 2.0)
Mak Ting Him
[2]
DSC05782
(CC BY 2.0)
Mak Ting Him
[3]
DSC02064
(CC BY 2.0)
Mak Ting Him
[4]
DSC00438
(CC BY 2.0)
Mak Ting Him
[5]
DSC00607
(CC BY 2.0)
Mak Ting Him
Full frame but with a different handling
Reasons to buy
Cons
+ Most popular full frame camera
+ Lots of lenses available
+ Amazing video
+ Crazy ISO
– Handles like a DSLR
I'll be blunt: Sony makes some of the best full frame cameras. But for someone looking for a full frame Leica alternative, the A7R IV fits the bill but might be a deal breaker in the fact that it doesn't look nor handles like a rangefinder.
Leica OWNS the full frame rangefinder type cameras, and the alternatives besides the ones above is either Full frame DSLR like OR Rangefinder type with APSC sensor. The A7R IV is nothing short of a beast of a camera.
It is so good it's overkill. The ISO goes to 32.000 and it really handles the grain well. 10fps. Phase Detection 567 points, Contrast Detection: 425. A beast in a small body. It's one of the best cameras, period. The only question for the one looking for an alternative to a Leica is really if you want to put up with the body type.
The viewfinder is square in the middle top of the camera and when you shoot it, the experience is more of a mini DSLR experience then it is a rangefinder. If you are fine with that, this is one amazing camera to get.
[1]
[2]
[3]
[4]
[5]
[6] [1]
Colour fest
(CC BY 2.0)
paulius.malinovskis
[2]
Monte Castelo
(CC BY 2.0)
Noel Feans
[3]
Corrubedo
(CC BY 2.0)
Noel Feans
[4]
Ria de Arousa
(CC BY 2.0)
Noel Feans
[5]
Delivery guy in the rain Chongqing 重庆, China
(CC BY 2.0)
Kristoffer Trolle
[6]
Brooklyn Bridge and the World Trade Center, Blue Hour 3-31-2016
(CC BY 2.0)
John Cunniff
As close as you can ever get to a Leica, but not a full frame
Reasons to buy
Cons
+ The closest Leica experience
+ Many lenses available
+ Dedicated M adapter
+ Great dials for control
+ Beautiful camera
+ Cheap
– Is only APSC sensor
This is a full frame alternatives list. But since Leica is the only one in the Full frame rangefinder category, if you are willing to go for a smaller sensor, the Fuji X-pro is the most Leica-like camera out there.
There's the complete rangefinder experience with the hybrid EVF/OVF. This is Fuji's engeneering at work, it's an optical viewfinder like you would with a Leica with added information like histograms (it's quite the stunning technology) but with a flip of a switch it transforms into an electronic viewfinder.
The Fuji X-Pro III is one of the rare few Non Leica M mount cameras that support these lenses. It is an optional accessory but with the first party Fuji adapter, you can put in M lenses and record metadata and it corrects them right in camera. Unlike most adapters this one is smart and it's one of the few cameras outside of the Leica stable capable of doing this.
There is however the APSC sensor to contend with. With a 1.5 crop factor the focal length of your lenses will change. That is the only drawback of this camera, the APSC sensor. If you are fine with that crop factor, this is the best alternative to a Leica.
[1]
[2]
[3] [1]
The wealth of natural food
(CC BY 2.0)
mripp
[2]
Paris: Eagle Maisons Laffitte
(CC BY 2.0)
Maurits Verbiest
[3]
Path to the beach – Sanibel, United States – Astrophotography
(CC BY 2.0)
Giuseppe Milo (www.pixael.com)