If you are looking for the best Leica compact cameras, you are in the right place. Surprisingly Leica makes a LOT of cameras that can be considered compact. I've been a Leicaphile for years so let's see which ones are the best, with image samples to see what they are capable of.
Why Leica compact cameras are great
Before getting into the list of best Leica compact cameras, let's check out the reasons why you would want to get one vs their more established flagship lines.
Unrestrained
Don't get me wrong, I love the Leica M line, but innovation will never come out from this line. Leica HAS to use manual lenses and the body size is pretty much fixed because of the rangefinder. With their compact cameras Leica can simply experiment and do whatever they want in terms of features and body types. And judging by the success of the first choice, they hit a home run.
They are cheaper
The Leica M and SL line of flagship cameras are really not for the faint of the pocket. The good news is for a fraction of the price of the body alone you can get a Leica compact camera. They are one of the best ways to get into Leicas without breaking the bank.
They are Leicas trough and trough
Many compact digital cameras from Leicas are actually not truly Leicas and more a partnership between the German company and Japanese manufacturers to slap in their logos on their cameras and having some input in the lens design.
In the list below, with two exceptions these cameras have been designed and made by Leica in Germany and have the same amount of care to them that are usually reserved for the M line.
Not only that many of them have the same features from the M line like the Maestro II image engine.
Loads of support
What does that mean that the compacts are real Leicas? Besides the image quality and care, there's also support from Leica in terms of accessories. So if you want a bit more from your camera, there's lots of accessories to complement them.
Best Leica compact cameras
Here's the list of the best Leica compact cameras. There are a few in there that are partnership cameras and some that are out of production but can still pack a punch and defend themselves in the competition for the best Leica compact camera.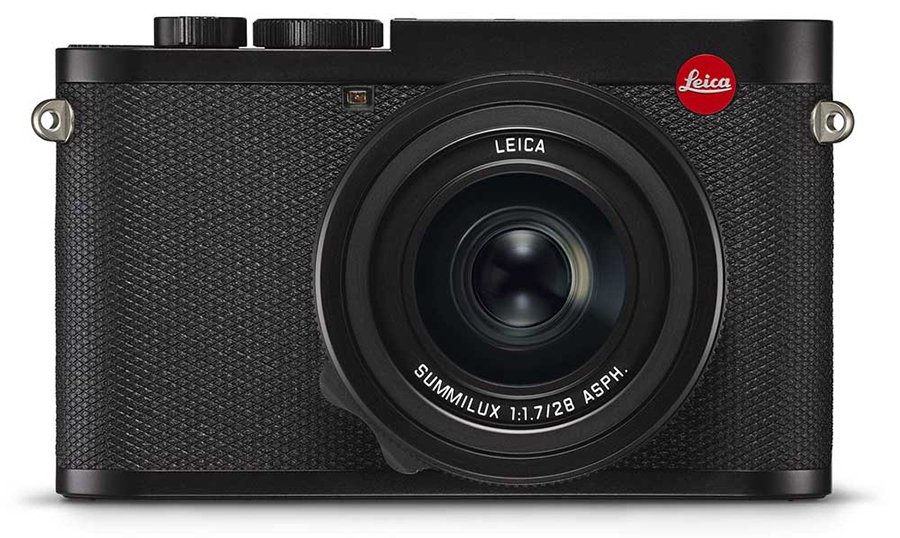 Let's start the list of the best Leica compact cameras with the best one: the Leica Q2. How can I describe it?
Someone at Leica took a Leica M camera and took a 28mm f1.7 Summilux lens and glued it to the body and called it the Leica Q2. That's pretty much describes this camera. It's one of the best Leica compact cameras and even one of the best compact cameras overall.
It takes everything that is great about the M without the issues it can have like rangefinders that can go out of alignment, manual focus that requires getting used to, etc.
The 28mm is sharp and fast and can do some pretty nice Bokeh. And if you are worried about being stuck with the 28mm, this has an insanely great crop mode where it can shoot like a 75mm lens. With the huge amount of megapixels you have that much power to cut the image and still have plenty of room to print big.
The downside is, this is one of the priciest Leica compact cameras. It's still very affordable but the one with the largest price tag on this list. If you were to get the same kit from Leica themselves (M+Summilux) this is a $15,000 kit for a fraction of the price.
The combination of fullframe sensor, lens and versatility is SO good it could very well be the only camera you need.
[1]
[2]
[3]
[4]
[5]
Second in our list of the best Leica compact camera is the former champ. If all you want if a full frame Leica camera that is cheaper than the Q2, this is it. This is of course the previous model that came before the Q2. It has the same beautiful 28mm f1.7 lens that is perfect for street photography, travel and more and with a lighter price tag.
You are getting less megapixels (47 vs 24) but it's still a beast. It can't beat the Q2's megapixels but earns it's spot as one of the best Leica compact cameras. Unlike the Q2 it can only go to 50mm in terms of digital zoom, but for the rest it is very much like that camera and has everything that makes it great.
The only issue is, and it is why Leica made the Q2 weather sealed, is that it is prone to dust. The solution, if you accept it is to simply tape the microphone and speaker holes. This is a small price to pay for such a wonderful camera that has the Leica glow to its images.
Ah the Leica CL, what happens when you take a Leica M rangefinder camera, make it smaller, make the sensor smaller and make it autofocus. It's a dream combination.
It's not for illustrative purposes the CL has the same Maestro II processor found in the M and Q lines so it has a lot in common with these cameras. There's a lot to love with the CL, so much so that many love it and use it more than they do their Ms.
The size makes it the perfect travel camera and it is only possible by reducing the sensor size. So the CL is an APSC sensor but it's hard to tell as many of the images coming out of this camera have a certain glow to them.
It's designed after the M line and has a wonderful little LCD on top to know your settings without looking. Since it's so small there is no shutter speed dial like the M line but two simple dials near the back that makes it possible to change your settings even faster.
Price wise the Leica CL is one of best deals in terms of Leicas. It's cheaper then the Q line, and is also sold with a 28mm f2.8 lens. The TL lenses that this takes are small, sharp and autofocus. With the metal body and classic design, this is one of the best Leica compact cameras you can get with interchangeable lenses.
[+]
[+]
[
+
]
[+]
Leica makes two compact cameras that have interchangeable lenses: The classic looking CL and the more modern TL. Both cameras are essentially the same in essence with APSC sized sensor, TL lenses and similar megapixel count.
The biggest difference would be that this shoots 20 frames per seconds while the CL caps at 10. The rest of the differences is in execution. This camera is slimmer and sleeker then the classic CL. It takes a design approach that is more geared towards people who like their phones so a lot of this camera is menu driven.
The big dials are there to deal with your main controls like aperture and shutter speed but the back is nothing but a touchscreen. For the slim body this does not come with a built-in viewfinder so you have to add the Visoflex accessory to add an EVF to the camera.
Price wise it is even cheaper then the CL and is also sold as a kit with the 18mm f2.8 lens (or effectively a 27mm, and since you won't know the difference it is basically a 28mm)
Overall this is comparable to the CL, it comes down to a matter of preference if you like more modern or classic look.
[
+
]
[
+
]
[
+
]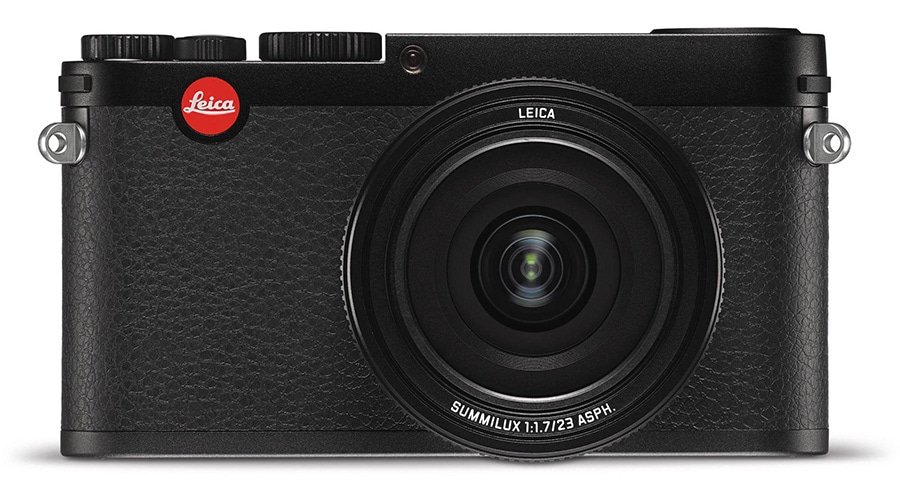 This is like a mini Leica Q2 with an (equivalent) 35mm lens. Before Leica compacts went full frame there was the X line. The X2 was a great compact with crappy screen, and a relatively slow 2.8 lens.
This upgrades everything into one sleek combo. The lens being a 35mm f1.7 makes it particularly well suited for portraits but also anything since this is the "Goldilocks" focal length. At f1.7 the main criticism that the lens was slow on the X2 is now gone as many wanted at least an f2 lens.
Not surprisingly Leica will recuse the f1.7 maximum aperture in the sequel. The screen of the X2 was notoriously low resolution so this fixes that with a much better 920,000 Pixels (the original what about 1/4th of that.
There is not much to say about how great this camera is, it's everything the X2 should have been and stops short of the greatness of the Q2 because it is an APSC sensor.
The great news is, you can get this camera for a bargain price, but since it has been discontinued, you can only get it used. This is the closest thing to a Leica Q2 from Leica themselves and without the price tag.
[1]
[3]
[4]
[5]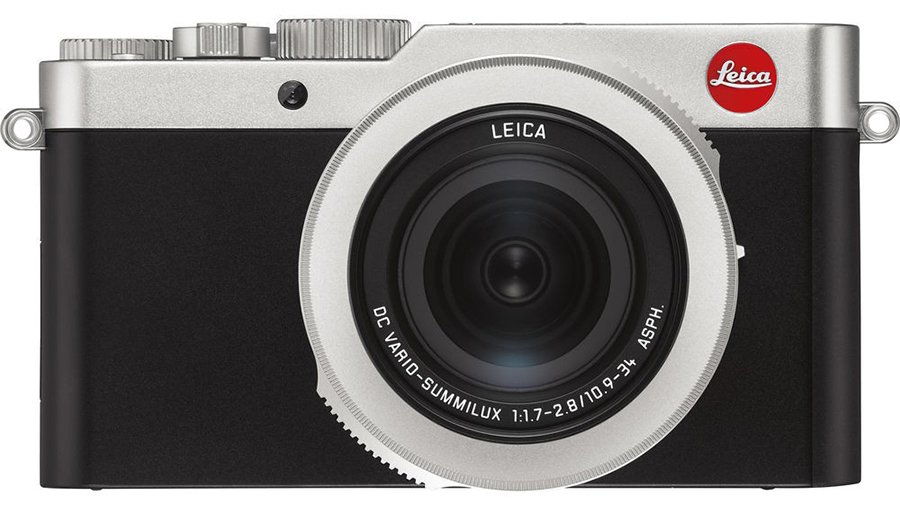 Let's get something out of the way: The only "problem" with this camera, and it might be a non issue, it is one of those partnership cameras. Where Leica submitted some lens design and Panasonic made it a reality. Panasonic has their version, Leica has theirs.
So it's not a Leica trough and trough, and if you are fine with that, what you have is one of the best compact cameras ever made. And this is not hyperbole either.
The micro 4/3 sensor is the smallest sensor you can get that still can pack a large sensor punch and still have smaller, compact bodies. The D-lux7 is incredibly compact (4.6 x 2.6 x 2.5 inches) and can do everything, and I mean EVERYTHING.
Macro? 1.18 inches close. Video? 4k AND Stabilized. Street photography? Landscapes? It goes as wide as 24mm. Portraits? Amazing at 75mm telephoto and f2.8.
Like I said, the fast zoom you get with this camera is mind boggling because the camera is so compact. It still somehow crams a bright and beautiful viewfinder so the experience is definitely rangefinder-like.
Because it's spent years in the micro 4/3 sensors, the images are of high quality even at higher ISOs so this camera can punch just as much as an APC sensor camera. Like I said, the issue is one of brand, this is not a fully Leica but the flip side of that is that this is a cheap camera in terms of price. Image samples: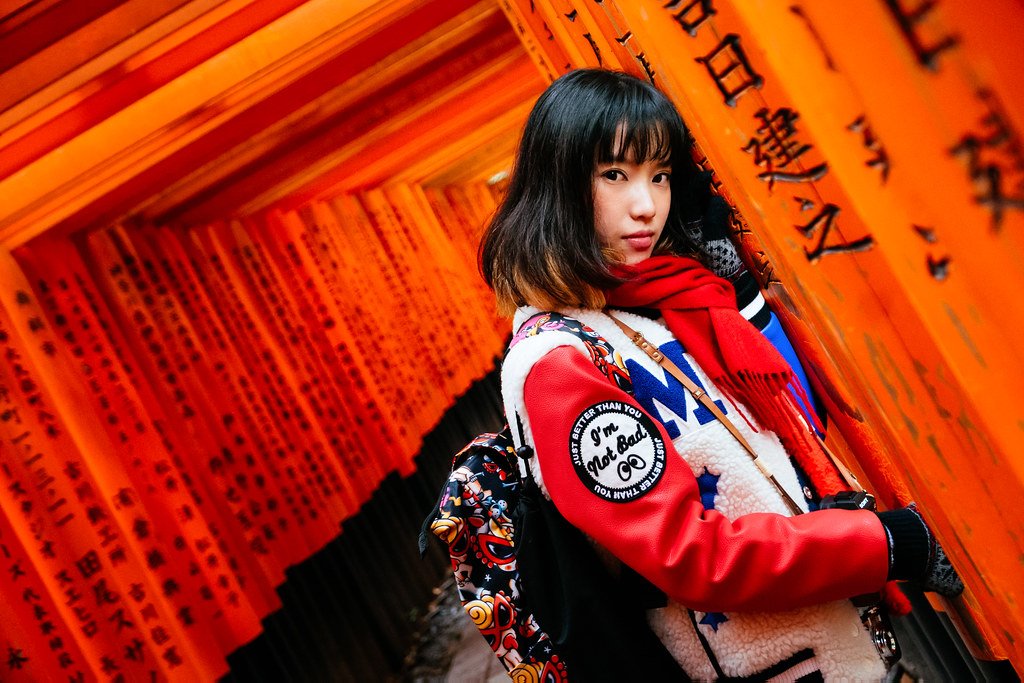 [11]
[12]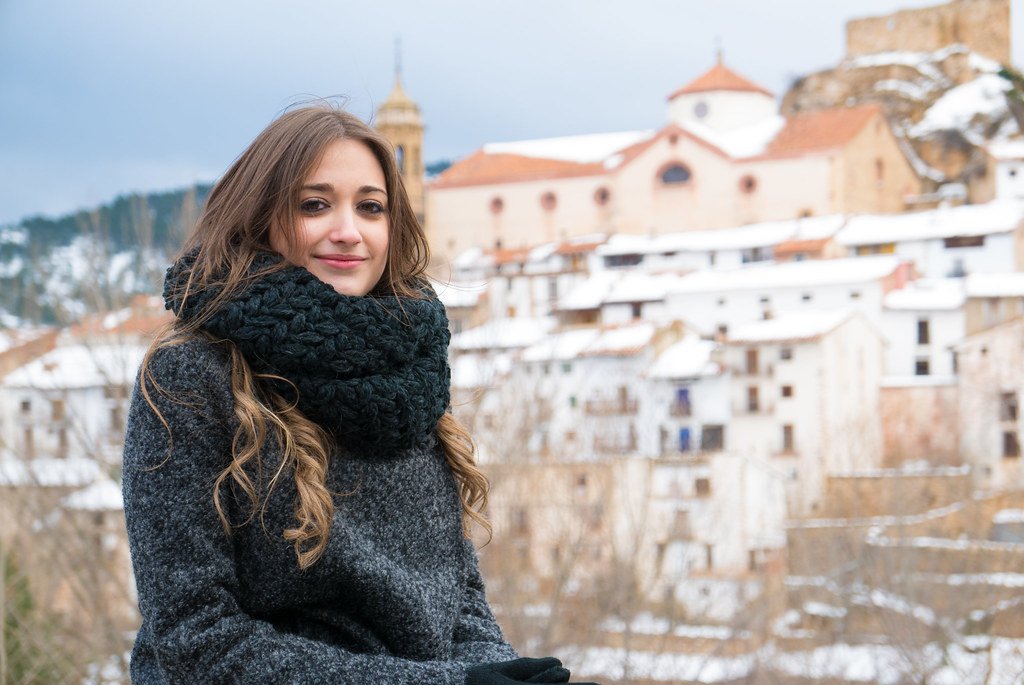 [2]
A few years back this was the best Leica compact camera and this line would eventually transform into the Q line. The Leica X2 is a fixed APSC sensor camera with effective 36mm f2.8 lens.
The main issue here is that this is an older camera, the focus isn't up to modern standards and the screen has a laughable low resolution 200k pixels (Modern cameras are in the millions).
If you can get past the vintage feel and don't mind the relatively slow f2.8 lens, this camera packs a lot of punch. You'd be surprised every time you load up your images on the computer, the images are clean and high quality up to ISO 3200.
This is an older model so this can only be found used, but if you are looking for the best Leica compact cameras that is a real Leica AND for a bargain price, this is it. It punches just as much wallop as a large DSLR with none of the bulk.
It is not as versatile nor modern like the D-Lux 7, but it was designed and made by Leica themselves in Germany.
[1]
[2]
[3]
[4]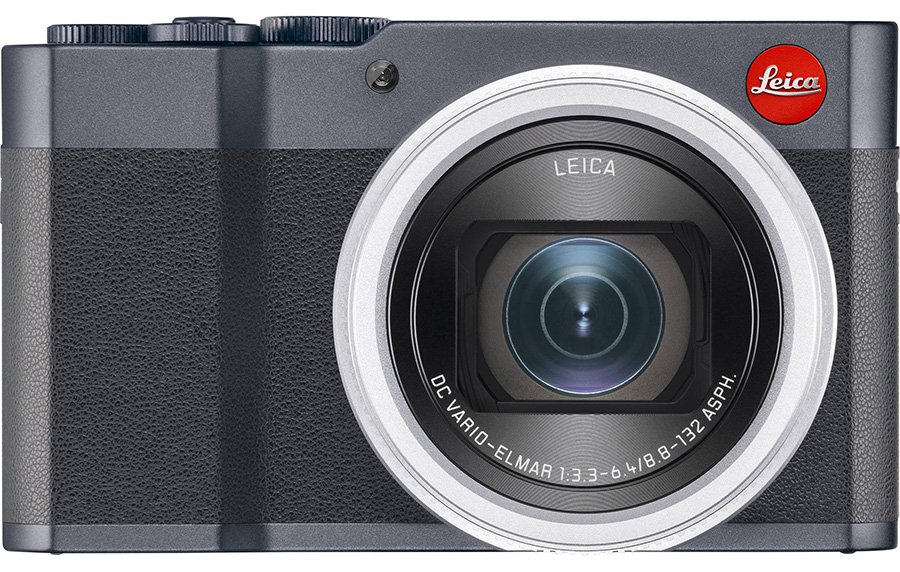 Let's get something out of the way: This is not the best Leica compact camera by a longshot. That's why a bunch of other older Leica models surpass this for the ranking of the best Leica compact camera.
Not that this camera is not great, it's just that it's not really made for photographers, which many looking for Leicas are. It has an absolutely dizzing zoom from 24-360mm (!) so if you are into bird photography and the like this is a treat.
It's modern in all standards like 4k video, 5 axis optical stabilization, wifi and bluetooth, it ticks all the boxes. But that lens speed though. At 24mm it is already at a maximum of f3.3 and on the telephoto end this is a f/6.4 camera.
So it is very slow in terms of lens speed so not suited for night photography. There's a lack of dials showing very clear signs that this is a camera for non photographers. So while those looking for serious photography tools will snub at this…if you are looking for the best Leica compact camera for non serious shooters, this is it.
This camera is best for those who keep their cameras on auto at all times and want a particularly long zoom. Speaking of which the zoom range is pretty impressive for a camera so small. The sensor is a 1inch sensor so while it's not as big as the others on this list, it is large enough to be high quality even at higher ISOs.
This not all good news however, this camera is excellent below 200mm. Above that the image quality visibly degrades and the sharpness becomes fuzzy.
Since this is a Panasonic camera, the video features are all there too, making this either the perfect travel companion for non photographers, or the second camera in the bag that reaches where other Leicas can't. Is it the best Leica compact camera? Far from it, but might just fit the bill with that zoom. Image samples:
[1]
[2]
[3]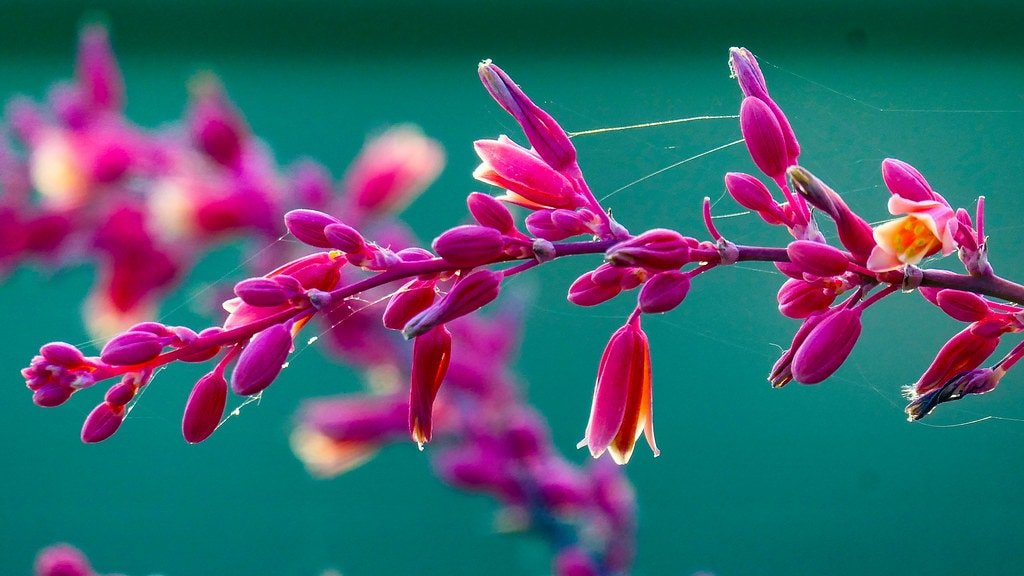 [8]
[5]
Best Leica compact cameras: Conclusion
So what is the best Leica compact camera? If budget is not an issue it's hard to beat the full frame, has-it-all Leica Q2. If you are looking for interchangeable lenses then the Leica CL fits the bill real well. If you don't care that it's a partnership camera, the Leica D-lux7 is one of the best Leica compact cameras even outside of the Leica world.
If you want to look at older Leica models, the Leica X Typ 113 is like an APSC Leica Q2 with a 35mm lens. The last "real" recommendation of the best Leica compact camera is the Leica X2 that has a vintage screen but image quality that more than makes up for it. I hope you enjoyed this top list of best Leica compact cameras.