If you are looking for Leica Pancake lenses, you are in the right place. While most of Leica lenses are small (especially when compared to the full frame DSLR lenses) if you want lenses that make your Leica M even compact there are a few choices.
Hi, I'm Sven the Leicaphile and here's the list of the best Leica pancake lenses that you can get. There are mostly no pancake lenses from Leica themselves, so other 3rd party companies filled that gap. Some of them are from reputable lens makers while others are definitely in the boutique category, but that doesn't distract from how great these are.
Leica pancake lenses
Now that we've seen the overview of the best Leica pancake lenses, here's what makes each great in detail.
Without a doubt the best Leica pancake lens
Reasons to buy
Cons
+ Sharp
+ Fast
+ Really thin
+ Irresistible price
– None, it's perfect
There's always a problem with Leica pancake lenses and pancake lenses in general. Yes they are small and thin but the tradeoff is usually speed. You can look at the other selected lenses on this page to validate this point.
What is "fast" for pancake lenses is f4, in other words pretty slow. This is good for as street photography lenses but what about if you want some nice Bokeh or simply if you are a night photography f4 simply won't cut it.
Enter the Voigtlander Color Skopar 35mm f/2.5, one of the smallest Leica lenses ever. It only prodtrudes about an inch off your camera so it's well within it's rights to be called a pancake.
But that's not all, the cherry on top of the (pan)cake is the fast 2.5 aperture. With this lens you don't need to chose between size and speed, you get it all. Plus the price is nothing short of irresistible.
Voigtlander is one of the few manufacturers that rival Leica's own lenses so the color skopar is sharp and give beautiful Bokeh. This lens has no equal in terms of size, speed and price and that is why if you want a lens to simply take everywhere and is negigible in weight, this is it.
[1]
[2]
[3]
[4]
Reasons to buy
Cons
+ Smallest 28mm
+ Has frame lines
+ Fast f2

– Hard find
MS Optik is a definitely boutique camera lens manufacturer located in Chiba, Japan. It is run by a man by the name of Miyazaki Sadayasu that have been design AND hand assembled by himself. That is not all. He also doesn't take orders from outside nor does he ship internationally.
So the bad news is that these are hard to get your hands on, even if you wanted one. You will probably have to import them from ebay sellers (Click on the button above for the most reputed one). That's the bad news, the good news is, this is one of the smalles Leica lenses you can ever get. They are so small that it would be a crime to call them pancake lenses.
There's small and then there's laughably small. This is impossibly small. How small? Hard to say because it has a little bump, so about 0.35 inches, so it's barely visible and looks like a cap. There's a lever to help focusing and it's truly a miracle that a lens so small could be so fast.
Unlike the next choice, this is a 28mm so your Leica has those frame lines from the get-go, and yes this lens can Bokeh. While it may appear like a toy, it isn't this lens is adequately sharp and stunningly fast. Other lenses like these are 5.6 minimum.
A more angular Leica pancake lens
Reasons to buy
Cons
+ Smallest Leica lens
+ Great focal length
+ Fast f/2 aperture

– Won't match framelines
This is yet another lens from MS Optical, and for good reason they make them smallest pancake Leica lenses. The reason why this is below the 28mm is becayse the focal length is a bit odd due to it being between 21 and 28, as this is a 24mm, so the framelines in your Leica won't be 100% accurate but it's negligible. There is also surprisingly low distortion on this lens.
The image samples below are from the similar Perar f4 lens:
[1]
[2]
[3]
[4]
[5]
Lastly, do not confuse this Leica pancake lens for a toy lens, it's priced as a real lens and performs like a real lens too, sharpness included.
A slow, wide angle performer
Reasons to buy
Cons
+ Very small
+ Sharp
+ Perfect for street photography
+ Fun to use
– On the slow side
This lens is almost as small as the 35mm, it's only 1 inch in terms of size, so definitely pancake. The angle of view is 21mm which is really great for wide angle genres like reportage, street photography and landscape photography.
The downside would be the slow f4 but if you can get past that you can get a sleek lens that requires little to no focusing, makes breathtaking sharp images and simply is a fun to use.
The slow aperture will be no problem for street photography or travels where the depth of field usually hovers around 5.6 to 8, but when the light starts dropping, better replace it with a faster lens.
There is something to be said when using a lens that is small and that simply gets in your way, married to a Leica body, these really help you to get lost into the world of photography.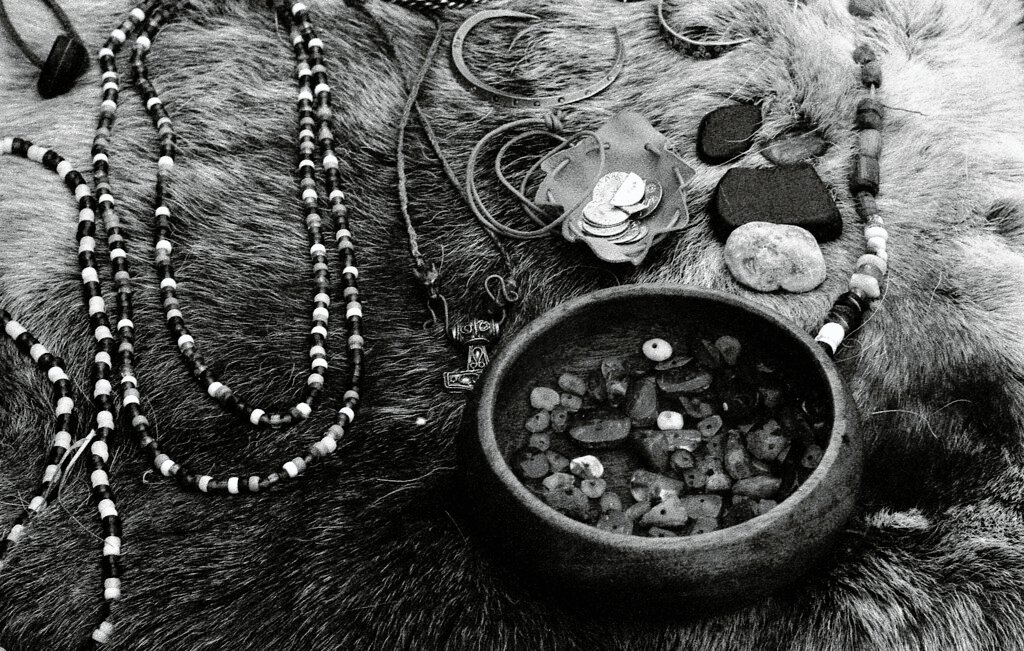 The "official" Leica pancake lens
Reasons to buy
Cons
+ Leica brand
+ Sharp
+ Wide angle
+ Small
– Very slow
At 0.71 this is actually one smaller then our previous two picks, and it's actually a Leica lens vs the others who are Voigtlanders. This lens is based off a 1955 screw mount lens but with modern M mount and optics. The design of the lens is definitely and unashamedly retro so that might or might not be a plus.
Besides the small stature, it is of course sharp but also slow at 5.6. This is perfect for street photography and reportage, especially with the 28mm focal length, but not for Bokeh and blurry backgrounds.
The minimum aperture is perfect for zone focusing but when the light starts dropping and the ISo starts going high, it will fail because it is simply too slow. It will however shine (pun intended) when it comes to photography during the day.
The smallest ultra wide angle
Reasons to buy
Cons
+ Hand assembled
+ Smallest Leica lens hands down
+ Fun to use
+ Sharper than you think
– Hard to get your hands on
– No framelines
This is another MS Optik lens, designed and assembled in Chiba by Miyazaki Sadayasu, and it is quite the Leica pancake lens. Where the 24mm above is 0.22 inches, this one protrudes sligly around the center so it is about 0.35inches, still one of the smallest lenses on this list.
Just like it's less wide brother it has a little lever to help focusing. This lens is unique because it is an ultra wide angle with the perfect aperture to simply go out on a stroll and shoot without worrying about shooting. The ultra wide angles usually don't do fast apertures and with one this size, the lens is actually faster than you would expect.
Also, this is not a toy. Other manufacturers may make body cap lenses and sell them as toys, this lens is sharp and priced like a normal lens. The real downside to this lens is the lack of frame lines for the 17mm, you will need the Visoflex Leica accessory in order to frame your shot.
Conclusion
I hope you enjoyed this list of the best Leica pancake lenses. While most Leica M lenses are small, Leica pancake lenses are even smaller, making your kit very portable.