The Leica 21mm Summilux lens is one of the fastest you can get.
Large and beautiful 21mm with low distortion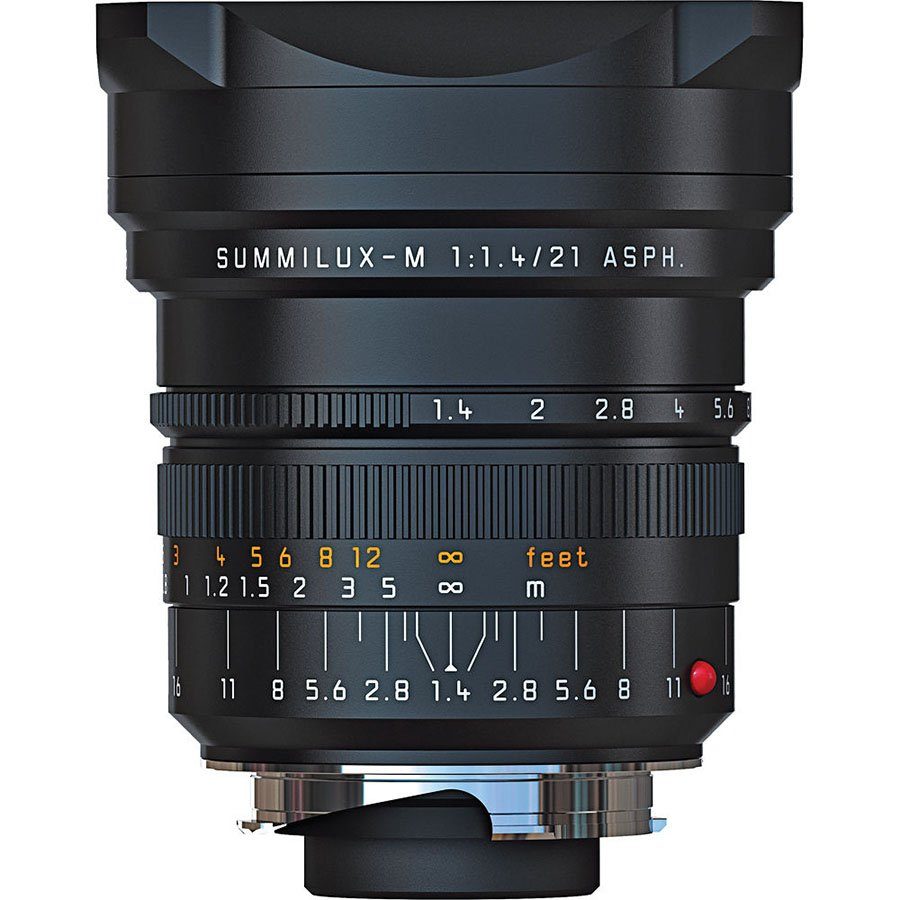 Reasons to buy
Cons
+ A legendary lens
+ Great for low light
+ Sharp and low distortion
+ Can blur the background
– Blocks the built-in viewfinder
– Heavy
The Leica 21mm f/1.4 is the fastest 21mm available for Leica cameras. While it is fast it is also quite large compared to most M lenses. The maximum distortion is only 2.3% and the lens is quite sharp at all apertures making it a very attractive proposition for M photographers.
Technical data
If you are looking ofr information and technical data, this is below.
Specifications
| | |
| --- | --- |
| Angle of view (diagonal, horizontal, vertical) | 92° / 81° / 59° |
| Number of lenses/groups: | 10 / 8 |
| Focal length | 21.6 |
| Position of entrance pupil: | 24.4 mm |
| Focusing range | 0.7m – infinity |
| Scales | Combined meter/feet graduation |
| Smallest object field: | 685 x 1027 mm |
| Largest reproduction ratio: | 1:29 |
| Setting/Function | Manual / Click-stops / half stops |
| Lowest value | 16 |
| Bayonet | M with 6 bit coding |
| Filter | Series filter VIII in lens hood |
| Lens hood | Separate, screw-on type |
| Length | 66 / 77 mm (without / with lens hood) |
| Largest diameter | 69.5 mm |
| Weight | 580 g |
Leica Summilux 21mm f/1.4
Lens design
There's two aspherical elements in the front and the back with two floating elements near the rear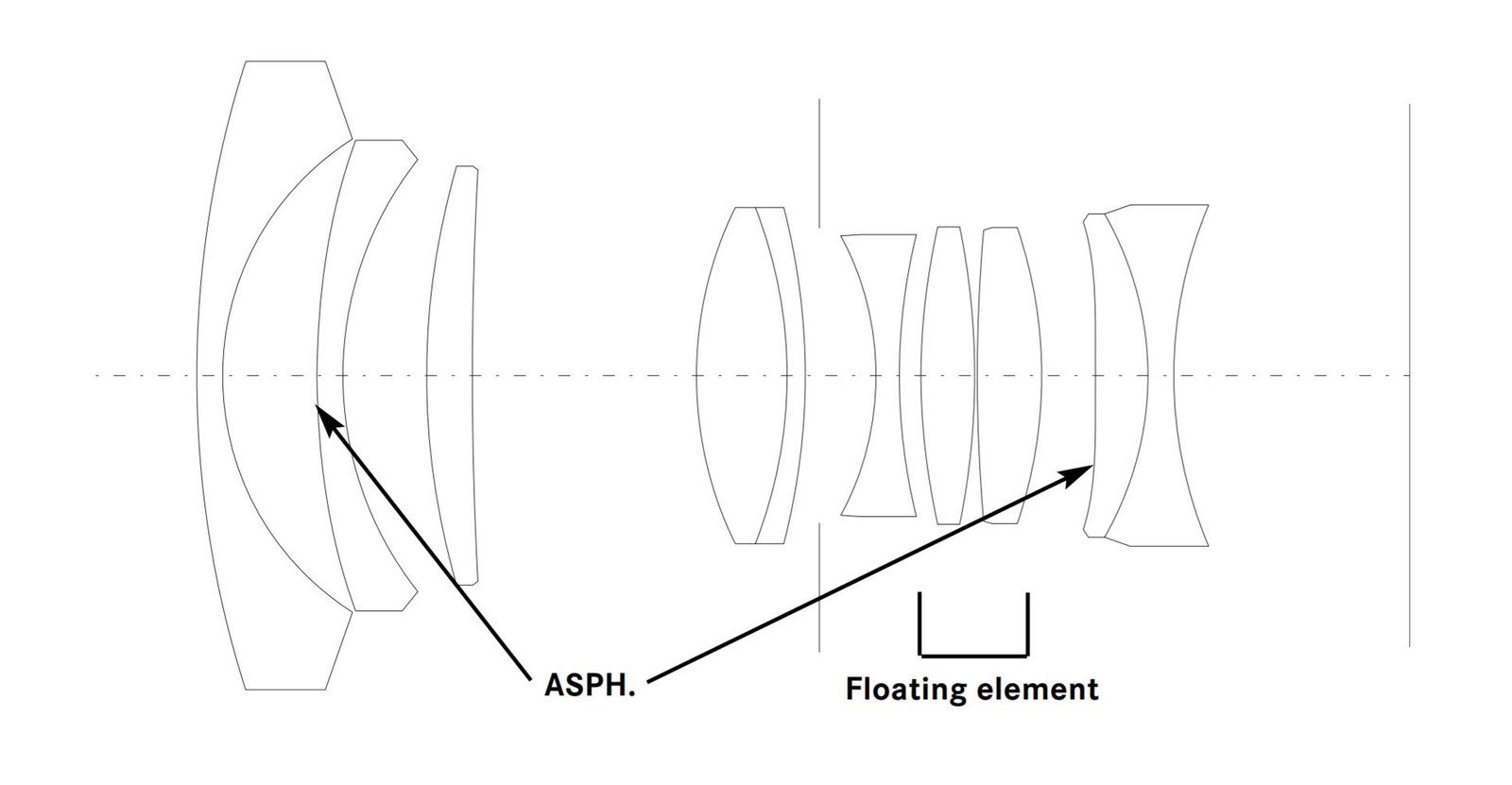 MFT Charts
The MFT charts at apertures 1.4, 5.6 and 2.8. There's a significant drop at the corners

Sample images
Here's various sample images shot with the Leica Summilux 21mm f/1.4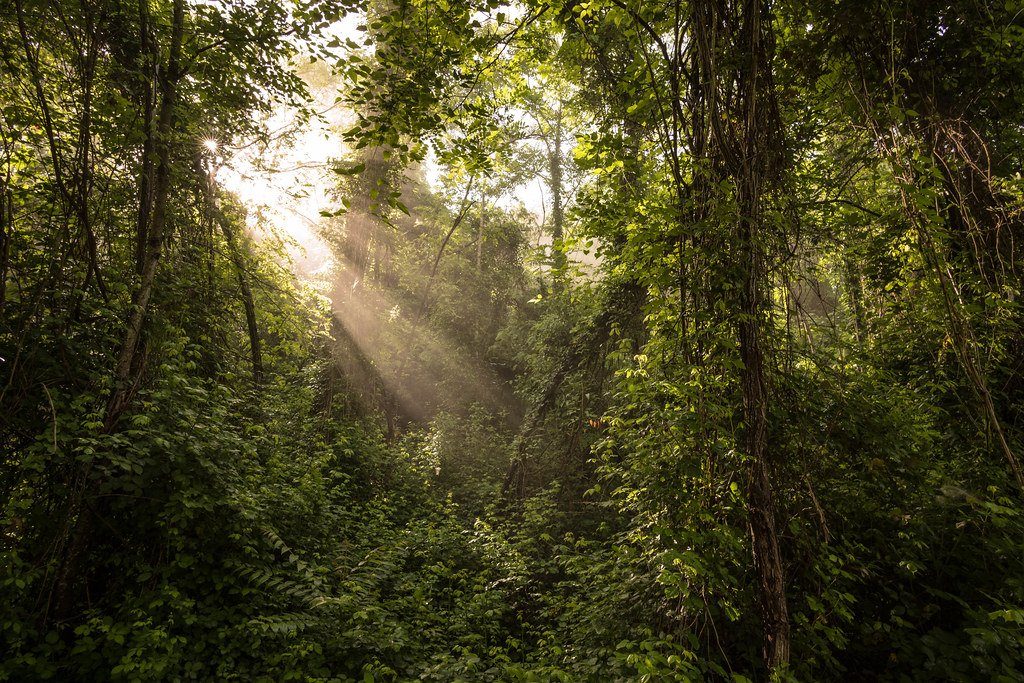 [1]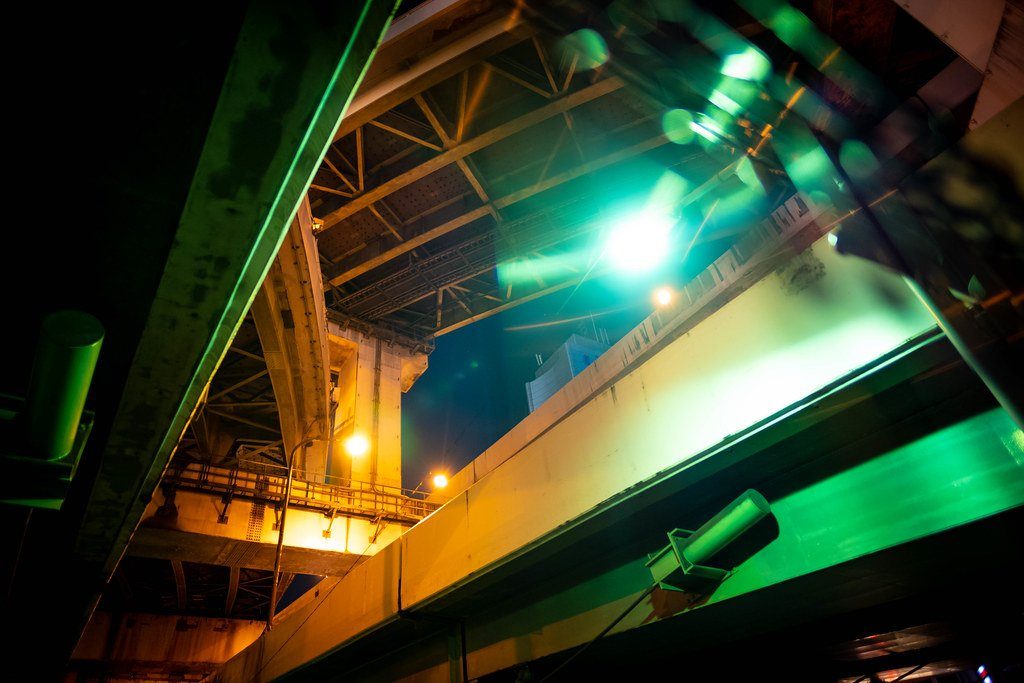 [2]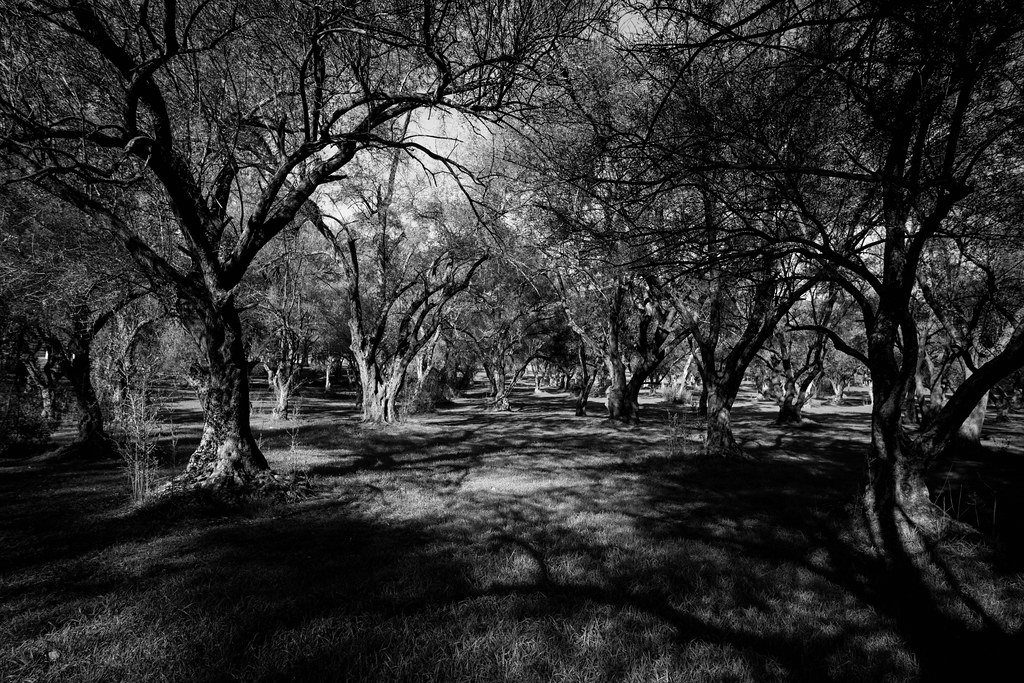 [3]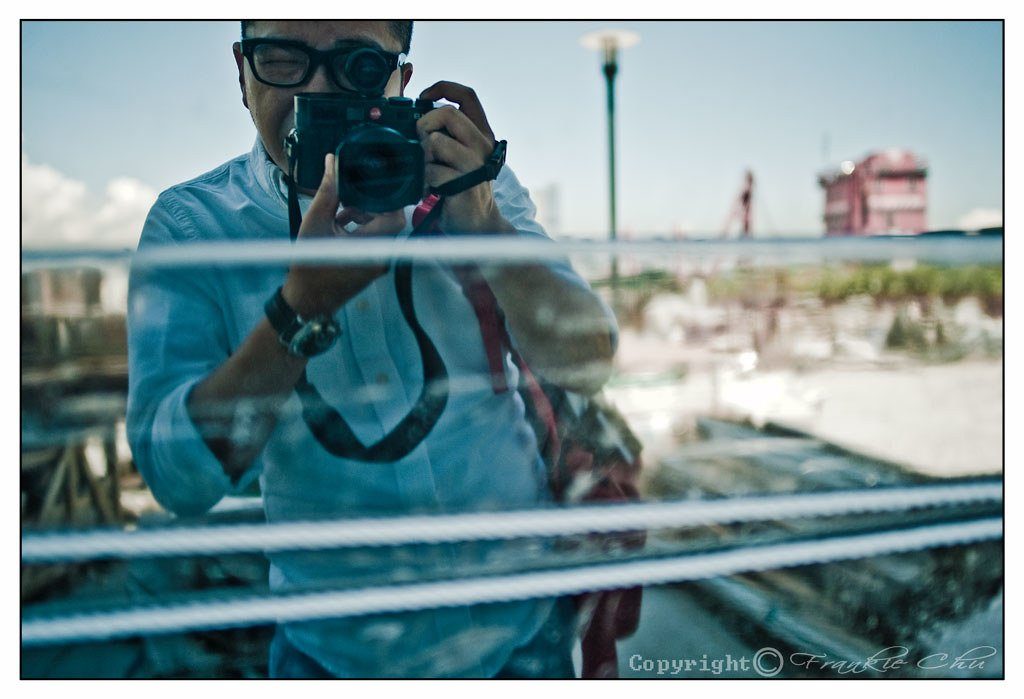 [4]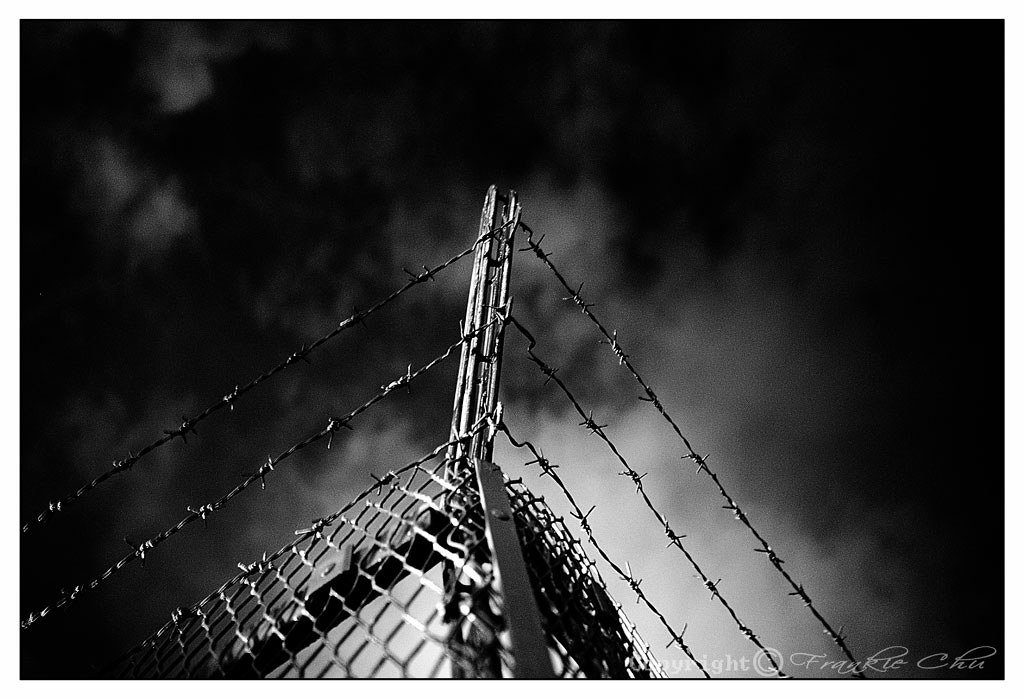 [5]
M1004440
(CC BY-SA 2.0)
zzkt
[1]
M1006030
(CC BY-SA 2.0)
zzkt
[2]
M1005020
(CC BY-SA 2.0)
zzkt
[3]
Wait Look at Me
(CC BY-ND 2.0)
stfbfc
[4]
XXXXXXXXX
(CC BY-ND 2.0)
stfbfc
[5]
Using the Summilux 21mm f/1.4
The Summilux 21mm f/1.4 is Leicas's widest and fastest lens that is suited for multiple genres of photography.
Landscape photography
21mm is one of the widest lenses you can get from Leica. While most photographers will shun the speed, f.1.4 gives some pretty large benefits when the light starts dropping and since depth of field is larger as you focus further, this could be a winner for lower light landscapes.
Street photography
This is a great Leica street photography lens, with the wide 21mm focal length. Since it's fast, night street photography is on the menu too. It is however a bit of a large lens so you will need a strap or bag in order not to fatigue while shooting.
Travel photography
For the same reason this makes a great street lens, it also makes a great travel lens. You will have the portability issue but the speed and focal length make it great for stunning vistas that most cameras' can't touch.
Portrait photography
21mm is not really considered a portrait focal length as compared to the 50mm or 75mm, but there is an exception with the Summilux 21mm f/1.4. as the lens is fast enough to blur the background and came make some excellent and unique portraits where you show a lot of your subject and yet have some really good Bokeh in the background. Below is an f/1.8 shot at 21mm:
This makes for unique shots compared to the more traditional telephoto focal length.
Architecture photography
The very low distortion offered by this lens makes it a really good architecture lens. You can get in all of the building you are shooting with the wide focal length and the added speed makes it possible to mix in low light and still not ramp up your noise.