Are you looking for the best Leica 21mm lens? You are in the right place. There's quite a few options when it comes to this super wide focal length so here are the best 6 options if you want to shoot 21mm on your Leica.
Hi, I'm Sven the Leicaphile and here are the 6 best Leica 21mm lens for your camera. Here's a few things to consider:
You can't just get a lens, you also need this
Before even getting into the list of best Leica 21mm lens, you'll want to know that shooting one is not straightforward. Because the frame lines inside the viewfinder of a Leica is a maximum of 28mm, so the images the camera will shoot are even wider than what appears in the viewfinder. Two solutions to this:
External optical viewfinders
You will need an external viewfinder and attach it on top of your Leica. For example you can use the Leica Brightline viewfinder and the Zeiss viewfinder. That last one is not designed for Leica cameras so the framing won't be 100% accurate, but it works well.
Leica Visoflex 2
Alternatively you can go for the Visoflex Leica accessory. This also takes over the hotshoe but it offers an electronic viewfinder that supports focus peaking. The Visoflex supports multiple cameras, not just the M line
Use live view
Alternatively if you do not want to use any external viewfinder, you will have the use your rear screen with Live view to focus and have an idea of your framelines. This is only for the latest M cameras as the previous ones do not support it.
Best Leica 21mm lenses
Don't be fooled by the slower aperture, this is the best 21mm Leica lens
Reasons to buy
Cons
+ Sharp at every aperture
+ Very little distortion
+ Small and light
+ Great colors
– Slow aperture
This is considered by many as the best Leica 21mm lens, period. Sure it's on the slow side and you will have to ramp up the ISO a bit under certain conditions but you win in terms of this lens being small, lightweight and takes "normal" 46mm filters. So this is a great Leica lens for street photography and other genres like landscapes.
If you really want to blur the background, a Telephoto Leica lens might be better suited for the task. This lens is razor sharp, and while many lose their sharpness at differing apertures the 21mm f/3.5 is sharp at every aperture.
Since this is a superwide, you would expect the world to start to be distorted like it would in a fisheye lens but not this one, the distortions here while present are minimal, so your images are not only sharp they are also relatively straight.
[1]
[2]
[3]
[4]
[5]
[6]
The fastest Leica 21mm lens on earth
Reasons to buy
Cons
+ A legendary lens
+ Great for low light
+ Sharp and low distortion
+ Can blur the background
– Blocks the built-in viewfinder quite a but
– Heavy
While this lens gets flack when compared with the previous 21mm f/3.4, truth of the matter is, this is an excellent lens. It's sharp but also there is very little distortion, so the world appears wide and epic but not like a distorted mess.
It is a great deal more costly than the f/3.4, but let's face it, there is a whole world between 3.4 and 1.4. All of this speed allows you to shoot in very low light and doesn't stretch the ISO settings at all. But even if you don't mind some grain, the 21mm can do what no other 21mm can: Blur the background.
Yes, focal length plays a role in background blurring but this lens is so fast it can blur at 21mm, and it is a beautiful thing to behold because when you shoot a portrait for example, it's jarring that everything in the background is blurry with such a wide angle.
[1]
[2]
[3]
[4]
[5]
The budget Summilux 21mm f/1.4
Reasons to buy
Cons
+ Great sharpness
+ Super fast
+ Affordable
– Large
The previous f/1.8 Voigtlander lens is now an even faster 21mm f/1.4, rivaling one of the fastest Leica wide angle lenses at a fraction of the price. Optically wonderful and with little distortion, it is basically a budget Summilux 21mm.
Just like the above the good news is, it can do beautiful Bokeh and great for low light and environmental portraiture, but all that speed comes in the form of a larger lens to carry around. Highly recommended as this is one of Voigtlander's finest lenses and cheap compared to the Summilux.
The sample images below are from the 21mm Ultron f1.8 but you can have an idea of what you can do with the f/1.4 and the Bokeh
[1]
[2]
[3]
[4]
[5]
[6]
[7]
[8]
A pancake Leica 21mm lens with a lot to love
Reasons to buy
Cons
+ Sharp
+ Low distortion
+ Lightweight
+ Pancake lens
– On the slow side
Let's get something out of the way, yes this is a slow lens, so this is better reserved for images that don't require fast apertures like street photography and landscapes. But just like Leica's own Elmar 21mm f/3.4, if you can overlook the lack of speed, you get the perks of a slow lens.
This pancake lens is super small and light and a joy to use: The best way to describe it is that it gets out of the way. This is in contrast with speedier lenses that get in the way (literally as they block the built-in viewfinders and are heavy).
For long periods of shooting you actually want a light lens in order not to fatigue yourself and this one is perfect. Set your aperture and focus and simply enjoy shooting sharp images that aren't distorted even at such a wide angle. Plus at that price, the lens is unbeatable.
[1]
[2]
[3]
[4]
[5]
[6]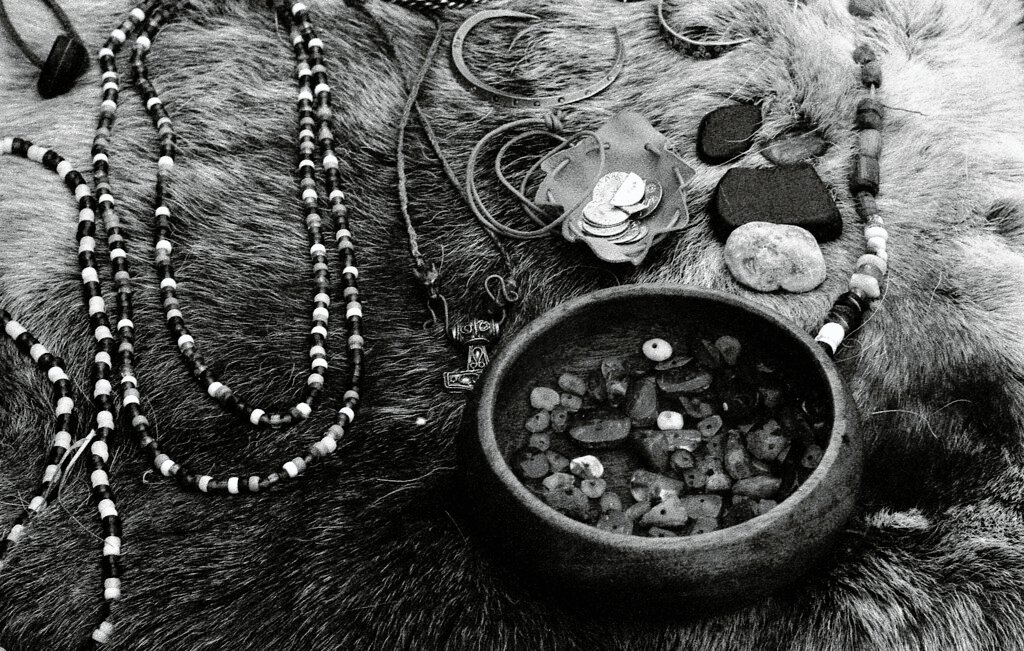 [7]
Faster but bigger than the f/4
Reasons to buy
Cons
+ Faster than the f/4
+ Sharp
+ Still lightweight and small
– Not a pancake lens
– Silver + black design doesn't look great
Voigtlander again? Yes. Voigtlander owns the ultra-wide space when it comes to Leica lenses.
This is the second best choice after the Pancake f/4. And what a difference a fraction of a stop of light faster can make. The jump in speed makes the lens bigger and lose it's pancake status.
While you of course get a faster lens, the portability of the Color Skopar f/4 is lost, but the good news is it retains all of that Voigtlander quality with low distortion and excellent sharpness.
The sample images below have been shot with one of the best Leica full frame alternatives, the Sigma FP:
[1]
[2]
[3]
[4]
The all-in-one ultra wide
Reasons to buy
Cons
+ As close to a zoom as you can get
+ Goes even wider than 21mm
+ Low distortion & sharp
+ Viewfinder included with Lens purchase
– On the slow side
– Larger lens
If you believed 21mm was wide, think again. While Leicas have no zoom lenses, this is the best alternative, a 3 focal length-in-one solution. And while it hits the desired 21mm, it even goes wider, up to a mind boggling 16mm.
The speed of course limits it to genres of photography condusive to those speeds but the convenience of having essentially 3 lenses in one is quite appealing. The lens is very sharp and still very little distortion even when you would expect it to as 16mm is often fishe-eye territory.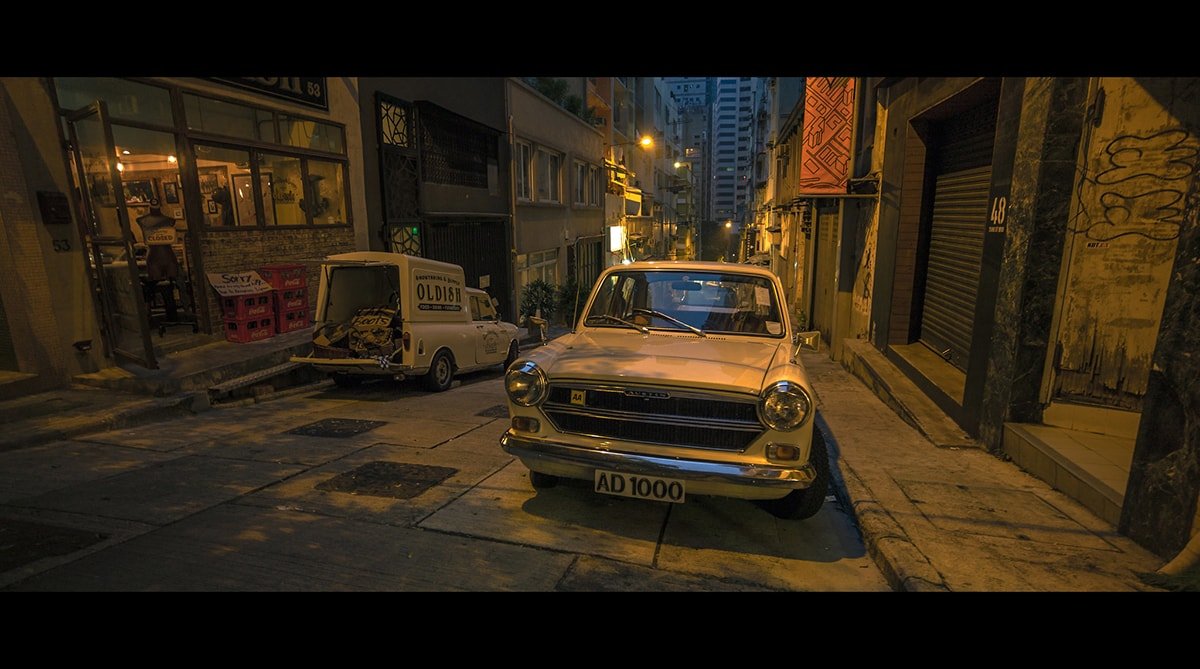 Conclusion
I hope you enjoyed this list of the best Leica 21mm lenses. Even though it is a bit slow the best one is the Leica Super Elmar 21mm. If you need speed, either the Leica or Voigtlander 21mm. But these are on the large side. If you want a small, pancake size the Voigtlander color Skopar 21mm will fit the bill nicely.