Looking for a lens to do street, landscape or reportage photography? you are in for a treat. Here are the 6 best Leica 28mm lenses, handpicked with image samples where available.
Hi, I'm Sven the Leicaphile. One of the best things about the 28mm lens is that Leicas have built-in framelines for them unlike other Leica wide angle lenses, like the 21mm lenses and 24mm lenses. So there's no extra viewfinder to buy, 28mm are plug and play because the frame lines are there.
Best Leica 28mm lenses list
Here's the list of the best Leica 28mm lenses. Leicas get the first spots and then third party manufacturers fill the rest. So that doesn't mean the 6th choice is lesser than Leica's 5th, I just didn't want to make two lists.
Now that we've seen the overview, let's look at each lens to see why they earn their spot as the best Leica 28mm lenses with image samples.
Not the fastest, but the size is a lot to love
Reasons to buy
Cons
+ Small
+ Sharp
+ Adequate aperture speed
– Not the fastest
Let's start this list of the best Leica 28mm lenses with something other than Summicrons and Summiluxes (that usually take the cake). These are f1.4 and f2 lenses but the Elmarit takes the top spot here because there's just so much to love about it.
This lens is only 1.21 inches so it's pretty diminutive and one of the smallest 28mm lenses with adequate speed you can get. Adequate speed because 2.8 might not be the fastest but it's the baseline, I wouldn't get anything slower than that for a general purpose lens.
The Elmarit is the top choice because it's small, affordable (in the Leica world at least) sharp and above all just a joy to use. The biggest benefit of small lenses is that they get out of the way of your photography.
They don't become a hinderance because they are too heavy or big. This is no toy either, this lens is tack sharp and even wide open gives a moderate amount of Bokeh. A bokeh that looks natural rather than a Bokeh that attracts too much attention to itself.
This lens is great for anything from reportage, street photography, environmental portraits and more. If you are thinking of this for architecture, there is very low distortion and makes for a lightweight kit.
It's highly recommend for travel because of the focal length and size. It's that great.
[2]
[3]
[4]
[5]
[7]
[9]
[10]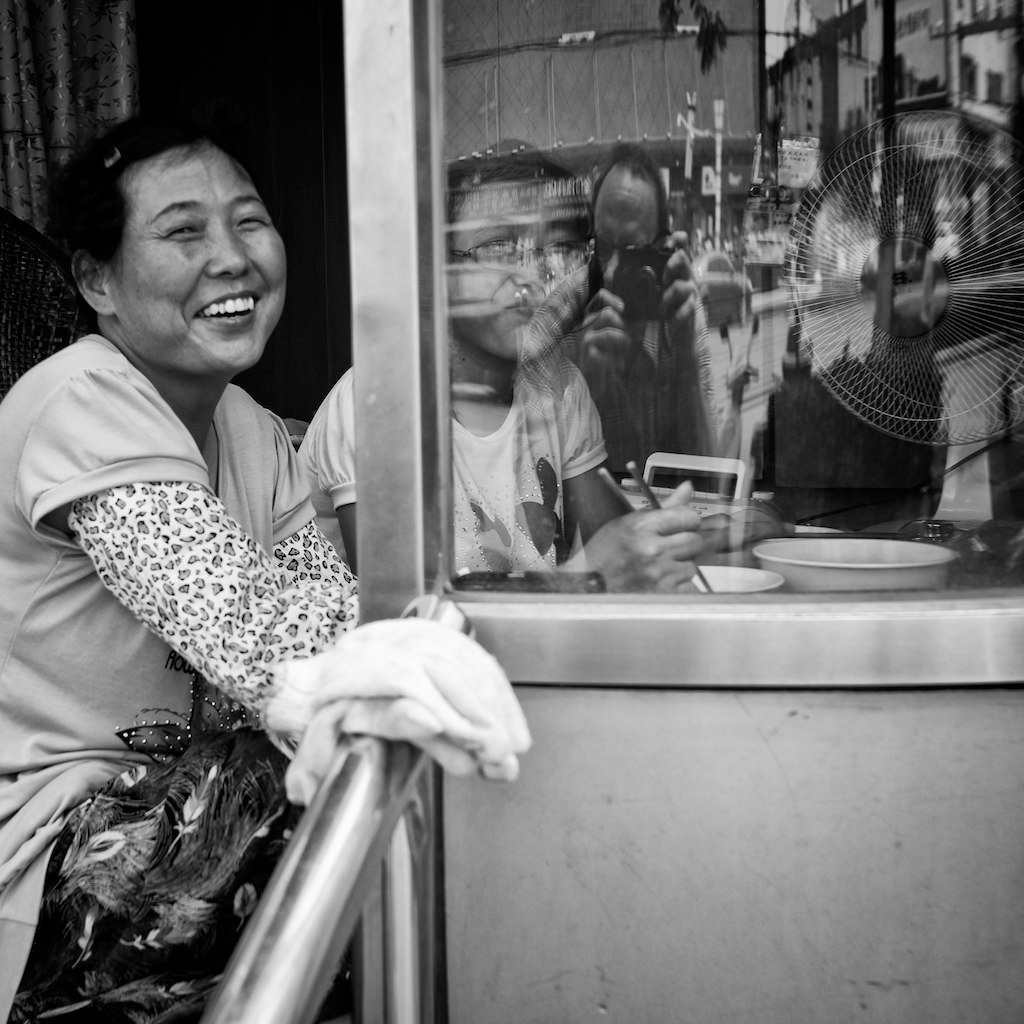 [11]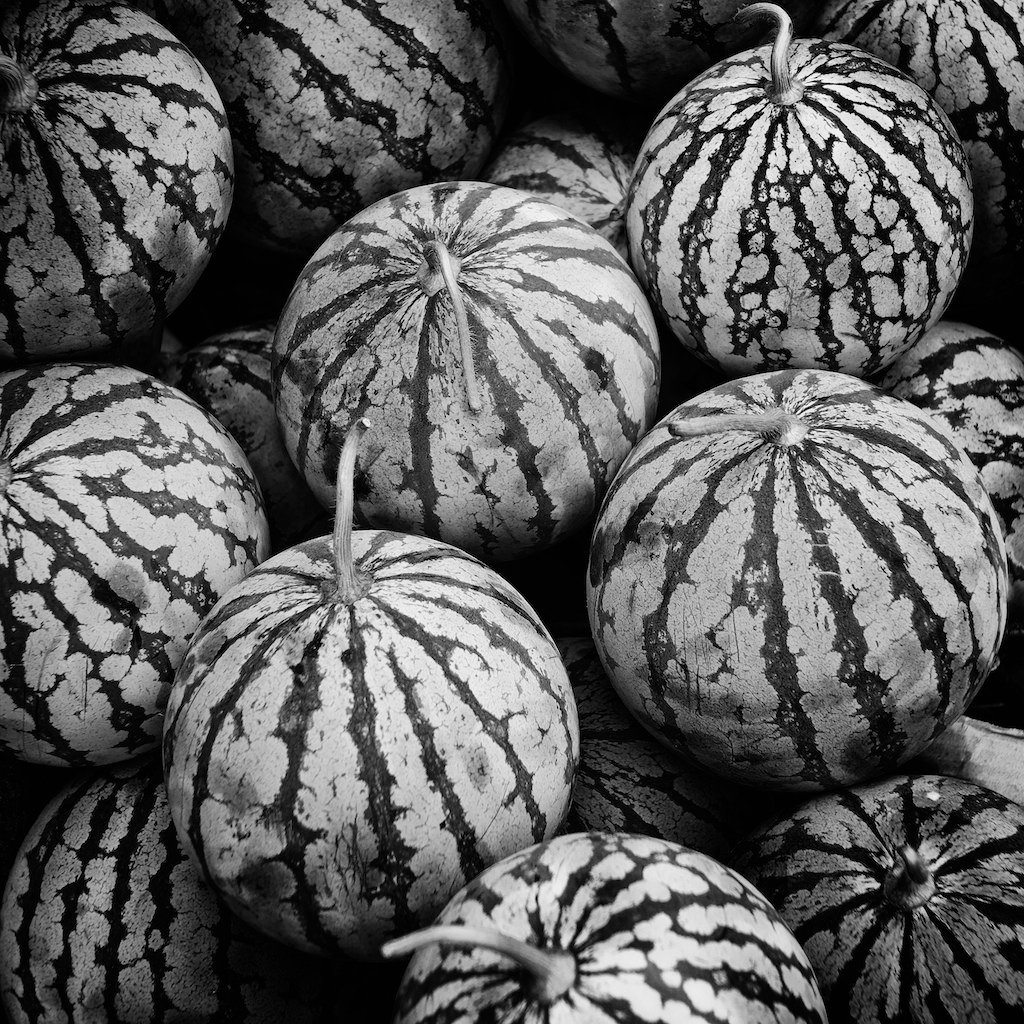 [12]
If you need a speedier 28mm
Reasons to buy
Cons
+ Beautiful bokeh
+ Sharp and contrasty
– Tad larger
– Some viewfinder blockage
Second on out list of the best Leica 28mm lenses, if you need that extra stop of light for night photography or simply want a fast 28mm, this is it. It is a bit bigger then the Elmarit (1.63 vs 1.21 inches) but you get a faster lens.
Everything that makes the Elmarit great also makes this great. Sharpness, contrast, colors and Bokeh. Speaking of which the Bokeh from this is really more pronounced and pleasing, especially for street portraits or portraits of animals.
In any case if you know you will shoot often at night, this lens is recommended. It's not as fast as a Summilux but nowhere near as bulky.
It's great for street photography and landscapes, planned or impromptu like this one:
If you get as close as you can to your subject this lens can SERIOUSLY blur the background, maybe not as much as an f/1.4, but you would be hard pressed to tell. See for yourself: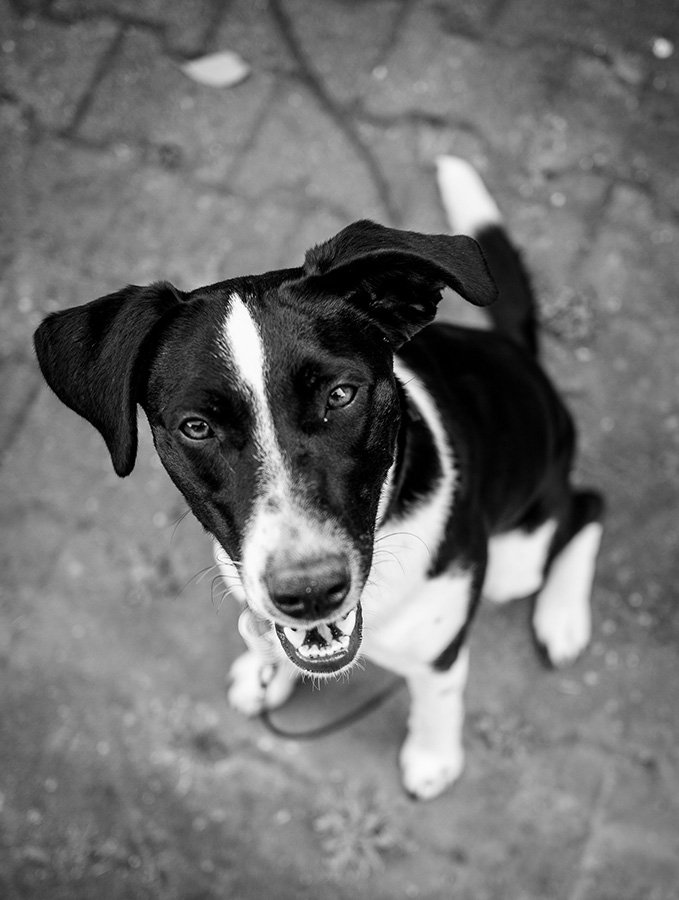 The fastest but largest 28mm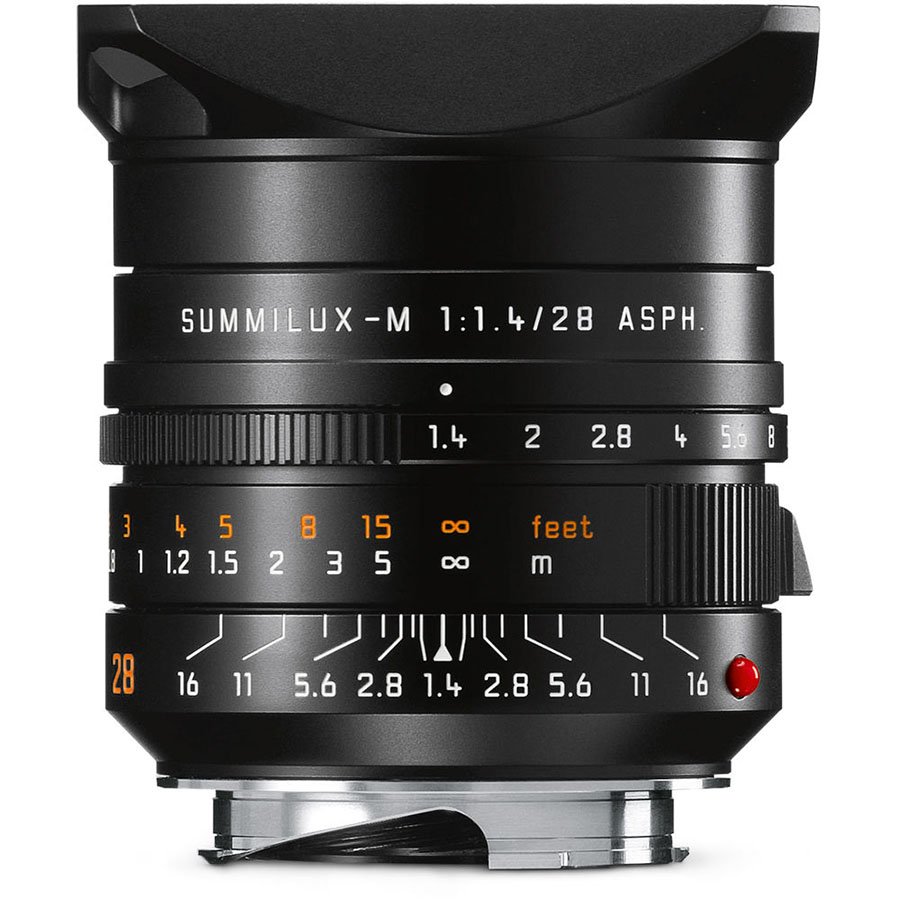 Reasons to buy
Cons
+ Sharp
+ Fast f1.4
+ Beautiful Bokeh
– Largest 28mm
– Blocks a quarter of viewfinder
If you don't want to be caged in by your lens speed, the fastest and best Leica 28mm lenses is the Summilux. Let it be known that 28mm can do Bokeh and can do it WELL. See for yourself in the image sample below.
Really Leicas are all about compromise, for the fastest lens you get a larger price tag and more size. It's one of the biggest 28mms at 2.6 inches but you also have a blocked built-in viewfinder. This becomes a non issue if you get a the Visoflex Leica accessory. In any case you do get one heck of a beautiful lens with power to shoot in very dark conditions like below.
If you really need that speed, for low light shooting, or stunning Bokeh, the Summilux is a wonderful choice
The smallest and the slowest, still on of the best Leica 28mm lenses you can get
Reasons to buy
Cons
+ Smallest 28mm
+ Great for street photography and landscapes
+ Retro design
– Very slow
– Design is love it or hate it
Leica just pulled this one out of a time machine, it is an updated lens from decades ago, and it shows. The little lever to focus, the silver look, this screams 1970s. In short you either love it or hate it.
It is however a modern lens updated with the latest optics so if you can look beyond the cosmetics, this is the smallest lens on this list with 0.71 inches. Because it is so small it can be considered a Leica pancake lens.
What about the Elmarit? I said the Elmarit was the smallest one with adequate speed. This lens is nowhere even close to being fast, but it is the smallest. 5.6? This tells you right away who this lens is for. You can forget about night photography with your Leica but if you are doing photography that requires smaller apertures like street photography or landscapes, this is for you.
F5.6 and f8 are highly prized apertures for street photographers so it hints at whom this lens is targeted to. Landscape shooters and architecture photographer won't mind either. They get a wide angle that is extremely sharp and with little distortion.
If you do photography styles that don't need the speed, this is a hard lens to put down
The best Leica 28mm lenses that is from a thrid party
Reasons to buy
Cons
+ Tad sharper then Elmarit
+ Beautiful Bokeh
+ Affordable
– Larger then the Elmarit
– Blocks viewfinder
We are now full into non-Leica territory. If you really want to get a 28mm that is non Leica, the best is the Zeiss 28mm f2.8. Let's get the bad news out of the way first. It is a big lens specially compared to the tiny Elmarit.
At 2.8 you would expect it to match the Elmarit's 1.21inches, but it's a 2 inch lens. So yes it blocks the viewfinder. It is heavier too: 210 vs 173g. But if size doesn't matter to you, Zeiss has been a torn in the flesh to Leica since the early days, so this lens rivals if not exceeds the sharpness of the Elmarit.
It is one beautiful lens that is as sharp as a knife and gives beautiful Bokeh. The colors and contrasts are great and it's very affordable.
The Zeiss Biogon 28mm f2.8 image samples below will show you what can be done with it, even if they are the contax G mount version.
[2]
[3]
[4]
[5]
[6]
[7]
[8]
One of the best Leica 28mm lenses if you are on a budget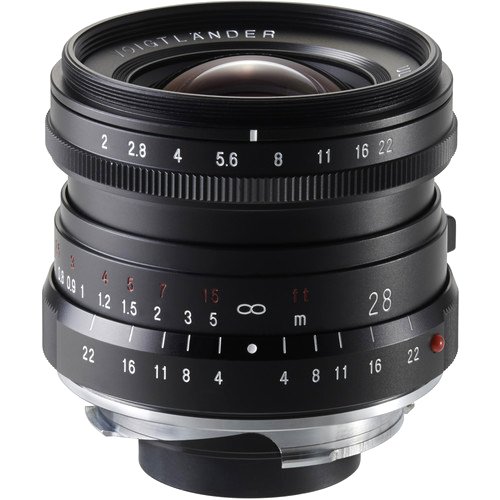 Reasons to buy
Cons
+ Great build
+ Fast lens
+ Cheap
– Blocks the viewfinder
– Not too sharp
Let's finish out list of the best Leica 28mm lenses with a budget option. If you are looking for the cheapest Leica 28mm lens, the Voigtlander Ultron 28mm will fit the bill. It is a well built in lens (even has metal tabs when Leica has plastic) and it's fast. So you will get some degree of Bokeh at f2.
The only downside about this lens is that it is not as sharp as the others but it is more than sharp enough. Most Leica photographers really care about sharpness, but if you have the philosophy that good sharpness is good enough, this lens is nothing short of a steal.
It blocks the viewfinder a bit but you have one heck of a lens that performs extremely well under sunlight or with very low light. There is very little distortion so you are good to go for more technical shots like of buildings.
[1]
[3]
[4]
[5]
[6]
Conclusion
I hop you enjoyed this article about the best Leica 28mm lenses. The best by far is the Elmarit 28mm f2.8, because of the size, speed and joy to use, this is followed by the Summicron 28 and Summilux 28. If you are looking for 3rd party then the Voigtlander 28mm takes the cake and if you are on a budget then the Ultron. Happy shooting!