Night photography is heavily dependent on gear. You might have your camera ready but if you chose the wrong lens, cursing ensues. So what is the best Leica lens for night photography? In this article we reveal the top 7. Let's dig right in
Is your Leica camera night ready?
Before even going into the Leica lenses for night photography, you have to determine your maximum ISO as not all Leicas perform well under low light conditions. The best one to get is the Leica M10. In any case here's the maximum recommended ISO for the cameras:
This is of course all subjective, and remember you can reduce the noise somewhat in Lightroom. The M8 is the worse performer, the M9 can hold it's own but the best low light performer is the Leica M10.
Best Leica lens for night photography
There is only three lenses in Leica's lens family that are perfect for night photography: The Summilux and the Summicron lenses, these are f1.4 and f2 lenses. The Summiluxes are the fastest ones but also the biggest and more expensive. The Summicron is only 1 stop slower, cheaper and smaller.
There's also the Noctilux lenses that are the fastest Leica lens line that we will also count. By experience, f2.8 is a bit too slow when it comes to low light. Remember it's not just about the lens speed and ISO but also relatively usable shutter speeds. This also comes down to what type of images you want to make, if you are walking the streets at night, you'll want to have relatively high shutter speed vs say a genre like portrait where you can ask someone to freeze.
It is all about a tradeoff and when it comes to low light, the one variable we can control is the lens speed, so better get the fastest lens we can then curse the slow speed when we are forced to ramp up our ISO to a point we are not comfortable with, or forced to use such a slow shutter speed that you shake.
That is why this Leica lens for night photography selection is all about fast lenses. This is key to shoot at night or in very low light.
With that being said, here's the top 7 Leica lens for night photography, all handpicked with sample images of night images to show to capabilities of each lens.
Let's start with a bang. If you shoot in REALLY low light conditions or at night, you will be hard pressed to find any fault with the Noctilux 50mm f0.95. There is no better Leica lens for night photography, period.
It's a 50mm which is a beloved focal length for many photographers and that 0.95 simply offers you one of the fastest apertures you can find in the world. With enough ISO this borderline helps the camera shoot where most others will fail.
There's the micro-contrast and sharpness of this lens that makes every image you shoot almost medium-format like. It's like the subjects really stick out of the creamy background. All this lens needs is the tiniest sliver of light and you can shoot really great night street photography or other inside shots where light is limited.
It's a monster during the day too. With that focal length and speed this is one of the most sough after lenses for portraits.
[1]
[2]
[3]
[4]
[5]
[6]
[7] [1]
evening aarti, Varanasi
(CC BY-ND 2.0)
vhines200
[2]
3 hours delay
(CC BY 2.0)
paologmb
[3]
Warm March Night
(CC BY-ND 2.0)
Kelly Burkhart
[4]
London Underground bound for Ghost City
(CC BY 2.0)
sanshiro.kubota
[5]
downtown roof top view
(CC BY 2.0)
paologmb
[6]
Tokyo Station
(CC BY 2.0)
sanshiro.kubota
[7]
Cheers
(CC BY 2.0)
sanshiro.kubota
If a Noctilux is out of your budget, then the very best choice is a Summilux. These are all f1.4 lenses so they perform really well under low light. Any of them are top choices as a Leica lens for night photography.
Any would do and it boils down to a matter of what focal length you prefer. I am starting my top recommendation with the 35mm because it's the focal length that sits between wide angle and shot telephoto.
You can do anything with this lens because of this. It shoots great portraits, street photography and more. With that fast 1.4 aperture, you can do all of this at night and still not have to worry about your ISO or shutter speed.
The strength of this lens comes from it's balance of speed, focal length and also size. It is not that big so you can become a cat in the night, shooting images incognito. As you can see from the night images below of the Summilux 35mm, it does a little bit of everything and has excellent Bokeh.
This lens is my most recommended Leica lens because it's just hard to beat a lens that is not too wide, not too telephoto, is sharp, small and does drop dead gorgeous Bokeh.
[1]
[2]
[3]
[4]
[5]
[6] [1]
20120525
(CC BY-SA 2.0)
zzkt
[2]
BTS @ BKK
(CC BY-ND 2.0)
jackworld
[3]
L1001035
(CC BY-SA 2.0)
zzkt
[4]
20120816
(CC BY-SA 2.0)
zzkt
[5]
20120323
(CC BY-SA 2.0)
zzkt
[6]
20120211
(CC BY-SA 2.0)
zzkt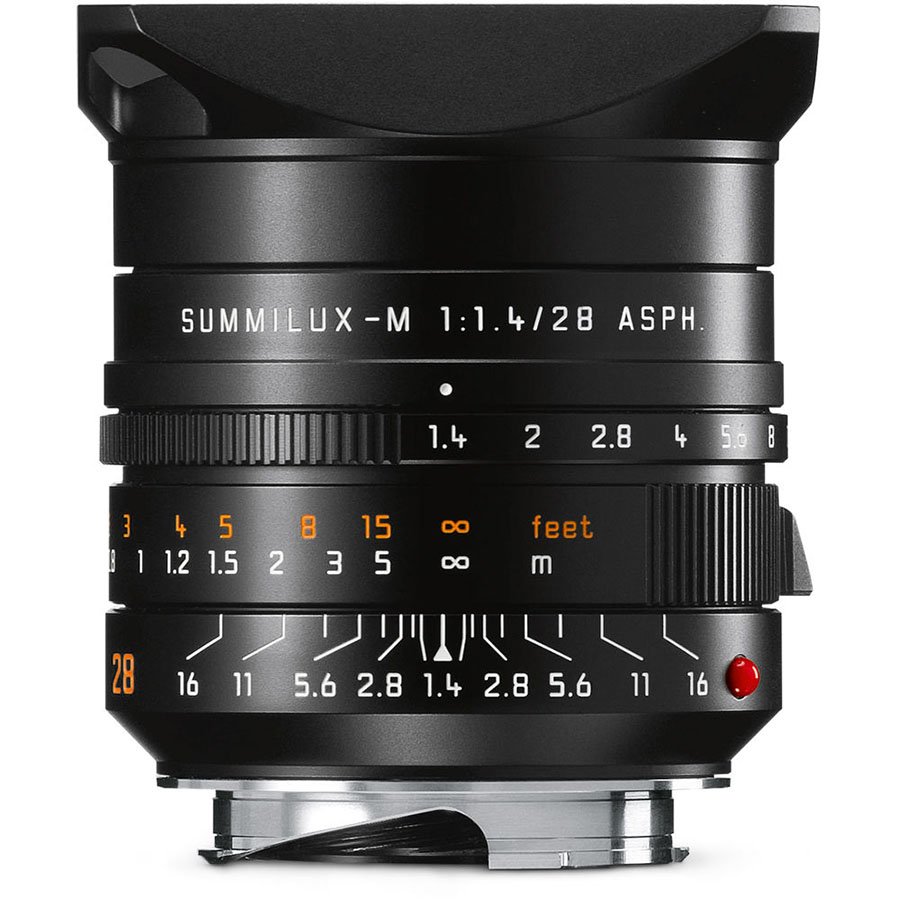 If you are into night street photography, look no further then this lens. It is a wide angle at 28mm so perfect for street and reportage photography and it is sharp and fast. Below is a sample photo from the Leica Q2 that has a similar lens.
Unlike during the day where there is plenty of light to go around, during the night you are limited to the light of the storefronts and signs, so a 1.4 aperture is really welcome here.
And since this is a wide angle, at further distances you can have a nice chunk of the world in focus, making it possible to "trap" your subjects as they walk in your frame.
Most street photographers put back their camera in their bags when it is dark, not with this lens, it will open up a whole new world with the fast aperture. Plus during the day, it is one of the best Leica street photography lenses you can get.
Image credits: "L1000041" (CC BY 2.0) by Zengame
If you are a fan of the 50mm, one of the fastest ones for your Leica is the Summilux 50. It is considered one of the best Leica lens for night photography. It is sharp as heck and can almost make the frame look like a medium format under certain circumstances.
This lens can make the subjects pop out of the frame and has a beautiful Bokeh. You can make more intimate street photography, architectural shots and even portraits at night and because of the sharpness and Bokeh combo, your images will seriously pop.
The colors coming out of this lens are also beautiful. Look for yourself below at the night photography shot with the Summilux 50mm f1.4:
[1]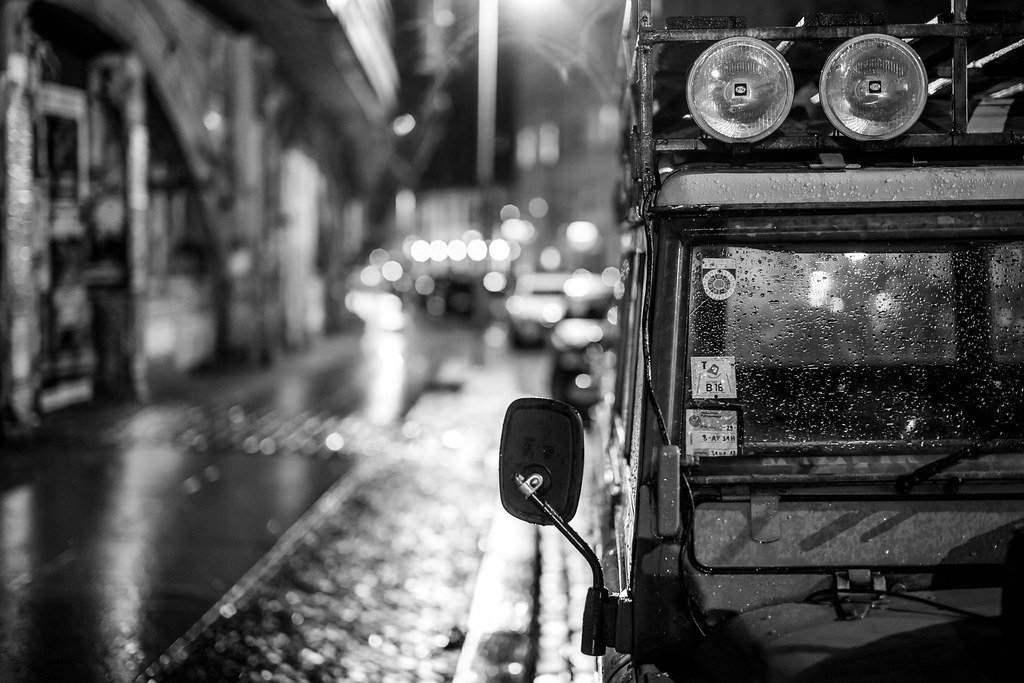 [2]
[3]
[4]
[5]
[6]
[7]
[8] [1]
Vienna at Night
(CC BY 2.0)
*rboed*
[2]
Who owns the street?
(CC BY 2.0)
mripp
[3]
The street is on fire
(CC BY 2.0)
mripp
[4]
Lisbon
(CC BY 2.0)
*rboed*
[5]
Petrov, Brno
(CC BY 2.0)
*rboed*
[6]
Skuespilhuset, Copenhagen
(CC BY 2.0)
*rboed*
[7]
Bruges: Brewery
(CC BY 2.0)
*rboed*
[8]
Lisbon
(CC BY 2.0)
*rboed*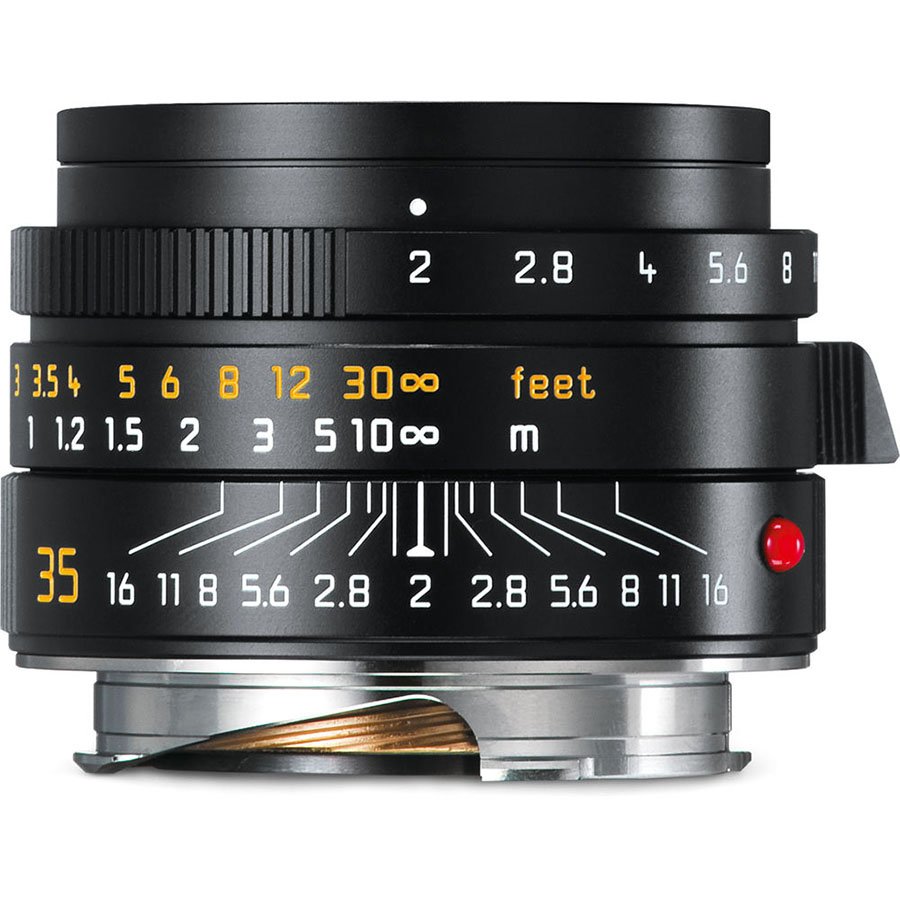 When it comes to night photography, lens speed is paramount, that is why I recommend Summilux lenses first and foremost, because they are well, some of the fastest Leica lenses around. The second fastest line is the Summicron lenses. Any of them make great Leica lens for night photography
These are one stop slower then Summilux lenses (f1.4 vs f2) but they are lighter and cheaper then the Summiluxes, a tradedoff many photographers prefer. So we start our list with the best not too hot, not too cold focal lenght, the 35mm.
This focal length does everything well, from cityscapes to portraits to detail shots. If you could only have one Leica lens for everything AND you wanted to shoot at night it would be this one or the Lux 35.
That f2 is only one stop slower but you can always underexpose and then bring back the exposure in Lightroom or similar. This depends on your Leica camera of course. But the real strength of this is the size, it's a 1.4 inch lens.
So it's really small and light enough for long night strolls and not having to worry about the weight. The sharpness is really incredible, you can see for yourself in the photography below: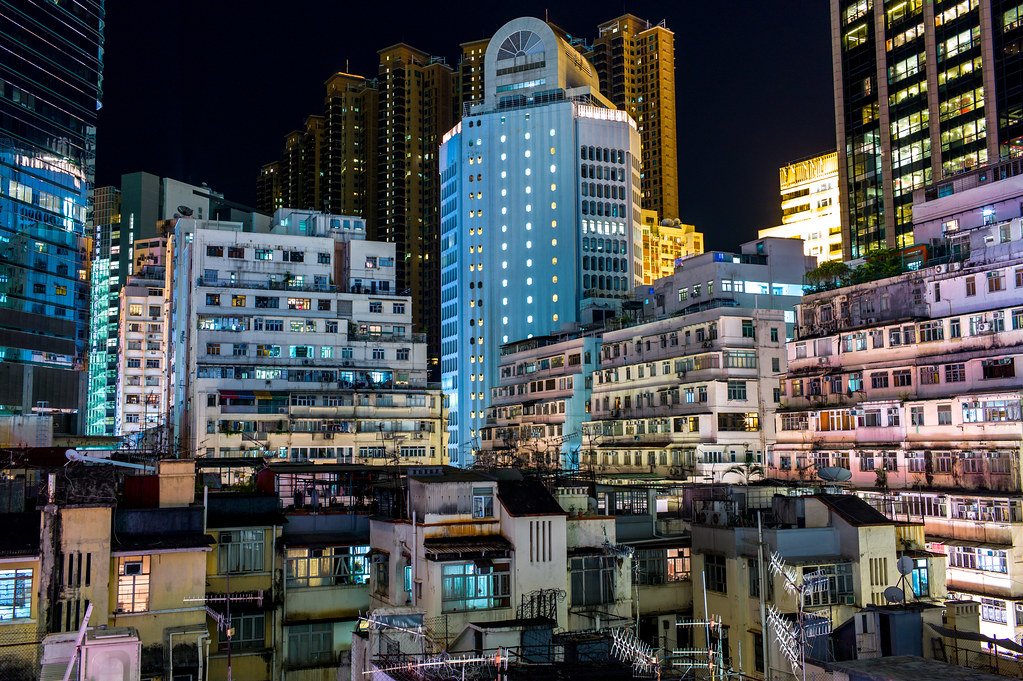 [1]
[2]
[3]
[4]
[5]
[6]
[7]
[8]
[9]
[10]
[11] [1]
Old building and New building, Causeway Bay, Hong Kong
(CC BY-ND 2.0)
Colin Tsoi
[2]
(CC BY-ND 2.0)
CheWei C.
[3]
新北 鶯歌 F1050025w
(CC BY-ND 2.0)
BelindaTPE
[4]
Taoyuan_20090622_19
(CC BY 2.0)
Lordcolus
[5]
L1020285
(CC BY 2.0)
Zengame
[6]
L1000147
(CC BY 2.0)
Zengame
[7]
Scan-140124-0007
(CC BY 2.0)
gadzhi
[8]
L1005830
(CC BY 2.0)
Zengame
[9]
L1020023
(CC BY 2.0)
Zengame
[10]
…
(CC BY 2.0)
Glass&Tubes
[11]
A Rainy Night in Carlsbad
(CC BY 2.0)
*rboed*
While street photography and citiscapes are usually done during the day, one can get away with slower apertures like 5.6. But the argument to get a Summicron right off the bat (instead of a slower wide angle) is that it is good both for day AND night. So this is a great Leica lens for night photography.
Whatever your preference of photography, it requires a wide angle, the best choice is a Summicron if you can't get a Summilux. For one less stop of light you get a cheaper AND lighter/smaller lens. At f2, with sufficient distance you can easily get a lot in focus and make the most of the little available light to shoot great night images.
And, unlike what most will tell you, you CAN make this lens Bokeh well, so you can do some great detail shots or environmental portraits with blurry background.
[1]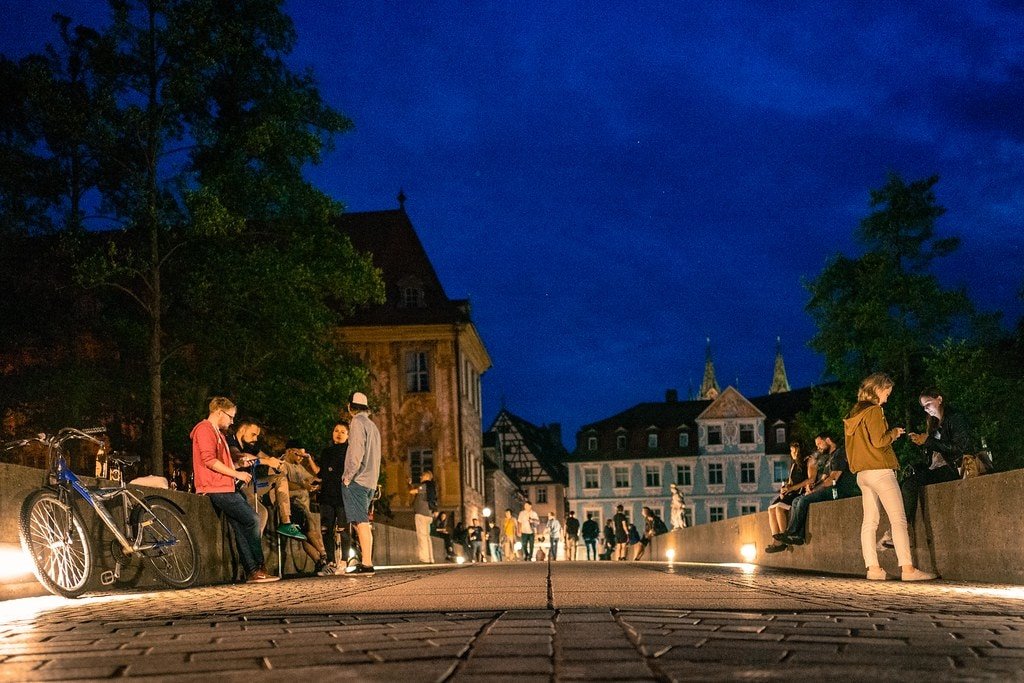 [2]
[3]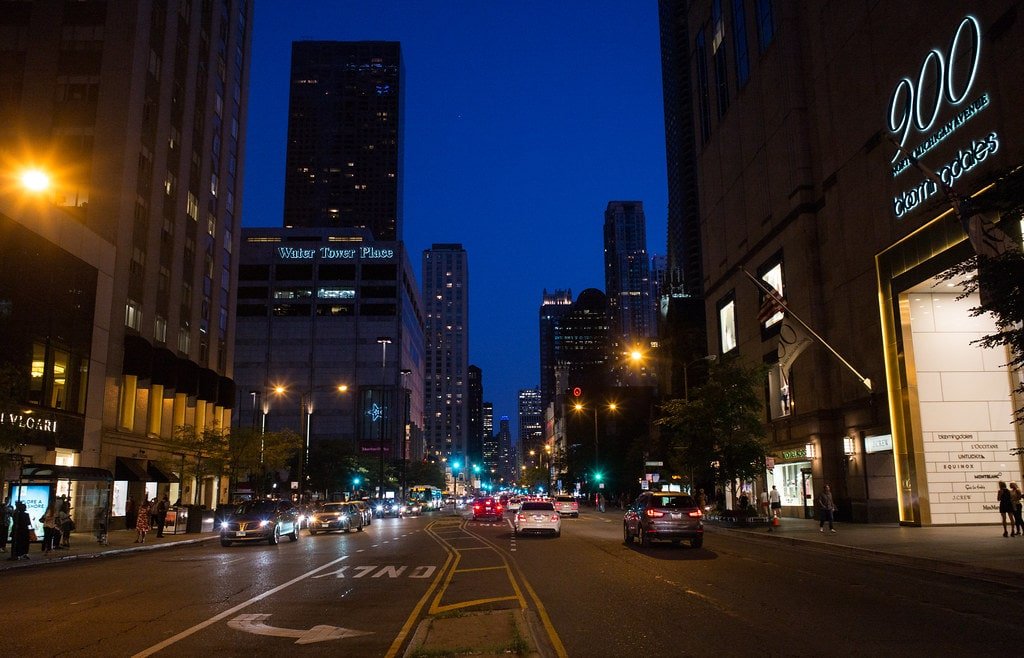 [4]
[5]
[6] [1]
Bike for Brussels
(CC BY 2.0)
mripp
[2]
Cornern
(CC BY 2.0)
mripp
[3]
Hague Blue Hour
(CC BY 2.0)
*rboed*
[4]
Chicago: North Michigan Avenue
(CC BY 2.0)
*rboed*
[5]
Lisbon
(CC BY 2.0)
*rboed*
[6]
Erasmusbrug
(CC BY 2.0)
*rboed*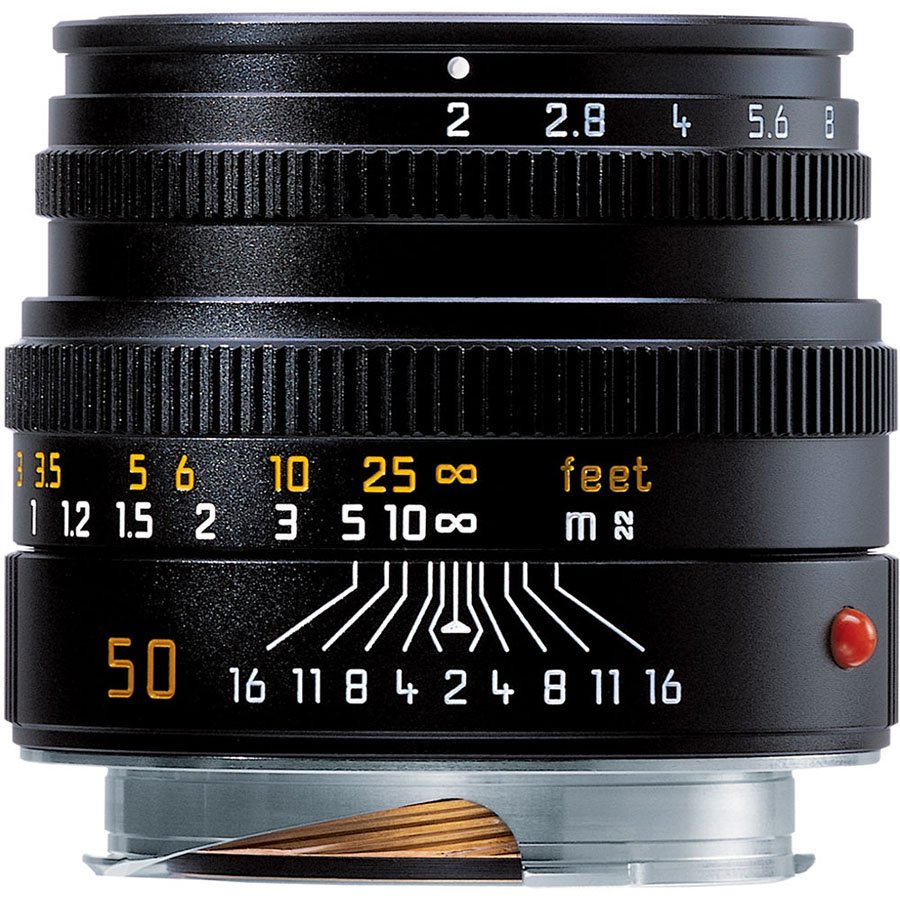 If you like your Bokeh, you are in for a treat. No matter how much wide angles are awesome, the more telephoto you go, the slimmer the depth of field and the more Bokeh you get at high apertures.
So if you like your blurry backgrounds, the Summicron 50 is it. It does it better then any other lens and the difference in Bokeh is hard to point compared to a Lux 50. Of course besides the Bokeh this allows you to shoot at night very well will little available light. So this is a wonderful Leica lens for night photography
This lens is contrasty and SHARP. When you see some of these images, some of them feel like medium format images because of the lens sharpness and Bokeh dancing together. You have to see it to believe it because this is THE Leica lens for night photography if you love the 50mm focal length.
If you are into portraits, there is no better for day and night. Just put your subject close to a dim light source, put the lens at 1.4 and magic happens. No wonder why this lens is so sought after by Leica photographers.
[1]
[2]
[3]
[4]
[5]
[6]
[7]
[8]
[9]
[10]
[11] [1]
Hard Day's Night
(CC BY 2.0)
Ding Yuin Shan
[2]
***
(CC BY-ND 2.0)
Misha Sokolnikov
[3]
L1014073
(CC BY-SA 2.0)
Sigfrid Lundberg
[4]
Need a ride?
(CC BY 2.0)
mripp
[5]
***
(CC BY-ND 2.0)
Misha Sokolnikov
[6]
Traffic in Seoul
(CC BY 2.0)
mripp
[7]
***
(CC BY-ND 2.0)
Misha Sokolnikov
[8]
Big City Lights
(CC BY 2.0)
mripp
[9]
Stars & Cars
(CC BY 2.0)
mripp
[10]
***
(CC BY-ND 2.0)
Misha Sokolnikov
[11]
The magic dustbin
(CC BY 2.0)
mripp
Conclusion
There you have it, a handpicked selection of the 7 best Leica lens for night photography. The best one if without a doubt the Summicron, but it is really on the expensive side. Your very best bet is the Summilux lenses and it all comes down to your preferences of focal length. All of them are great Leica lens for night photography. More affordable is the Summicron lenses that are smaller and cheaper but are one stop slower.
If you are into street photography or reportage, the 28mms are recommended while if you are more into details and portraits, the 50mm are recommended. If you want the middle focal length that is good for everything, then the 35mm.
It all boils down to preference of shooting, you cannot go wrong wither way with Crons or Luxes, they make really great Leica lens for night photography. Enjoy!