Are you looking for info on the Leica C Typ 112? It's probably one of the most underrated Leica digital cameras. Here is my review, with image samples to give this camera the love it deserves.
1. What is the Leica C Typ 112?
The Leica C Typ 112 is an older Leica point and shoot camera, it is the predecessor of the Leica C-lux and is the follow up to the Leica D-Lux 6. It has a 1/1.7 inch sensor, a nice zoom range and is one of the smallest digital cameras to feature an electronic viewfinder. The Panasonic equivalent of the Leica C Typ 112 is the Panasonic LF1.

1.1. Specifications
Name
Value
Camera name
Leica C Typ 112
Sensor size
1/1.7
Megapixels
12.8
Lens type
Fixed
Lens (35mm equivalent)
28-200mm
Max aperture
2-5.9
Max ISO
3,200
FPS
10
Memory Card
SDXC Slot
Wireless
Wifi
Dimensions
4.1 x 2.5 x 1.1 inches
Weight
0.43 lb / 195.05 g
Positives
+ Small
+ Great zoom range
+ Viewfinder
+ Front ring
+ Great design
+ Wonderful IQ
Negatives
– Small sensor
– Slow on telephoto end
– Needs one more dial
Where to get

Check For Best Price
1.2. Is the Leica C Typ 112 still worth it?
Even though this was replaced by the C-Lux with a much longer zoom and a 1 inch sensor, the Leica C Typ 112 is absolutely still worth it. Unlike the sluggish younger brother, this has an f/2 lens on the wide angle end, is much smaller and even has a little viewfinder you can use.
The video capabilities and stabilization are excellent making it a really great all around pocket camera that is worth it even today.
1.3. What is it good for?
Having a 28mm wide angle, this camera is really good for street photography. Since it goes all the way to 200mm (but slows down to f/5.9) this makes it excellent for travel photography or everyday situations.
There's hardly any subject it cannot cover with this zoom range. And while it is slow on the telephoto side, it also has built-in stabilization so low light is usually not a problem. Since this has a small sensor, street photographers can have a lot of depth of field for apertures like f2.8.
While this was before 4k was wall the range it can shoot beautiful, well stabilized 1080p videos. So it is also great for vlogging and the like, even if the screen doesn't pop up. It does however support wifi connections so if you are into vlogging, you can use your phone or tablet as a viewfinder.
1.4. Leica C-lux positives
Looks like a micro rangefinder
Zoom range
Fast wide angle
VERY sleek camera
Front ring for changing settings
Excellent IQ in all of zoom range
Stabilization
Really good macro features
Small body
One of the smallest cameras with electronic viewfinder
1.5. Leica D-lux 6 negatives
Small sensor
Only one dial to change settings
Slow on telephoto end
2. Camera body
The body of the Leica C Typ 112 is really sleek.
This camera is pretty different then the Panasonic version as the Leica C Typ 112 takes the design cures off the Leica M cameras. The top really resembles a Leica M and the mode dial looks like the shutter speed dial.
The top has that signature raised design and so are the corners, it has that distinctive Leica look. Shame that Leica doesn't offer a black or silver version (WHY?) you will have to chose between dark red/black and champagne.
2.1. Controls
This camera doesn'st stop there, it not only looks like a tiny rangefinder, there's dial a for easy photographic control. The ring in the front can be used for changing settings like aperture and shutter speed. The photographer in me wished the mode dial was a shutter speed dial but oh well. You can switch between what settings you want changed and then use the front dial to change the setting.
That is why this camera is better used as a semi automatic camera like A mode, so that you only have to change one setting at a time.

2.2. The screen and viewfinder
The screen on the Leica C Typ 112 is bright, sleek and high resolution. But of course the real treat here is the viewfinder and this is probably them smallest camera you can get with a viewfinder built-in.
This is no high resolution viewfinder but it is more then enough to be able to compose and know what you are shooting. If the design didn't sell you already, the whole experience shooting the Leica C Typ 112 is like a tiny rangefinder, especially when you put one hand in the front to change the aperture. Really fun.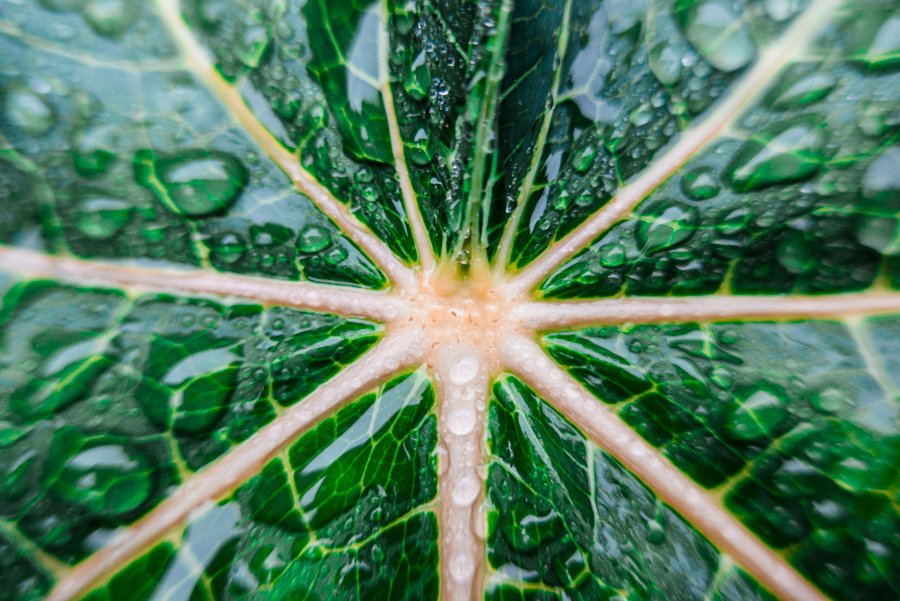 2.3. The flash
There is an intergrated flash if you need it. No need for pop-up it's right in front. Of course it is small so pretty much good enough for flash street photography or fill-flash. There is no hotshoe so if you need a dedicated Leica flash, it will have to be put in slave mode.

2.4. Battery life
The CIPA (Camera & Imaging Products Association) has baseline guidelines that manufacturers use in order to test their battery life. With these tests, the Leica C Typ 112 has a battery life of 250 images on a single charge.
3. Lens and image quality
The Leica C typ 112 has excellent image quality. The images are sharp all over the zoom range and the images defy the small sensor.
Here's the maximum aperture chart:
| Focal Length | Max aperture |
| --- | --- |
| 28mm | f2 |
| 35mm | f2.4 |
| 50mm | f3.3 |
| 200mm | f5.9 |

3.1. Leica C Typ 112 Image Samples
All of the images in this article have been shot with there camera, here's some more image samples:
3.2. Low light performance
The Leica C Typ 112 is probably the best image quality you can get from a 1/1.7 inch sensor. When it comes to low light ideally you want to keep it from ISO100 to ISO400. ISO800 is the ceiling but depending on the situation ISO1600 isn't bad at all. It is one of the most impressive low light performance I've seen from a 1/1.7 inch sensor.

3.3. Manual focus
You can put the camera on manual focus and yes you can use the front lens ring to focus. But the real deal here is the focus indicator. There's a distance ruler and an indicator that tells you how much is in focus. The more you ramp up your aperture, and the further you focus the larger the indicator becomes, meaning the more you have in focus.
This is a godsend for street photographers and landscape photographers as they can easely zone or hyperfocal focus without any added tool.

3.4. Macro mode
The macro mode is nothing short of excellent. It is mostly for the wide angle end of things however as the close focus for telephoto is the same macro or not.
| Mode | Close Focus |
| --- | --- |
| Wide Angle | 20 inches |
| Telephoto | 31.5 inches |
| Macro Wide Angle | 1.2 inches |
| Macro Telephoto | 31.5 inches |
At 1.2 inches you can get in real close, so if you are into macro photography, the Leica C Typ 112 is an excellent camera. Here's macro photography shots:
[1]
[2]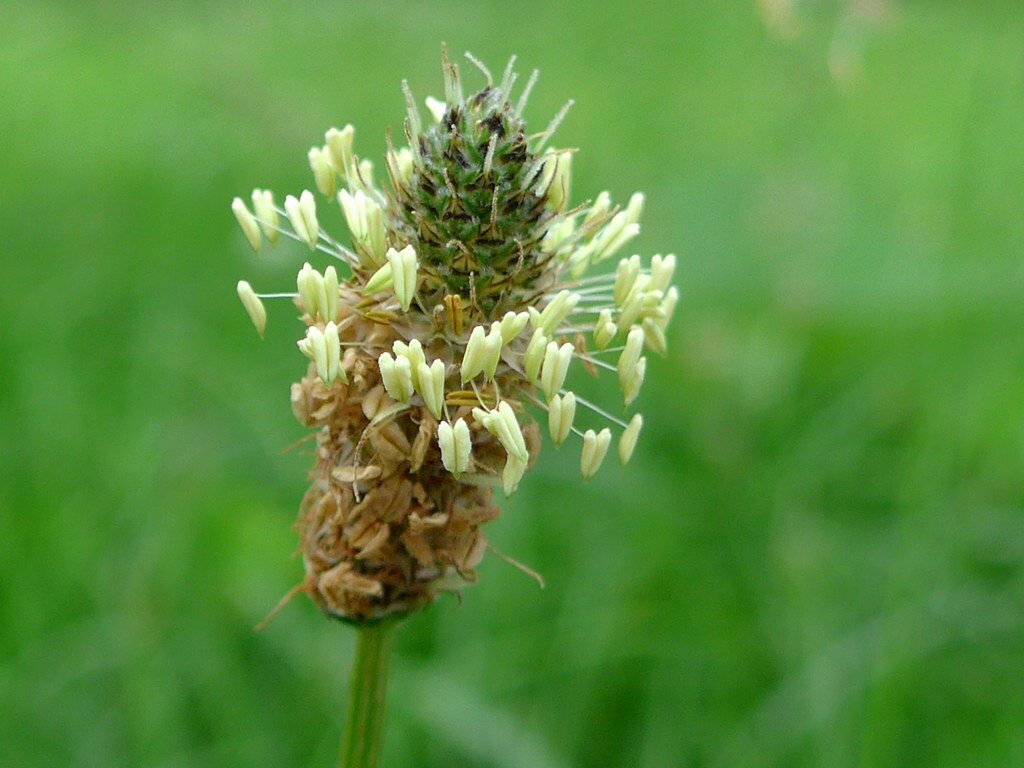 [3]
[4]
Accessories
As you can see from the review of the body, there is a built-in EVF and the camera lacks a hotshoe. So there's no grip or thumbrest possible there. But since the camera really needs a grip, you can get a adhesive one like the Flibac G4 to really transform the ergonomics. There should have been one there in the first place. The other accessory you'll want for the leica C Typ 112 is a case, and Leica has a dedicated one.
Conclusion
I hope you have enjoyed my Leica C Typ 112 review. In short it is an underrated camera that is still worth it to this day. Great zoom range, excellent image quality, micro rangefinder-like design and integrated EVF, it's a really hard camera to resist as it hits all of the right notes. Click here to launch a price checker on it.