Looking into the CL? Read this Leica CL review first to find out the pros & cons, and everything else about it including image samples.
Hi, I'm Sven the Leicaphile and this is the definitive Leica CL review. Here's everything you need to know before about this Leica compact camera before making your decision.
1. What is the Leica CL?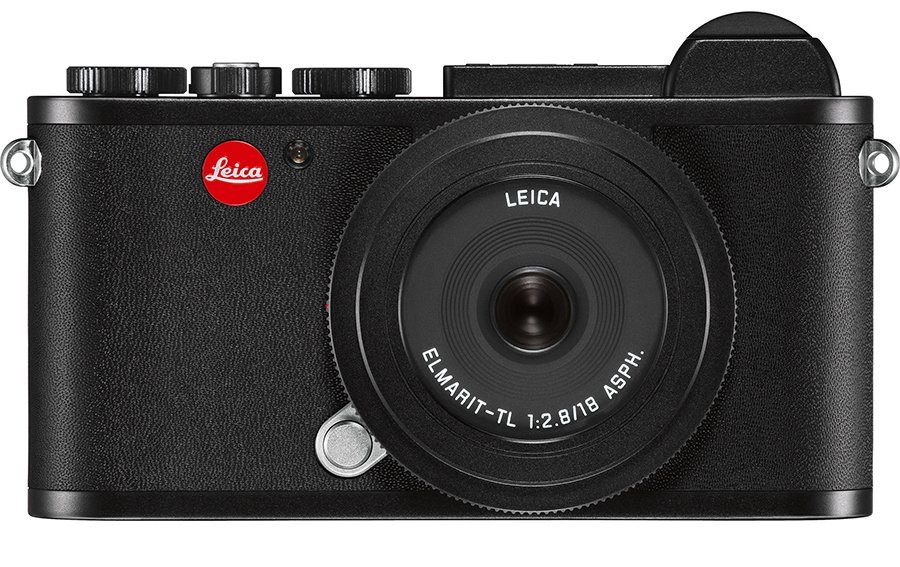 The Leica CL is a mirrorless interchangeable lens camera by Leica. It has an APSC sensor and shoots L mount lenses and is considered like a mini Leica M as it takes a lot of inspiration from that line of cameras, without the bulk.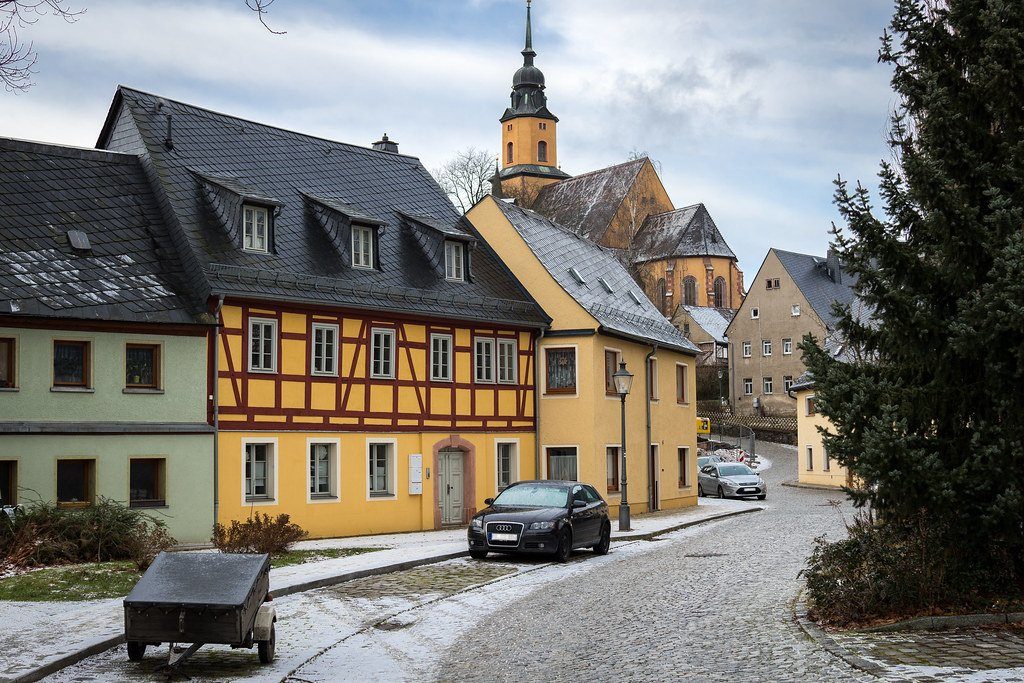 [2]
1.1. History
Before getting in this Leica CL review, a bit of history as this is the culmination of Leica's savoir faire in terms of digital cameras. This camera must not be confused with the same named Leica CL. This one was a cheap M mount film camera manufactured by Leica. The CL comes from a long history of Leica APSC sensor compact cameras.
The first try was the Leica X1 which had a dog slow autofocus system. Then there was the much better and beloved X2. Both of these cameras had the pre M rangefinder Leica III inspired design to them.
Then came the X vario with slow lens but excellent image quality. Afterwards came the final APSC sensor, the X Typ 117 with a fixed 23mm f1.7. Sine the Leica Q series has fixed lenses it is the evolution of the X cameras.
Leica made the first Leica T a non-fixed lens camera, and then decided to take everything about what made the Ms great and sprinkled some of that X magic in order to make the CL, one of the best Leica cameras.
It strikes the perfect balance between price and features, being small but having a powerful sensor, having autofocus lenses and yet being to shoot M lenses with an adapter, etc.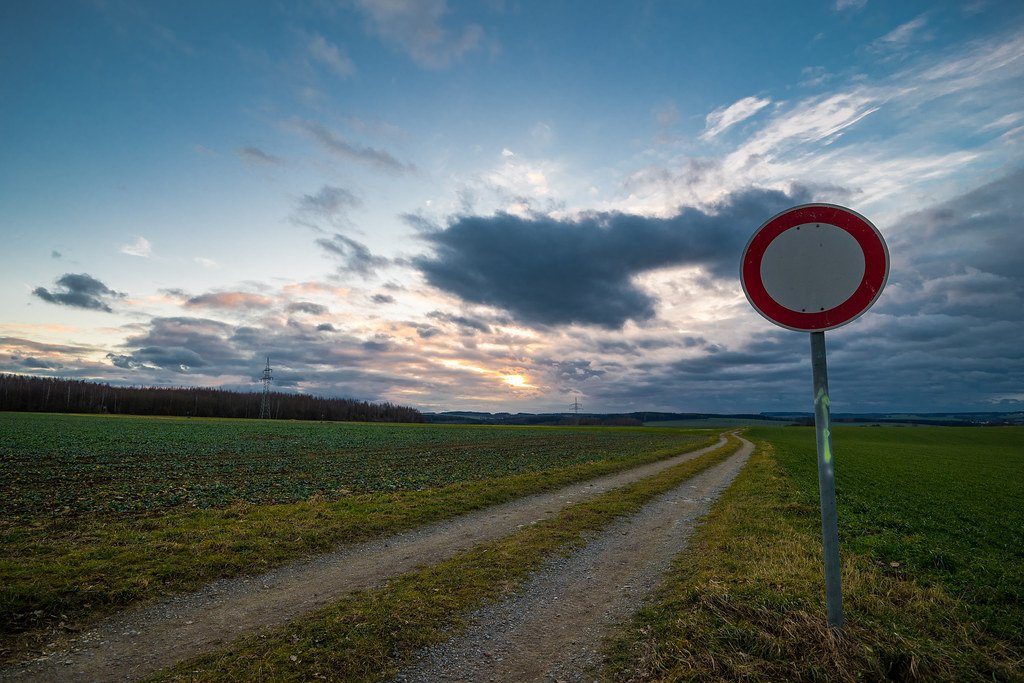 [3]
1.2. Specifications
Let's kick off our Leica CL review with the boring stuff, the specifications. Here's the major points you need to know before heading in the Leica CL review proper.
Name
Value
Camera name
Leica CL
Sensor size
APSC
Megapixels
24
Lens type
Interchangeable
Lens (35mm equivalent)
28mm (Bundled)
Max aperture
f2.8
Max ISO
50,000
FPS
10
Memory Card
SDXC Slot
Wireless
Wifi
Dimensions
5.2 x 3.1 x 1.8 inches
Weight
0.88 oz / 403 g
Positives
✔️ Beautiful camera
✔️ Interchangeable lens
✔️ Stunning IQ
✔️ Great price point
✔️ Bundled lens

Negatives
🛑 No stabilization
🛑 DSLR looks (Opinion)
Where to get

Check For Best Price
1.3. Is the Leica CL worth it?
If you don't want to read this whole Leica CL review and are just wondering if it is worth it or not: The Leica CL is very much worth it. It is one of the best price-value Leicas you can get and compared to other cameras with similar sensors like the X-Pro 3 and having to purchase a lens for them, the total price isn't that far off.
But at the end of the day, what you can get from the CL that you cannot find in any spec sheet is how it makes you feel, and this camera makes you feel excited to shoot. Check out this article here for if the CL is worth it.
1.4. What is it good for?
The Leica CL is good for most situations. The bundled 18mm lens and small frame makes it a great choice for street photography as well as travel photography. Since it is a large sensor, with more telephoto lenses it makes for an excellent portrait camera that does beautiful Bokeh. Just like it's bigger brother the SL, under the right conditions the subjects leap out of the frame for a 3D effect.
This small camera is capable of shooting 10 frames per seconds. So if you like shooting moving subjects you can shoot as many as 10 frames per second with a buffer of 33 frames for RAW and 140 for JPG.
It is much more approachable then the M cameras as there is an EVF that doesn't require getting used to like the rangefinder mechanism of the Ms. Let's start our Leica CL review with an overview of the pros and cons.
1.5. Leica CL positives
✔️ Great price point
✔️ Comes with actually great kit lens
✔️ L mount lenses are some of Leica's best
✔️ Same Maestro processor found in M10
✔️ Great Dynamic range
✔️ Compact body
✔️ Top LCD screen
✔️ Made in Germany
✔️ Great controls and buttons
✔️ Rangefinder design in small size
✔️ Really great with M lenses
✔️ One of the rare few Leicas that do videos
1.6. Leica CL negatives
🛑 Electronic dials (So no twisting with numbers like an M)
🛑 Not too many TL lenses available
🛑 Crop factor if using M lenses
🛑 No screw thread, so no soft release
🛑 Lacks stabilization (OIS / IBIS)
So yes overall the Leica CL is one of those cameras that just work, that is why it is one of the best Leicas you can get! Let's dig in deeper with the Leica CL review.
2. Leica CL review: Camera body
No camera can beat the rangefinder form factory, there is no doubt about it. There's just something about the looks of a rangefinder that simply warms the heart that no DSLR can touch. This camera is pretty much a mini M camera. They took the M and since it is a mirrorless, they cleaned all of the top area normally reserved for a rangefinder and they made it smaller.
The body is made of Magnesium and the camera is made in Germany, just like the Ms. It's one of the best looking cameras around. Let's go in deeper with out Leica CL review by looking at each part of the camera.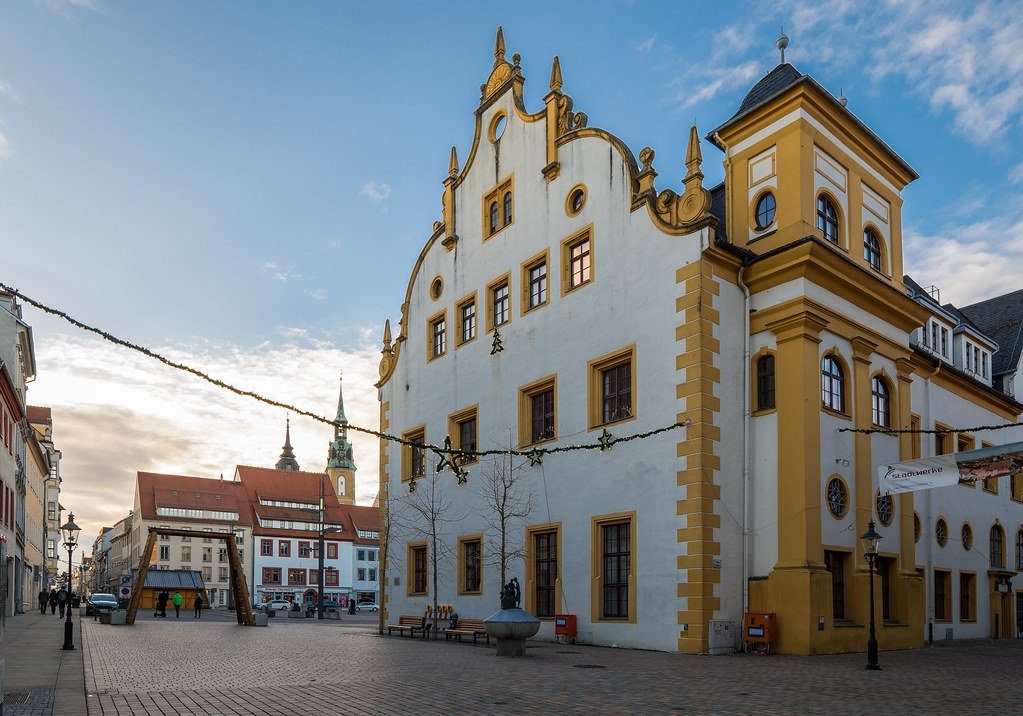 [4]
2.1 Controls
Let's move on the Leica CL review by talking about how this camera controls. This is where the CL differs from the larger Ms, instead of shutter speed dial on top and the aperture ring in front of the lens, you have two electronic dials in the back. These are where you will have control over your main settings. On top there is a little LCD screen that is a lot to love where you constantly have displayed your current settings.
The status LCD shows the shooting mode on the upper right. You change modes by pressing the top left wheel's center button and the LCD will show the virtual sideways scrolling mode. If you see nothing, you might have enabled key lock and you will have do disable it first by long pressong.
The top right wheel's button is also customizable so you can have shortcuts to your most used settings like ISO. With this system you rarely will ever be compelled to look at the screen.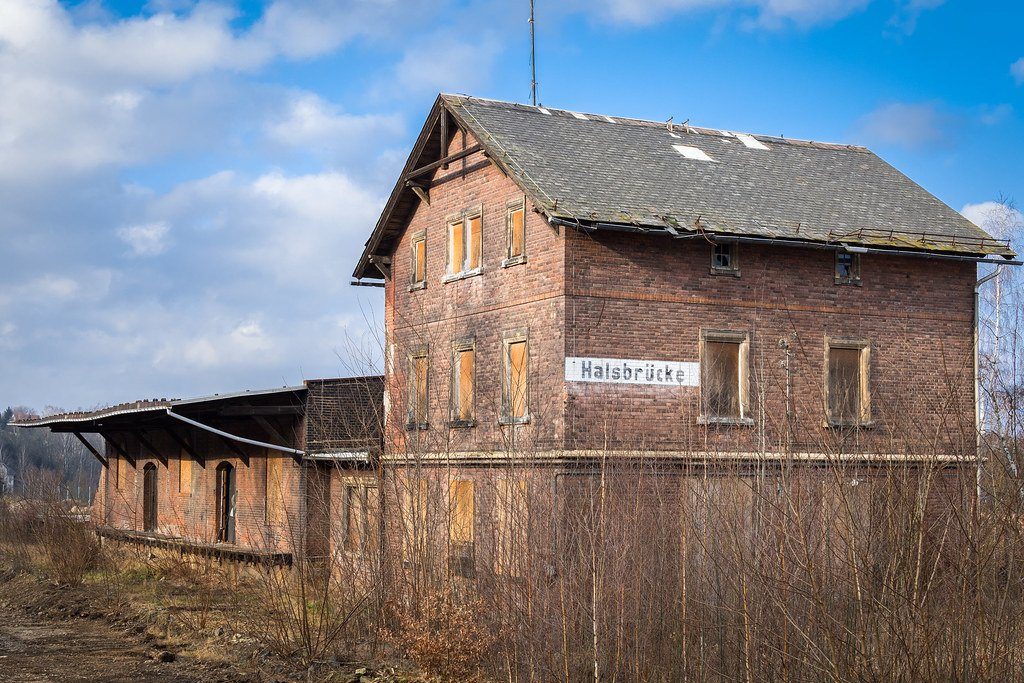 [5]
2.2 The LCD Screen
This might sound like a weird point to make in a Leica CL review, but I've reviewed quite a few cameras where the screen was seriously crappy. So unlike the older X camera, the LCD of the CL is high resolution and touchscreen. It is something I have to remind myself as many slightly older Leicas had for all intents and purposes vintage screens.
It doesn't flip in any way shape or form however. And while it hinders getting the odd angle shot here and there, what it does is increases the durability of the camera. Components like hinges end up being the weak link of cameras and are the first to give up.
The screen supports gesture controls just like a smartphone, things like tow finger pinches and more.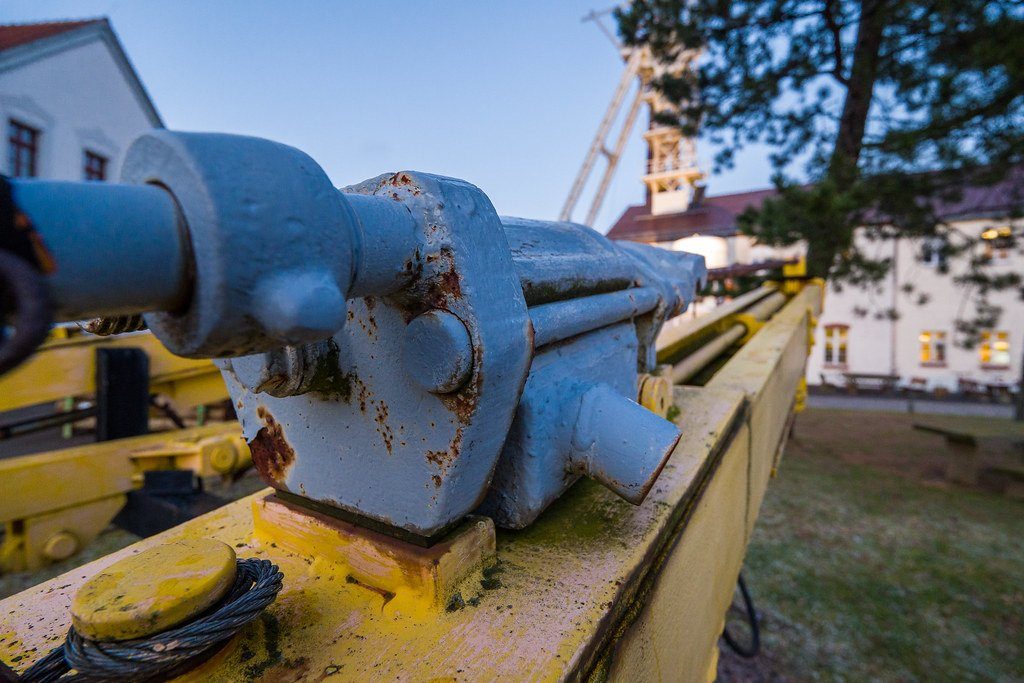 [6]
2.3 The flash
Just like most modern compact cameras the CL has no integrated flash built-in. But it does have a hot-shoe so you can always add your flash if you need more light. Most of the Leica flashes are pretty small in stature so it won't detract from you building a portable kit.
2.4. Battery life
According to CIPA (Camera & Imaging Products Association) standardized test. The battery life of the Leica CL is 220 shots per charge. The battery fully charges in about 140 minutes. The battery cannot be charged in camera as it lacks a USB port.
If you are reading this Leica CL review to see if the battery life is that great, it is only average. You'll be better off with a second battery just in case.
3. Lens and image quality
Let's face it, Leica is known for their IQ. So this is the part of this Leica CL review where we dive deep into the images. The Leica CL camera supports L mount lenses. These come in two flavors: The TL variants are L mount APSC sensor lenses and the SL variants are full frame lenses. The CL supports both but the TLs are better as they are smaller because they are crop sensors.
This makes for an interesting photography kit if you already have the Leica SL, you can use the same lenses on the CL with a x1.5 crop factor.
The CL is usually sold as a kit with the 18mm f2.8 lens that is an equivalent 28mm f2.8 lens. This is unique as most bundled lenses are junk while this is surprisingly sharp, fast and quite small. The L lenses are some of Leica's sharpest and under the right conditions you'd be hard pressed to find the difference between this an a full frame shot.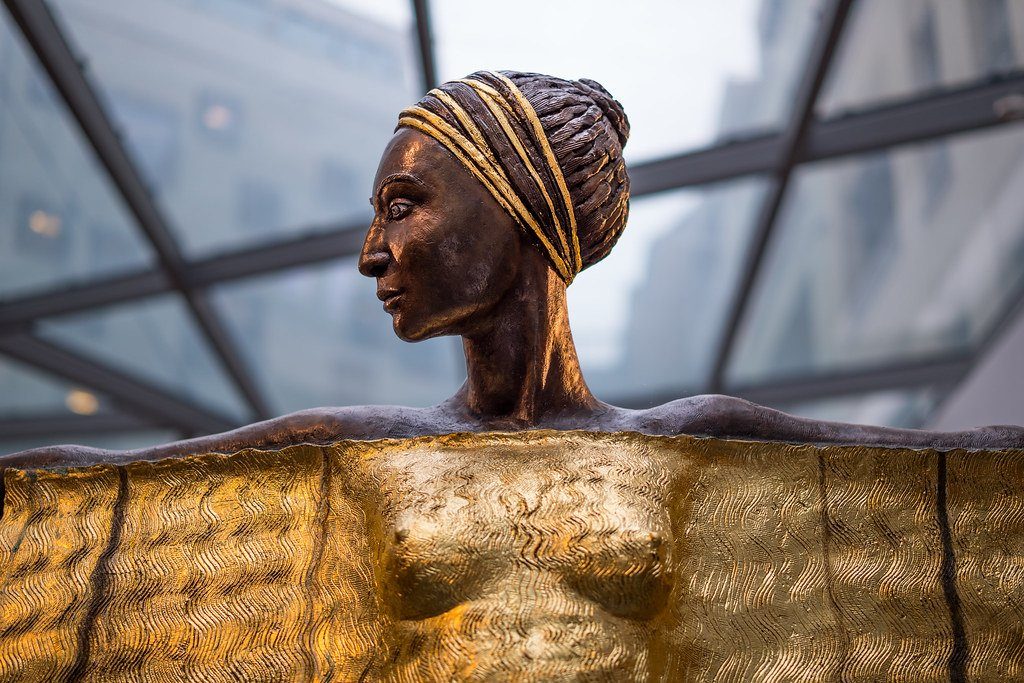 [1]
One of the best features of the full frame SL cameras is that they have a medium format feel to them, there is something similar with the CL, the lenses are so sharp and the Maestro processor juices every pixel out of them that some of the images look like they leap out of the frame.
So don't let the sensor size fool you, this can punch way above it's weight. There is both an electronic and mechanical shutter (1/8000), the electronic one is of course silent while the mechanical shutter, while not as loud as DSLRs is also not as silent as the M's.
In any case if you are reading this Leica CL to see if it has great IQ, it really does.
3.1. Leica CL Image Samples
You can find image samples all over this Leica CL review, here's a few more: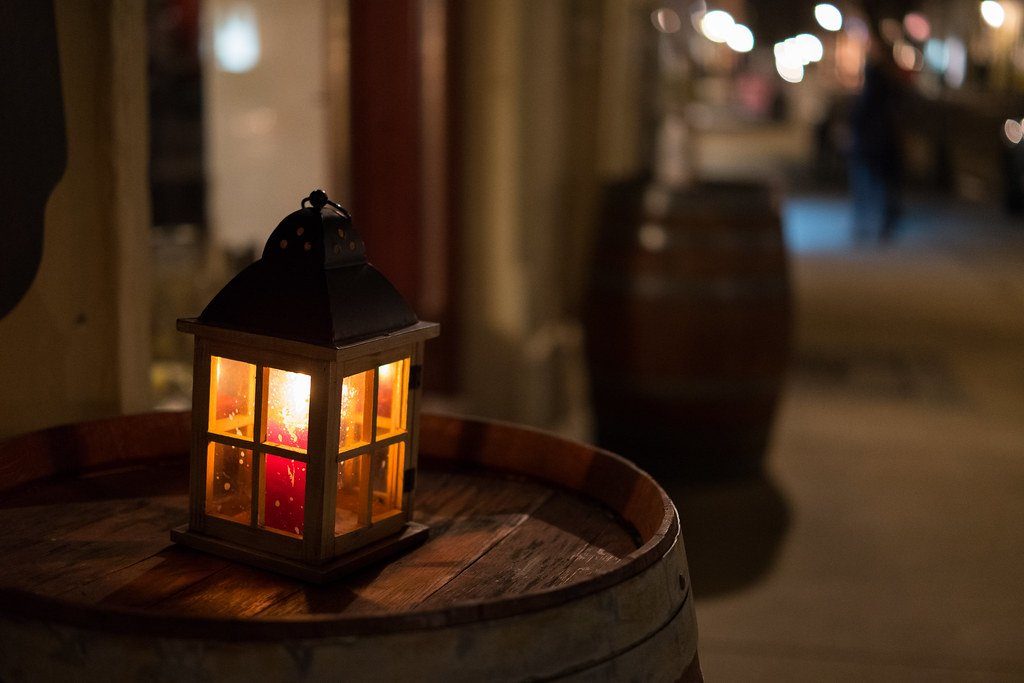 [10]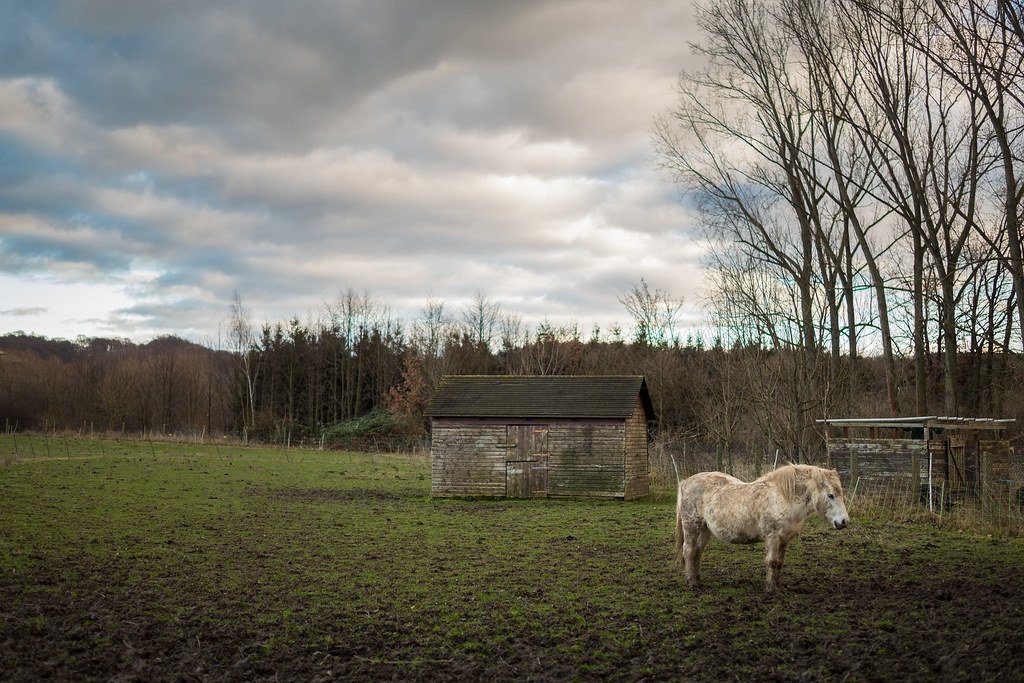 [11]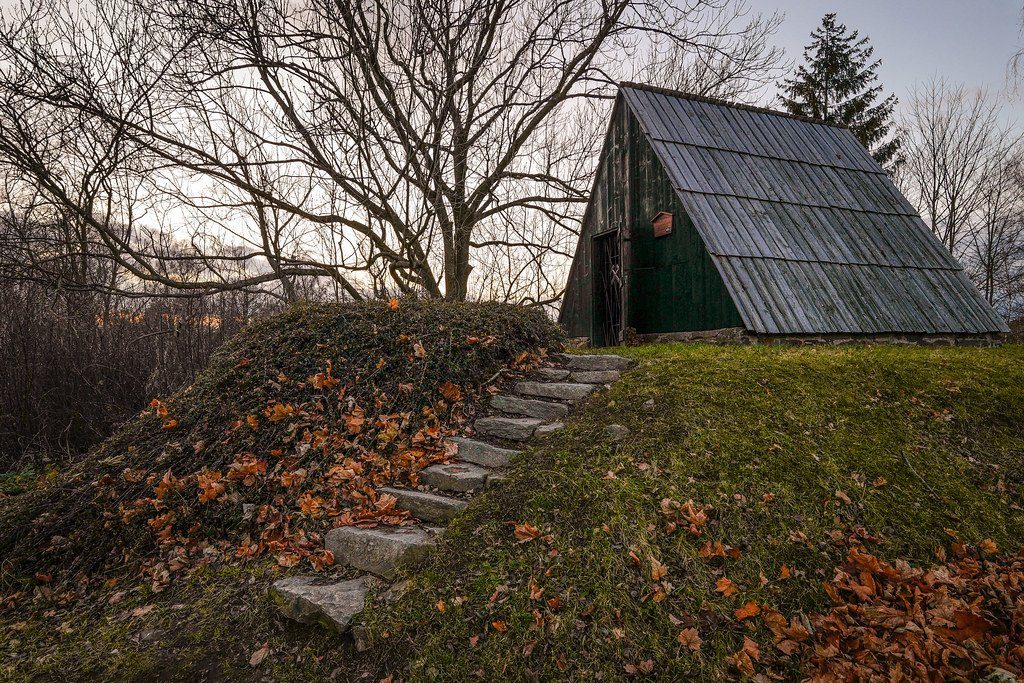 [12]
3.2 Low light performance
One issue that has always plagued Leicas is their poor low light performance. Not this camera! The Leica CL, just like most other APSC sensor cameras can shoot up to ISO6400 and have adequate image quality, while you can always go to ISO10,000 and still have a usuable image that is not a grainy mess.
So if you are reading this Leica CL review to see if it handles low light well, it does! The senor handles grain really well.
3.3. Manual focus
This wouldn't be a complete Leica CL review without talking about manual operation. The Leica CL is one of the best cameras you can get to shoot Leica M lenses. The adapter is pretty thin so it won't add too much bulk and the lenses are already pretty diminutive. What's great here is the integrated viewfinder.
There are no external viewfinders to add and fiddle with, put in your lens and you see exactly what the lens sees. Shooting the manual focus lenses is a breeze and focus peaking really helps here. Focus peaking helps show what is in focus by having the parts in focus highlighted.
The only real downside here is the crop factor, any lens will be cropped with a factor of x1.5. This is usually great for those who like their images less wide. But on the flip side, this has the exact same processor that you will find in the Leica M10 and Q2, the Maestro engine.
This is the same processor so the images will tend to have the same punchy feeling that you get from these full frame cameras. If you are reading this Leica CL review to find out if it shoots manual lenses well, the answer is a resounding yes.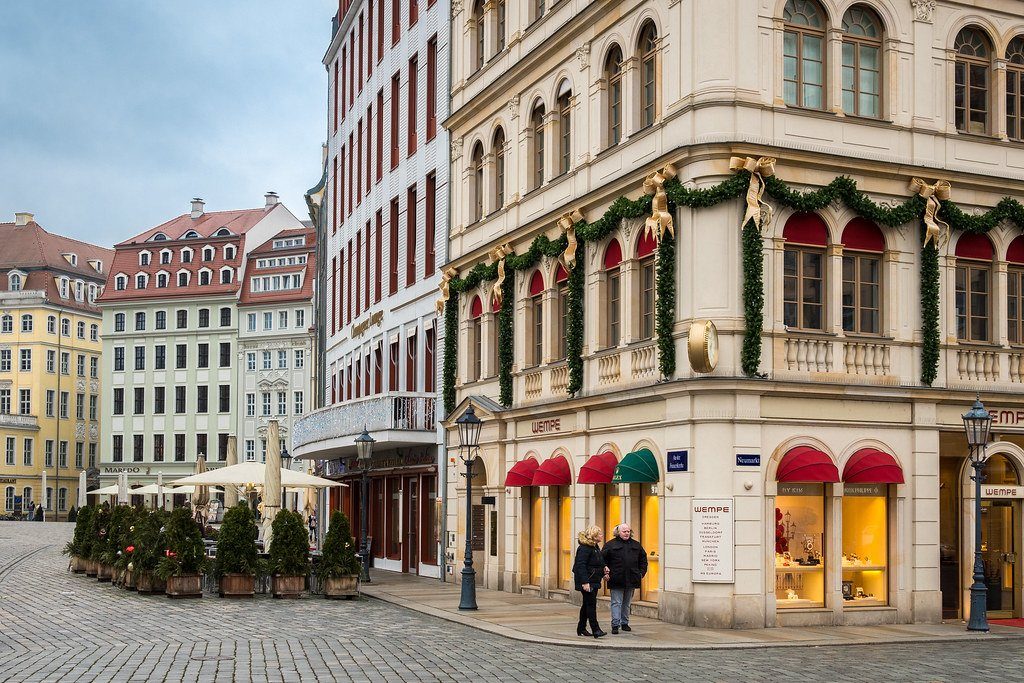 [9]
3.4. Best lenses for Leica CL
While this is a Leica CL review, we must talk about the lenses. One of the best parts of the CL is that it comes with a very usable kit lens (unlike Fuji or Sony that come with none or a bottom of the barrel zoom) so you will probably have one of the best lenses for the system: The 18mm f2.8. But since this is an interchangeable lenses system, why not take advantage of it?
There are two other ones that are highly recommended. The first is the 23mm f2, that is equivalent to a 35mm. This is the Goldilocks focal length and does everything.
But if it is too wide, or just want ONE lens that is not wife angle, the crème de la crème is the Summilux T 35mm f1.4. It is an equivalent of a 50mm f1.4 and it shoots really stunning Bokeh and makes the subject leap from the frame.
4. Accessories
Being a "true" Leica, there's quite a few extras you can get for your CL. One of the most recommended ones are the Adapter, the grip and the handloop. These turn your camera into truly a small M camera and helps you shoot steadily. There's a few other Leica CL accessories you can get here.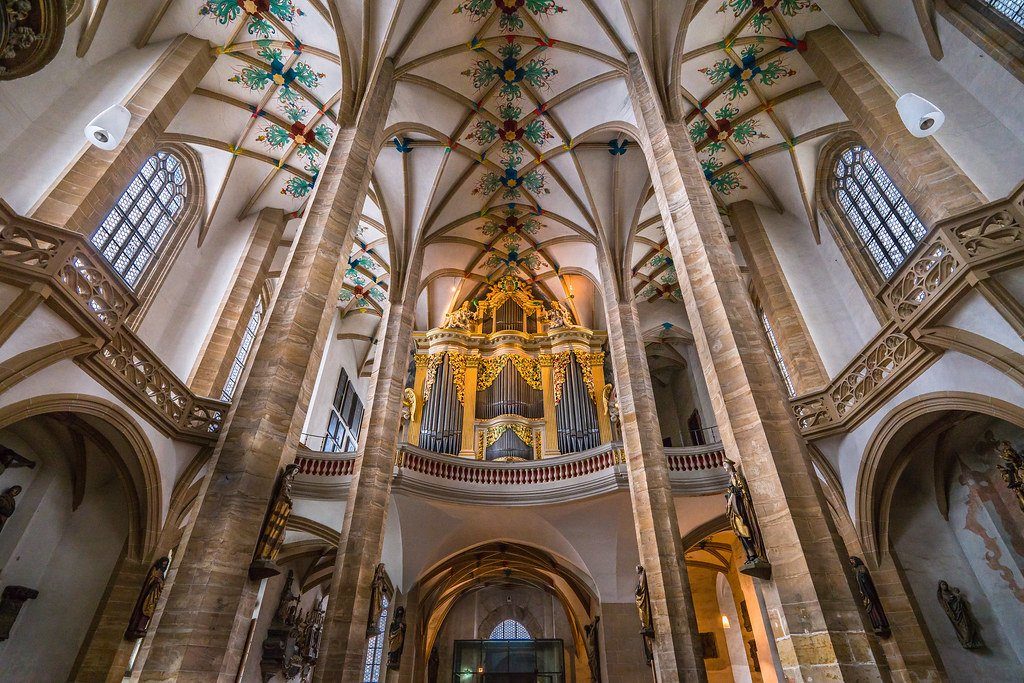 [7]
5. Video capabilities & More
This is a weird thing to say as Leicas rarely do video well, but this must be mentioned in a Leica CL review as this is a great video shooter. It can shoot video up to 4k 30fps. But there are two things that go against it. There are really no connectivity features here, not even HDMI. That makes the Leica CL way more durable but also makes it lack a microphone input.
You can always add a microphone on the hotshoe however. Also this camera lacks stabilization so it is better left on a tripod vs something you walk around with. On the flip side since the lenses are sharp, as long as you have the camera steady you can really get some cinematic shots in there. It's quite stunning what you can cram into these tiny bodies nowadays.
5.1. Wi-Fi and Leica Photos
Just like all the other modern cameras in Leica's stable this camera has WI-FI included so you can always transfer you JPGs and DNGs to your phone. Combined with a raw capable software like Lightroom mobile and you don't really need your laptop to edit on the go.
5.2. Only the essentials
The CL is a modern camera, and it while it can do modern things like WI-FI it sticks to it's roots of simplicity. There is no connectivity besides wifi. Nowhere to put a cable. And while it does video well, if you want audio, add a microphone on top.
It is unachamedly a photographers camera like Leicas should be. The flip side of all this is a zen experience and also a very durable camera with less ports that collect dust.
Just look at the back, instead of having something as complicated as an airplane, all you have is the directional pad and the PLAY, FN and MENU button. The menu itself is simple and straightforward to use. If you had cameras where you needed a course to navigate the menu, this is not it.
If you are reading this Leica CL review in order to figure out if it has Leica's simplicity, it does!
6. Alternatives
Before closing this Leica CL review, If you are looking for the complete M rangefinder experience with no compromise on image quality, there are no direct alternatives to the CL. There's just something about it that excite the photographer when you shoot it.
If you want something similar, cheaper and don't mind the lack of EVF and the lack of buttons then you can save about $1000 by getting the TL2. Besides that the other alternatives are mostly from Fuji but with some drawbacks. You can read more about this here: Leica CL alternatives.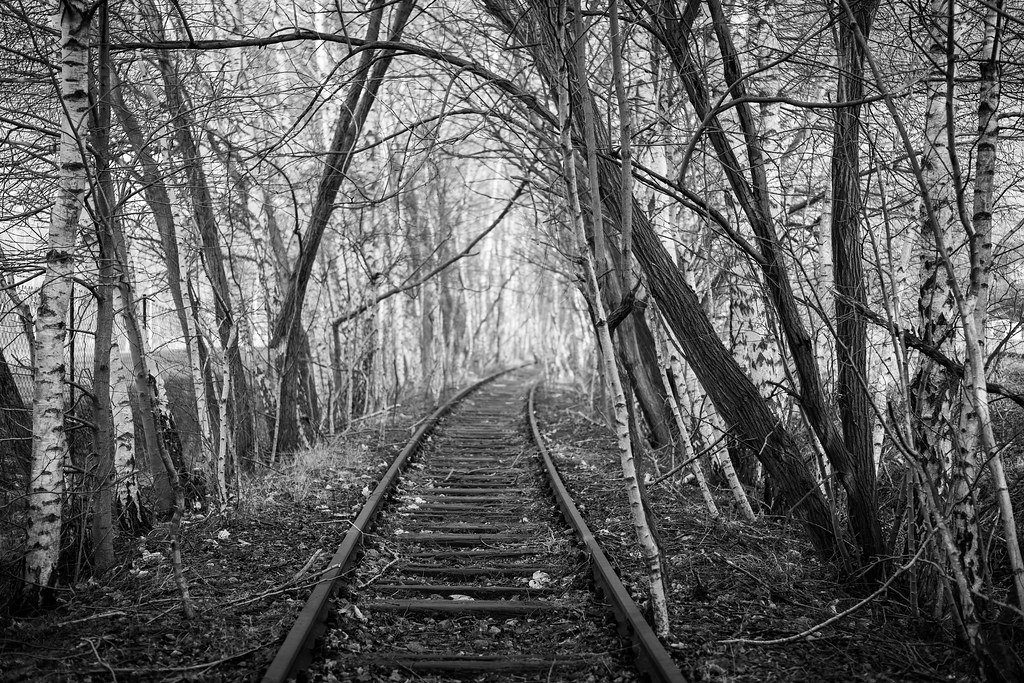 [8]
7. Frequently asked question
As a final aspect of out Leica CL review, here's a few of the most asqued questions about the camera.
7.1. Where is the Leica CL made?
The Leica CL is made in Germany, just like the other Leica cameras including the M cameras.
7.2. Does the Leica CL have imagze stabilization?
Unfortunately the CL does not have image stabilization. In practice that means the average lowest shutter speed you can shoot it as is 1/30th of a second.
7.3. Is the Leica CL fullframe?
No the Leica CL is not fullframe, it is a crop APSC sensor so the crop factor is x1.5. for any full frame lens
7.4. What lenses for Leica CL?
Natively the CL fits any L lens: both the TL and SL variants. The TL lenses are better because they are smaller crop sensor lenses and are smaller and lighter. But there is no problem for SL lenses, just the added bulk and weight. With an official adapter the CL can shoot M mount lenses nicely too.
Conclusion
I hope you have enjoyed this Leica CL review. It is one of the best Leica cameras that you can get and has stolen the heart of many M shooters and newbies alike. Sharp lens that makes images leap from the frame, small and sexy stature, that little LCD on top, it's one of the most unique cameras you can get that simply compels you to shoot.