While the M10 is a winning camera, but these 7 diverse Leica M10 accessories will take it from great to incredible.
One of the perks of shooting Leica vs any other brand is that they support each of their cameras with a line of accessories. Below are the best Leica M10 accessories, if you are looking for the best Leica camera bags, it has it's own separate list. Let's get into it.
7 Best Leica M10 accessories
The list of the best Leica M10 accessories below are compatible with all of the M10 versions from the Monochrom to the M10-P. Because they are mostly the same camera.
Now that we've seen the overview, let's get into what makes each of the Leica M10 accessories deserving of a spot on this list.
If you are looking for the best Leica M10 accessories, this is it. The Leica M10 has a learning curve attached to it, and this essentially transforms it into a mirrorless camera. Even if you are a Leica shooter for years this accessory saves you from getting way too many viewfinders for your lenses, just get this one and all of them are covered.
But that's not all, this can tilt 90 degrees and allows for a twin-lens reflex type experience where your head is looking down while your camera is focusing. If you wish to geotag your images with their locations, inside this accessory is a GPS tracker that can add your coordinates and record them as you shoot.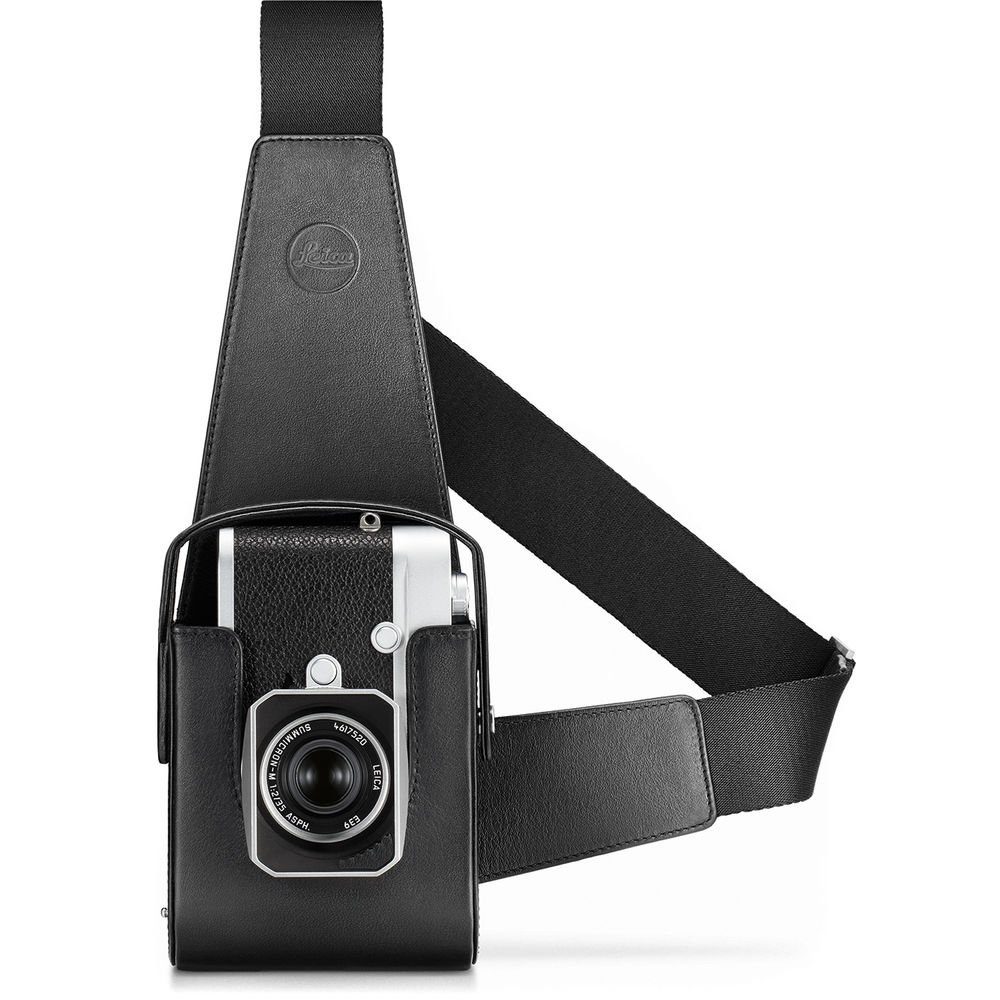 The M10 is really made for the streets. The problem is, if it's in a bag it takes a while to get it out to shoot, potentially costing you the shot of a lifetime. You can now fancy yourself a cowboy and shoot everything is sight. Quickly remove your camera for whatever picture comes to sight and quickly put your camera back. This is one of the best Leica M10 accessories if you don't want to carry a bag.
While the camera is secure, only the lens is pushed out, it doesn't really offer much protection as the lens is exposed. But this is easily resolved by having the holster on your chest while shooting. This is an even better ready for any decisive moment posture.
Let's get something straight. The M10 is an amazing camera, but the front is kind of…plain. If there's really a must-have it's the M10 grip. Nothing will transform your camera's handling other than a grip.
This L shaped grip will offer you a satisfying hold on your camera that simply isn't there without it. The only downside is that it ups the bulk of your M10 and blocks the bottom card and battery slot.
But the added satisfaction of being able to shoot one handed is worth it and the plate is easily removed. While THE reason to get the grip is taking the M10's ergonomics to the roof, there are also practical reasons for one. A better grip lets you have a better hold on the camera allowing you to shoot at even slower shutter speeds, so less chances of bluerry images.
This is crucial as the M10 doesn't have stabilization built in. On the side of the grip is a screw hole in order to put another accessory…
Yes, this is an accessory for one of the best Leica M10 accessories. And while it might sound superfluous, once you use it along with the grip you will not want to take it out.
There is something about having a complete grip on your camera that allows you to shoot angles you usually wouldn't before.
In any case your index finger is completely free to shoot as you please and your mind is at peace knowing that even if for some reason you open your hands the camera is secure.
The thumb rest is one of the most underrated and one of the best Leica M10 accessories. It is a small touch that makes a big difference. You will not be able to accidentally twist the rear dial and it helps with the overall camera handling, especially if you couple it with the camera grip.
The downside? It is on the expensive side for what it is. It is however worth it because while a grip gives a place for your fingers in the front, a thumb rest provides a place for your thumb letting you have a vice-like grip.
This makes the M10 that much more pleasing to hold and also let's you hand hold better at slower shutter speeds so less blurry photographs. It is yet another must-have Leica M10 accessories.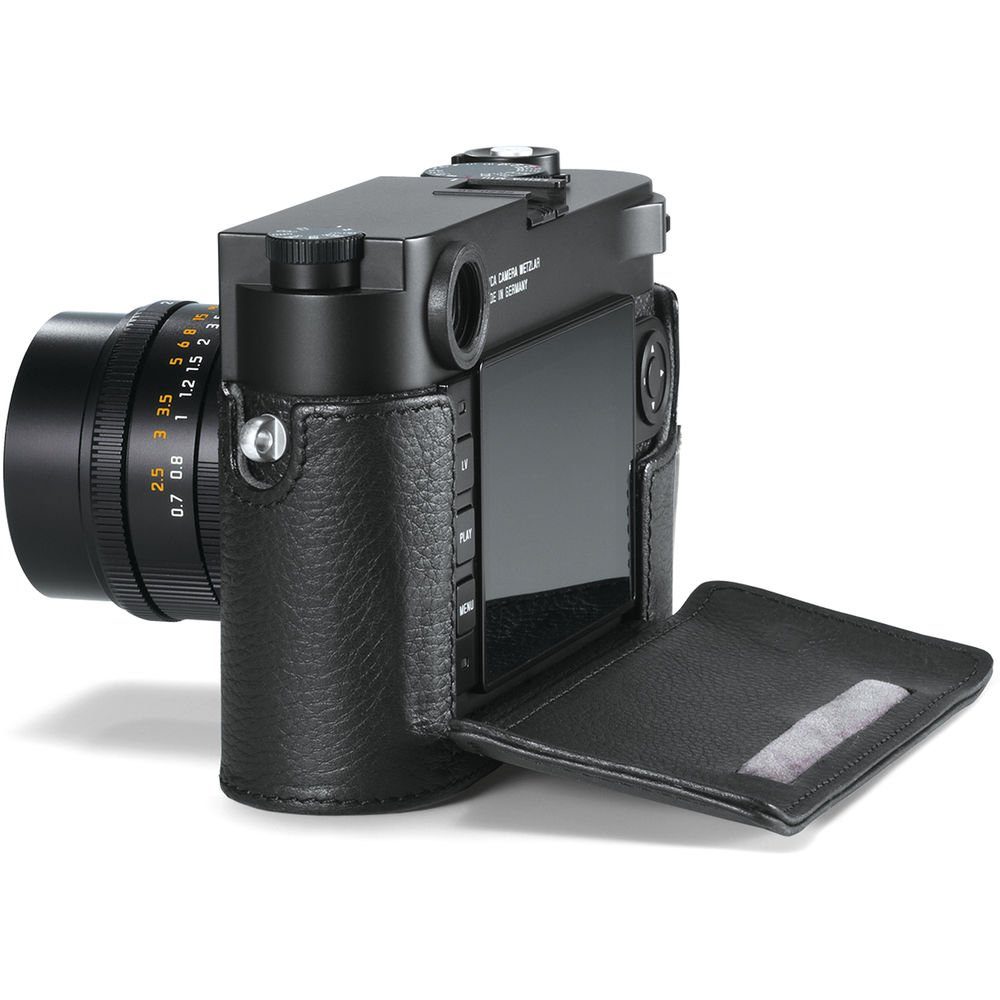 One of the reasons why Leicas are worth it is the whole film-like shooting experience. The Leica M10-D ditches the screen and this allos you do do the same without actually sacrificiing the screen.
This half case only covers the bottom of the camera and additionally hides the screen with a soft material that will not scratch it. It allows you to be free and simply focus on shooting rather than looking at the rear screen every few seconds.
If you just want a half-case simply remove the flap and it's seamless. The downside is of course that this blocks the bottom so you need to remove it for access to card and battery. Lastly this also adds a small grip on the front, while nothing beats the didicated grip, this does make the camera that much better to handle and shoot.
Not a necessity but one of the best Leica M10 accessories if you want to shoot with a unique experience and don't want an M10-D.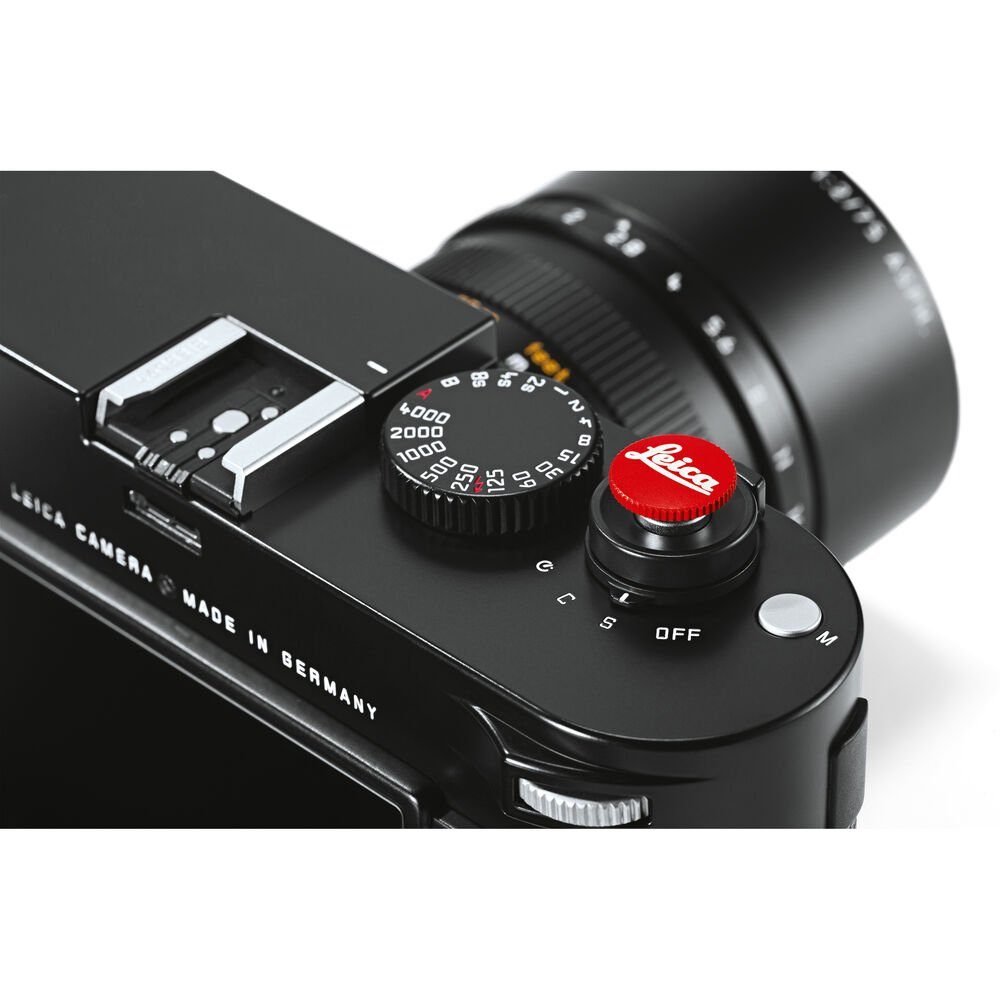 Every time you press the shutter release button you emit shake that can end up ruining your image if you are at slower shutter speeds. Not only does soft releases minimize repeated stress injury on your index finger, it also minimizes camera shake.
That is why the final recommendation for Leica M10 accessories if the humble soft release. It not only allows you to shoot at slower shutter speeds, it also allows you to add flair to the M10 without turning it into something posh. Consider the Leica logo one. That red soft release really pops with an otherwise black top area.
Best Leica M10 accessories: Conclusion
There you have it, a list of all the best Leica M10 accessories. If you want to upgrade what your camera can do, get yourself a Visoflex. But if you just want to make your camera better, the grip (with loop) and thumb rest are a must.
These 3 are really must-haves. If you want to shoot quick, you'll want the M10 holster and if you want a better grip and case combo that allows you to have a film-like experience, the half-case. Happy shooting!