Choosing a camera can be quite the headache. If you are wondering between the Leica SL2 vs Leica SL, you are in luck. In this article I will outline the critical differences and similarities so that you can make the right decision and get the prefer camera for you, let's dig in.
The Leica SL was introduced in 2015 with a premium build quality, two SD card slots, a weather-resistant body, and a unique viewfinder. The follow-up, the Leica SL2 was launched in November 2019, a four year difference. While this has brought many upgrades, the question is when it comes to Leica SL2 vs Leica SL which one is worth it? Let's find out.
Leica SL2 vs Leica SL: at a glance
Before getting into the details here is a table comparing the Leica SL2 vs Leica SL so that you have key features at a glance:
Leica SL2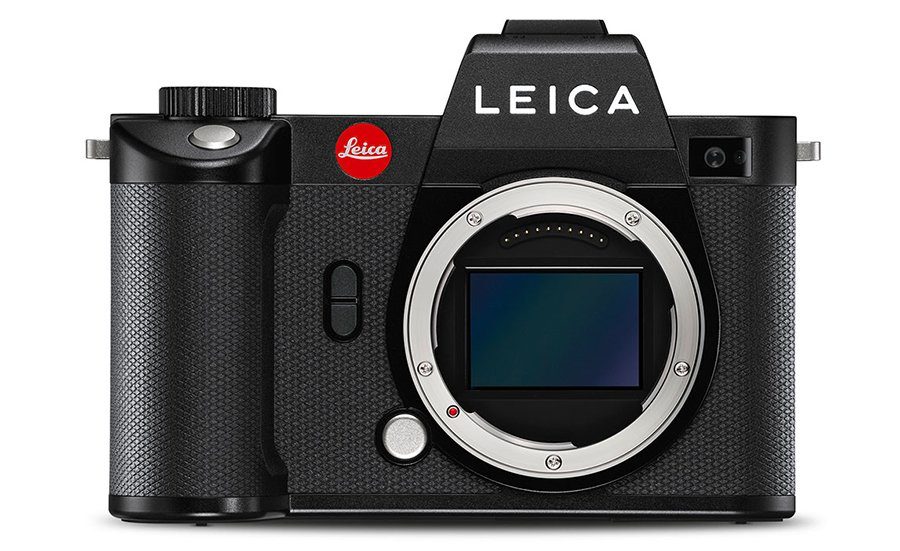 The upgraded SL2 has more megapixels, more fps and better ergonomics.
Leica SL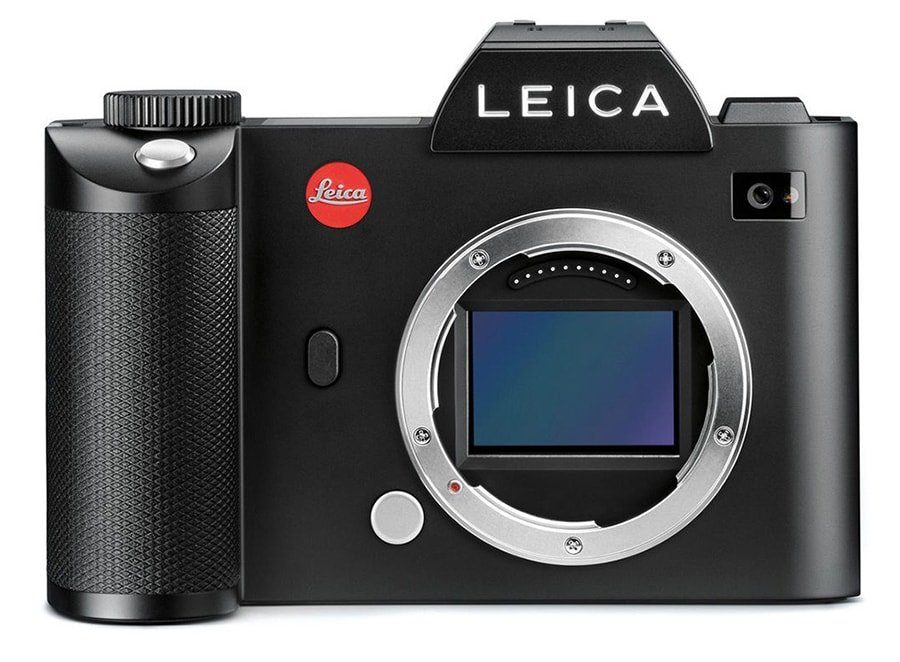 The original Leica SL's specs still hold up even years after they were released.
| Specifications | Leica SL2 | Leica CL |
| --- | --- | --- |
| Sensor Size | Full Frame | Full Frame |
| Megapixels | 47.3 | 24.96 |
| Mount/Lens | L mount (SL Lenses) | L mount (TL Lenses) |
| Stabilization | Sensor shift | None |
| Max ISO | 50,000 | 50,000 |
| FPS | 20 fps (raw) | 10 fps (raw) |
| Video | 4k | 4k |
| Body Type | SLR style | Rangefinder style |
| Weight | 1.84 lb / 835 g (Body Only) | 14.21 oz / 403 g (Body with Battery) |
Leica SL2 vs Leica CL specification comparison
What are the similarities?
Before getting into the differences between Leica SL2 vs Leica SL, here are the main differences
The bodies are essentially the same
If it ain't broken, don't fix it. While the SL2 is lighter than it's older brother the bodies are essentially the same. Leica didn't reinvent the wheel here. That being said the SL2's body is more streamlined and feels more comfortable to hold when compared to the SL's more boxy body.
Both still have the 2xSD Card slot
There's no secret that the SL cameras are made for work, so when you shoot you can have your images duplicated as a fail-safe on two SD cards. Why no CF cards? Because Leica wants continuity between their CL and SL cameras. Make sense!
Both are weather resistant
One of the best features from the original SL was it's ruggedness. There isn't much beyond that, even searching Leica's own site I couldn't find what that meant exactly. But for the SL2, we know that it has an IP rating of 54, which means it is protected against water from any angle and protected from limited dust ingress.
Both can do video
Unlike many other Leica cameras, both the original SL Typ 601 and the follow-up SL2 can record video up to 4k. The SL2 is 5k ready with an impending firmware update. But if you really want video, you'll want to hold on because there's a few major differences between the two.
Both have many features in common
Both cameras have the same "quality of life" features like included wi-fi, touchscreen and video capability.
Leica SL2 vs Leica SL: What are the differences?
As we have seen, there's a lot of similarities between both cameras, but what are the differences for Leica SL2 vs Leica SL? Let's find out…
The SL2 has double the megapixel count
There is not a lot of difference between 10 vs 12 megapixels but the gap between the two SL cameras is pretty darn big. The original was a 24 megapixel shooter while the follow up is 47 megapixels, about double the amount.
Let's make something clear: 24 megapixels is more than enough megapixels for anyone, but the 47 megapixels offer not only the possibility to print at a larger scale, it also allows you way more cropping power. You could potentially crop 3/4 of an SL2 file and still have a 12 megapixel file that can print nicely.
If you are an amateur, the SL is more than enough. But if you are a professional who prints, the added megapixel might be worth it for you.
And twice the fps
The SL2 tops the original in the fps department too. It can do 20 fps when the original can only do 11fps. Again just like the above this is more than enough for most people (it's 11 images per second, hard to miss, right?), but if you are a professional that might be worth it for you, especially sports and wedding photographers.
The Maestro engines
Both cameras are full frame, there's that going for both, and even if you overlook the megapixel count, the Leica SL2 also wins if compared with the processing engine of Leica SL. TheSL2 has an advanced image processor Maestro III, but the Leica SL has the previous Maestro II. The latest and greatest in terms of imaging technology by Leica offers noise reduction ability, color accuracy, and processing speed.
This is not only for making the images look good, while both cameras can go up to ISO50,000 the Maestro III will beat the II because of the improved noise reduction capabilities. If you like to shoot low light, the SL2 might be your choice.
The best viewfinder is now even better
The Leica SL was introduced in 2015 and it boasted one of the best EVFs at that time. Leica SL has a large electronic viewfinder of 0.66 inches with magnification and resolution of 0.88 x and 4.4 M dots. It was bright, beautiful and a joy to shoot with.
But the Leica SL2 ups the ante with a smaller magnification of 0.78x, but the refresh rate can go up to 120 Hz but the resolution is 5.76 M dots. If you pick up a SL2, it will spoil other viewfinders for you, it is that wonderful to shoot with. The image you see is simply stunning.
The SL2 is made with video in mind
The original Leica SL was one the first attempts by Leica to add video recording in 2015. It could record up to 4K/30p, including slow-motion ability up to 120fps. 
The Leica SL2 updates everything and can record 4K up to 60 fps and also have 5K mode that works up to 30p. This is done with a firmware upgrade. But that is not all there are 2 features that make the SL2 the obvious choice if you want to do video with your Leica.
First the SL2 has stabilization while the original has not. It offers silky smooth video while walking (vs the shaky cam of non stabilized video) and allows you to shoot at slower shutter speeds.
Second, the Leica SL2 offers a built-in microphone and headphone connection of 35mm type. These two features make the follow up a no-brainer for video.
Connectivity pros & cons
The SL2 has a USB C cable. If you use a phone or even a laptop that has been made in the last few years, chances are you can charge your SL2 with it! This makes it possible to ditch your battery charger, but it will be a slower charge. Not a problem if you just leave it overnight.
Both the cameras have wi-fi but the SL2 also has bluetooth option. But a huge missing feature is the SL's built-in GPS. This is a great feature for landscape photographers, and the lack of it on the SL2 means it has to take that information from your phone so you have to connect it with the Leica Fotos app to store location.
But you can't beat that SL price
One thing you can count on Leica (and the reason why they are worth it) is that their cameras last a long time not only in terms of durability but also technology. So even with all of the differences outlined above, the SL *is* a camera that is still worth it. And you can't beat it at less than half the price of a new SL2. Since it is discontinued, you can only get it used, but it's one heck of a camera.
The SL is a wonderful camera, it's just that the SL2 surpasses it in many ways, but that doesn't diminish from it's original greatness. So if you are on a budget, then the SL is the best choice.
Leica SL2 vs Leica SL: Which camera should you get?
Without a doubt if money is not an issue, the Leica SL2 is the better camera. Improved sensor and image technology (it has the latest Maestro engine), more fps, more megapixels, stabilization, improved ergonomics….it's simply a much better camera and the one to get. The only blemish would be that lack of internal GPS but that might only be of interest for landscape photographers.
For videographers the SL2 is an absolute no brainer with the 5k possibility, mic jack and stabilization. But if you want the budget option, you cannot go wrong with the original SL. Like I said, just because it was surpassed doesn't make it any less of an amazing camera.