A beautiful camera needs a beautiful bag to go along with it! If you have a Leica camera and searching for the best way to carry them here are the best 10 Leica camera bags so that you can carry yours in style.
Best Leica camera bags
The selection of best Leica bags has been made by looking at the practicality, usefulness and above all, design and style. Since Leica cameras and lenses are small cameras most of the bags on this list are on the small side with a few exceptions.
All of the best Leica camera bags on this list are padded so your camera is safe. They will all carry one M, T or CL body with a few lenses. We will first start with officially branded best Leica camera bags and move on to other makers.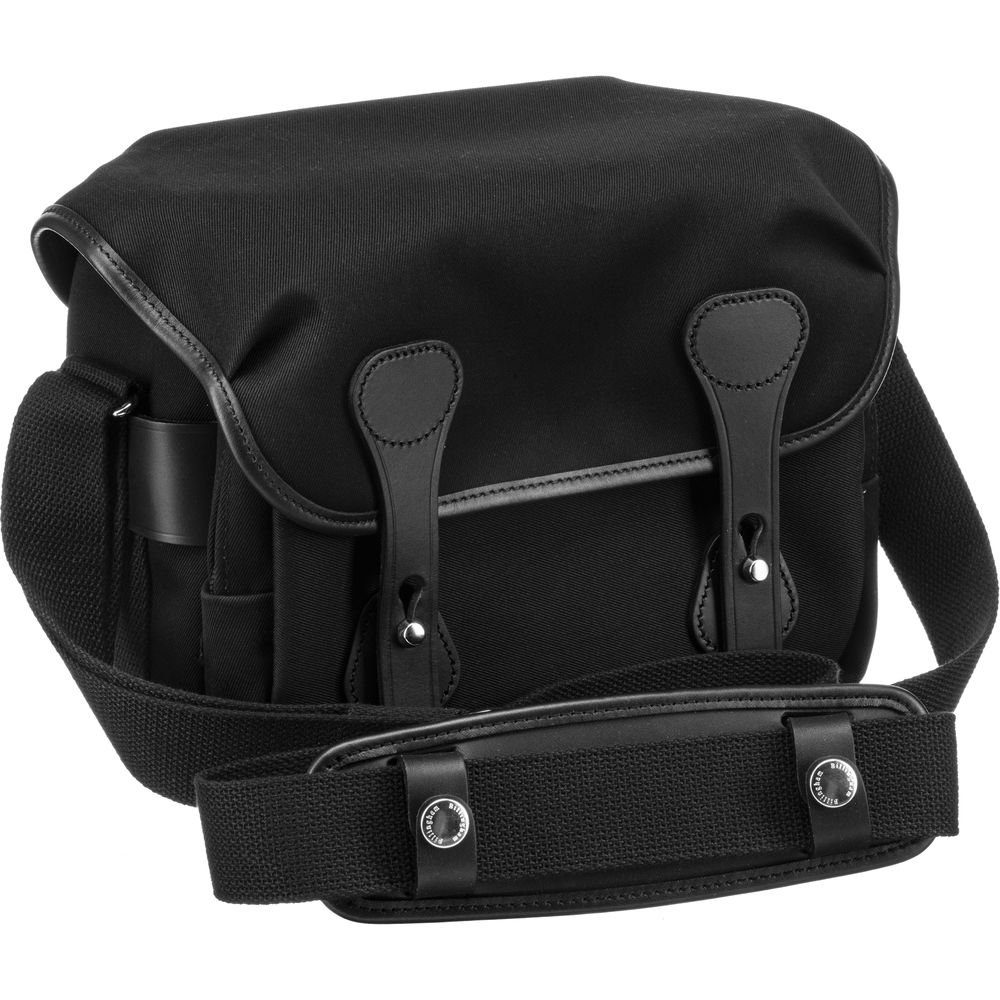 Billingham makes some of the most desirable camera bags on the planet. Photographers use them because of their quiet, yet premium style and also because they are useful for spur of the moment shooting.
Just like Leica, this bag is simple with the main compartment housing your Leica with a few lenses and a front pocket with space for memory cards and other accessories. You can have wither two M bodies with lens or one M and 3, plenty of space for any assignment or simply strolling down the streets. This Billingham bag is specially made for Leicas but doesn't carry the logo, so it's great to keep a low profile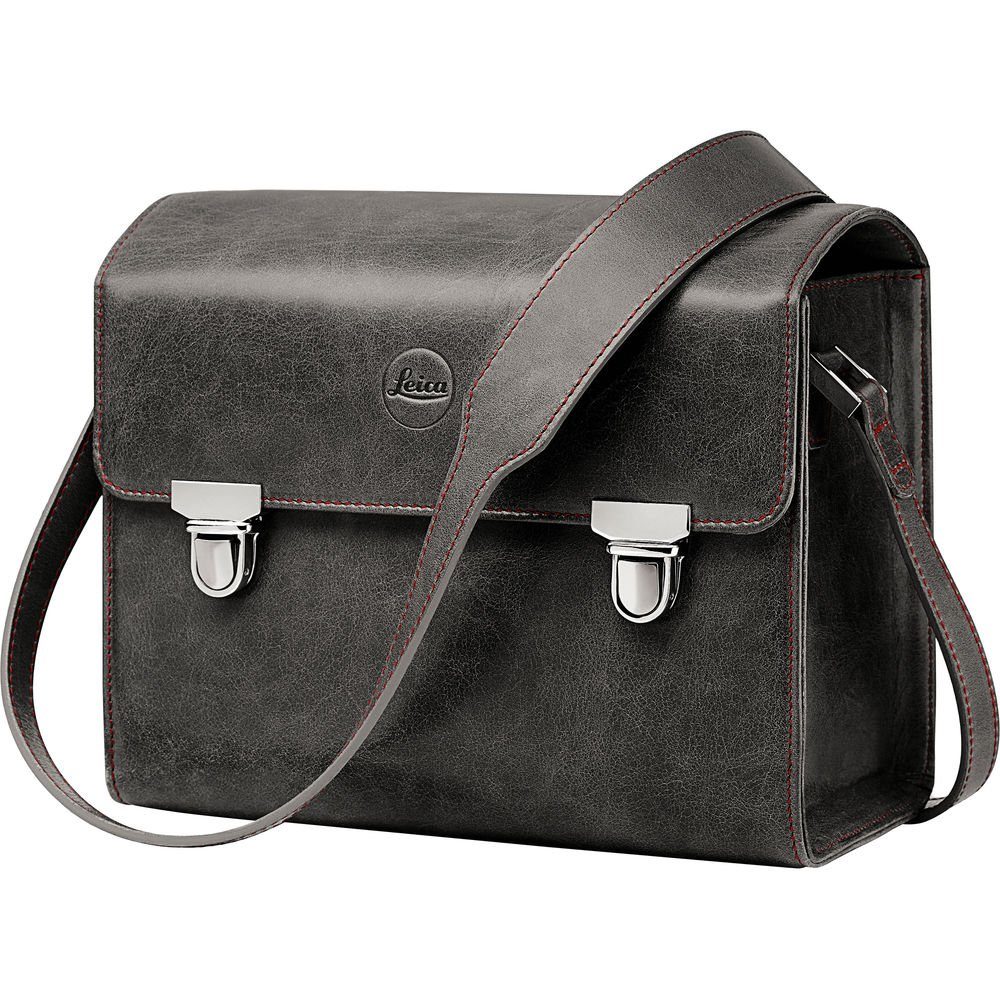 While leather and Nylon camera bags can shape-shift, this one made with high quality leather keeps it's for and has a beautiful vintage-yet-modern feel to it. Designed with Audi this is one of the few best Leica camera bags on this list with the Leica logo on the front.
The logo is not red and very subdued making it possible to have a Leica branded bag without attracting too much attention. There is only one main compartment making this one of the smallest and compact bags you can get. The bag is sown with a nice red that fits perfectly with the Leica sense of the design.
The bag can fit one M with a few lenses or two Ms with lenses attached. The padding also has space for your tablet so you can enjoy bringing it along with you.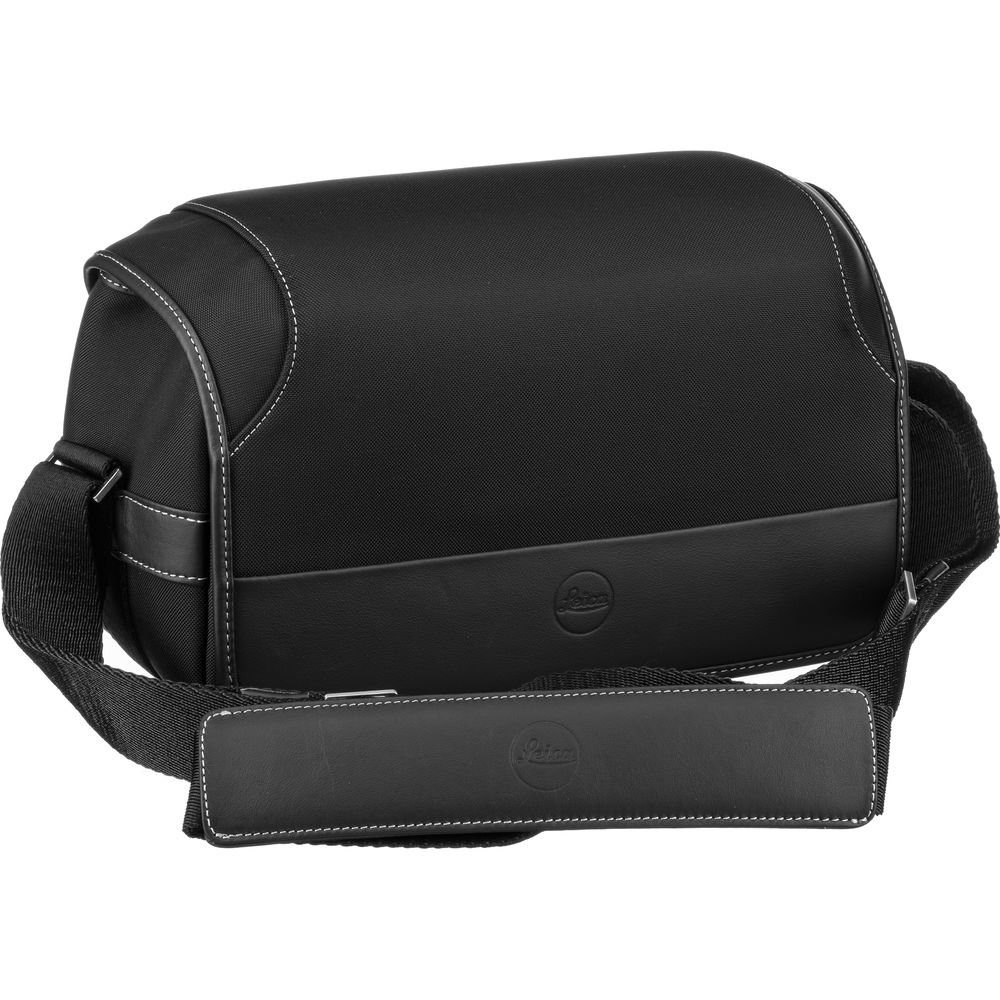 While the previous system case had this hard leather retro-yet-modern look to it, this one takes another approach and is sleeker and more modern. No front flap makes this best Leica camera bag tidy while still able to carry an M or two with lenses.
The Leica logo is present on the bag and strap but in a subtle way. The flap is easily pulled so that you can shoot quickly, so this is perfect for on the spot shooting.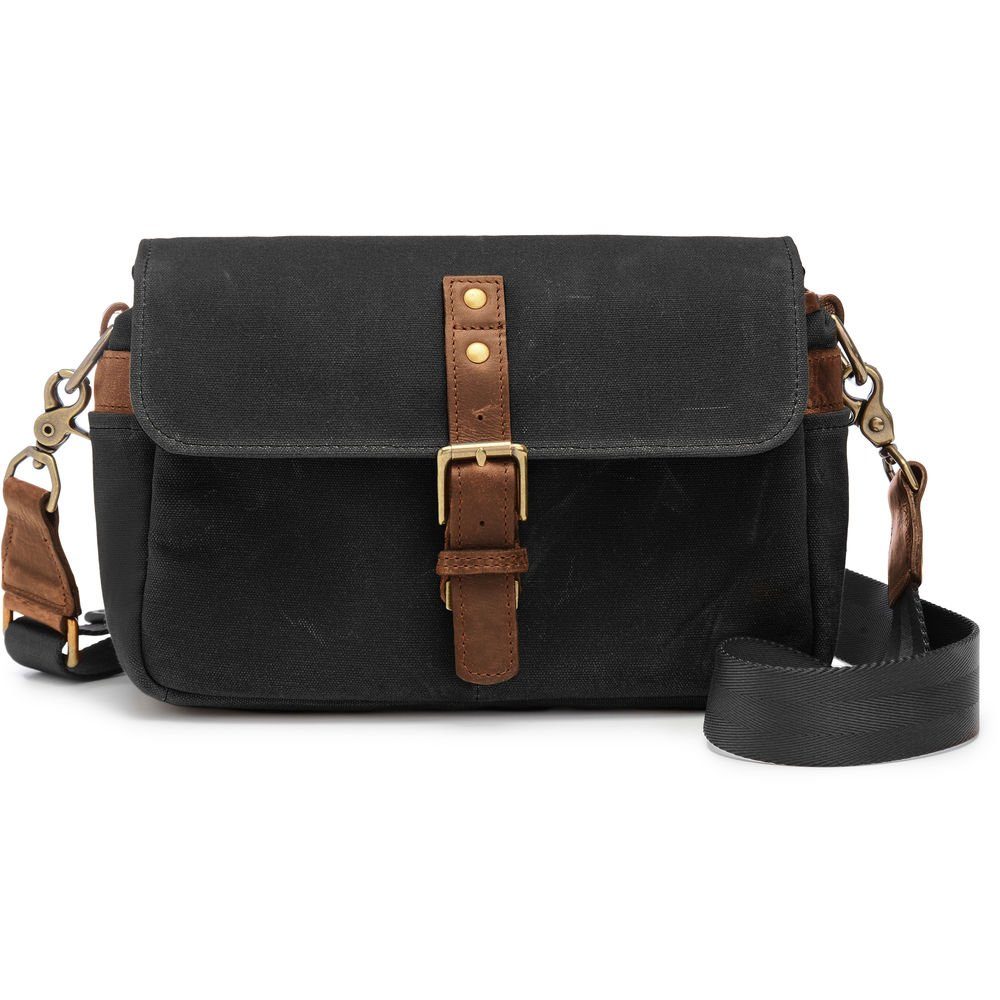 And now we are into other brands who make great camera bags perfect for Leicas. First off is this stunning canvas bag that will hold your Ms and lenses. Don't let the fabric fool you, your gear is well protected even from rain as this is water resistant fabric. It just doesn't look like it.
The canvas bag along with old brass accent give this stylish bag a retro yet modern look that can fit any style. Once you are finished shooting you can secure your cameras a secure strap. Since this is not a Leica camera bag, there is no Leica branding and no attention to you and your bag.
The strap is removable allowing this to become an insert for non-camera bags. You can just throw this in your regular bag and attach the straps when you just want to bring your camera.
There are a few pockets in front and in the back, so you can also bring your documents, wallet and even your phone as you shoot.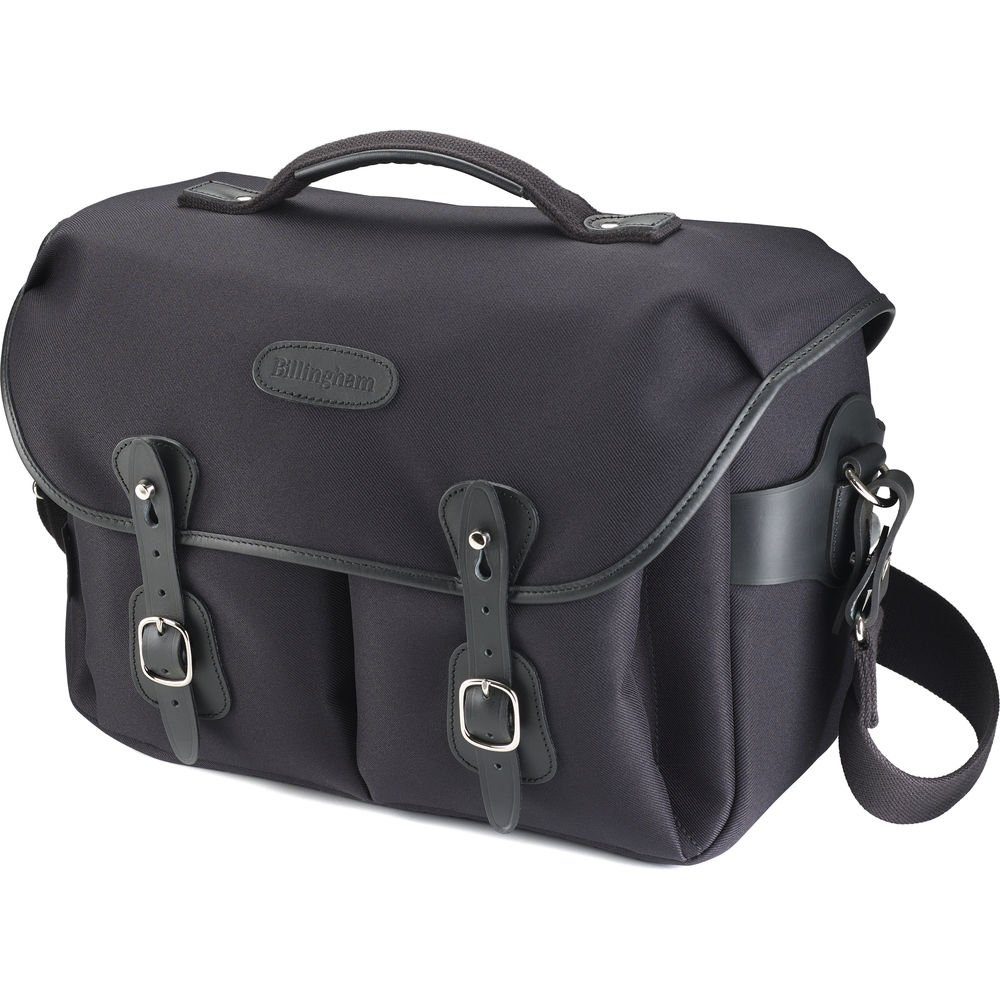 Mirror, mirror on the wall…How does one carry most of the Leica camera system in just one bag, even their laptop? Billingham Hadley One is the answer. Let's get something out of the way, this camera bag is BIG. So it is for those who want to have all of their Leica cameras and lenses at all times.
Two generous front pockets carry accessories while the main compartment secure your bodies and lenses. If you have long lenses the bag comes with removable inserts that secure your lenses individually.
There is ample space in the bag for your 13 inch laptop, so you can really have a mobile photography kit on your shoulder.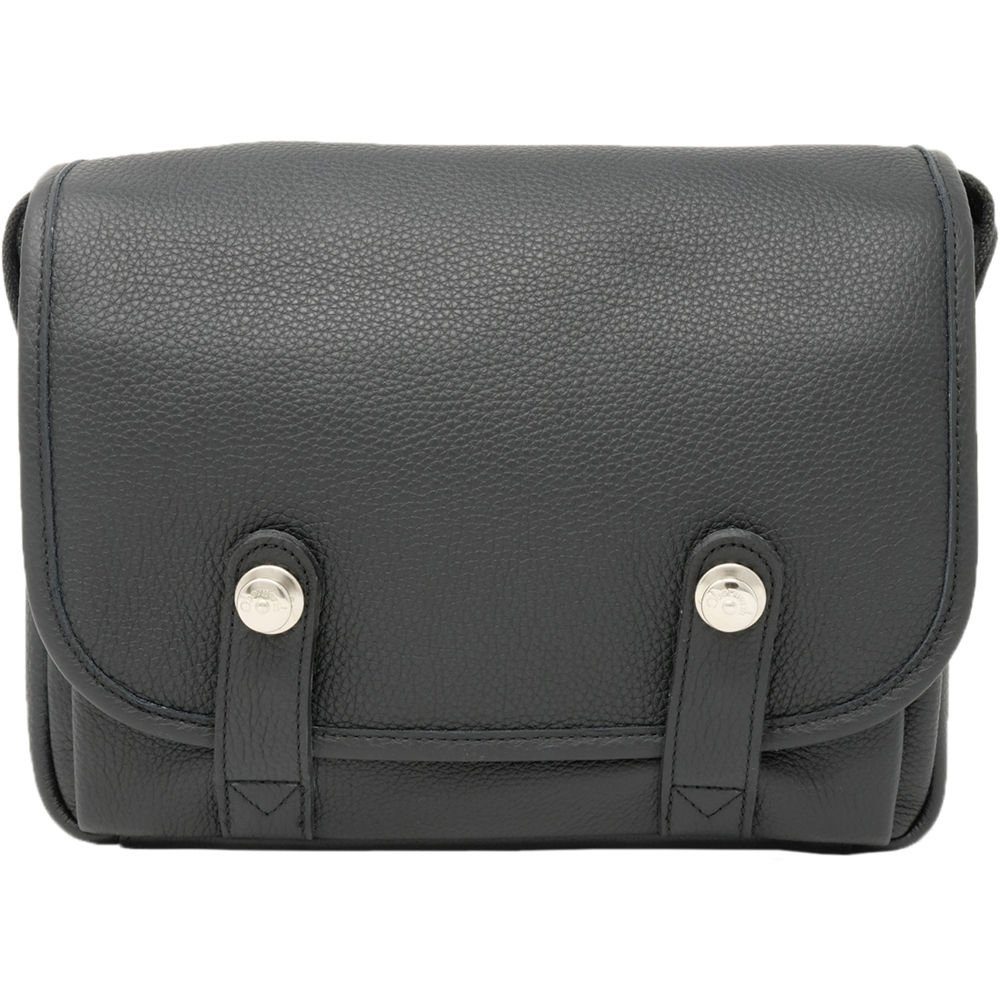 This stunning leather bag is one of the best Leica camera bags. It's non descript, sleek and useful. It's one of those bags that doesn't look like one so it is great if you want to be stealthy. Open it up and inside is a luxurious red that matches Leica's branding even tough this is not a licensed bag.
The main compartment is completely removable so you can remove it and use this as a normal bag and tuck away your gear, secured in the insert in another bag. The large front pocket is large enough to carry your 11 inch tablet, while the top flap on the inside has dedicated pockets for your memory cards.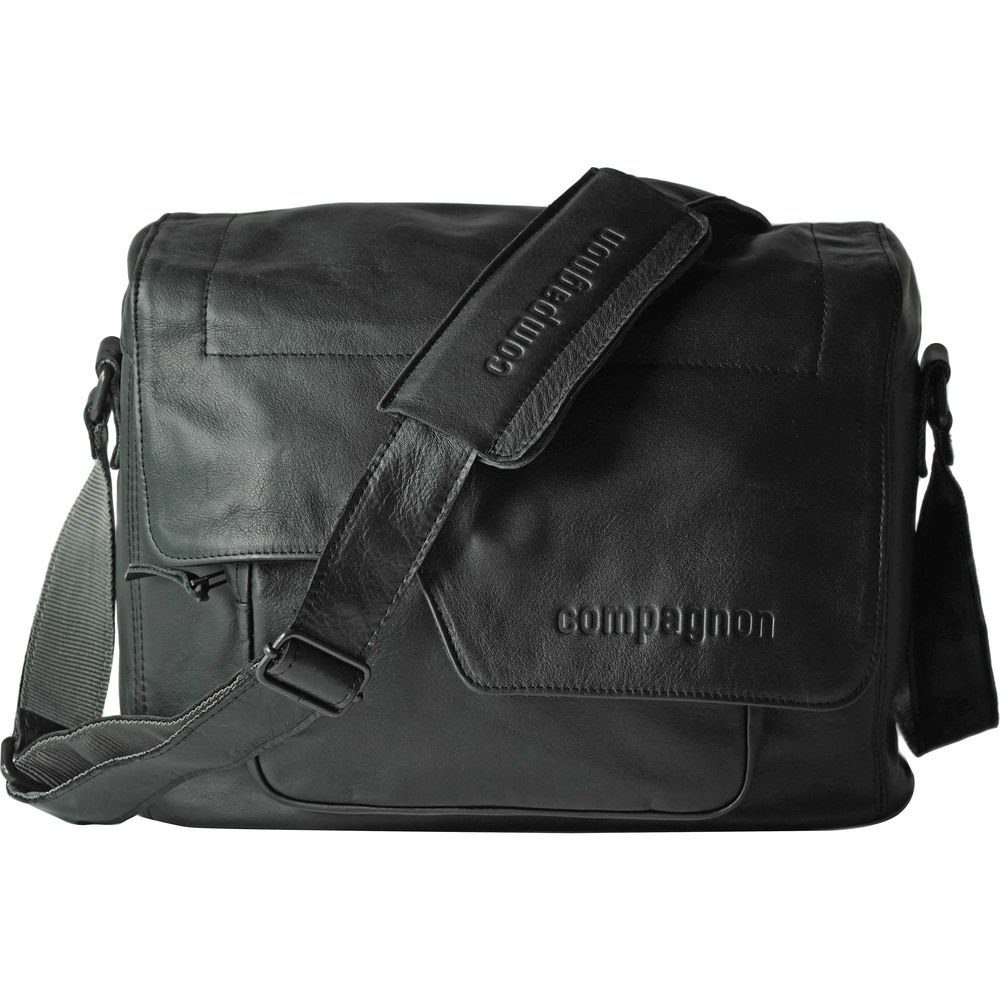 Messenger bags are one of the best form factors for camera bags. But these can be large and end up heavy. This one strikes a happy medium when it comes to size and is made of high quality leather.
The unique clasp makes it impossible for someone to lift the flap, but as the owner of the bag it is a simple pull away, making the opening system both secure and easy to lift. Speaking of security there is a hidden pocket in the front to tuck in your wallet or other valuables.
This bag comes in with two detachable small pockets that can be attached by velcro. These make your lens cap, SD card and other little items easy to carry and always organized. This bull leather camera bag is German-made so will be a great companion for your German-made camera.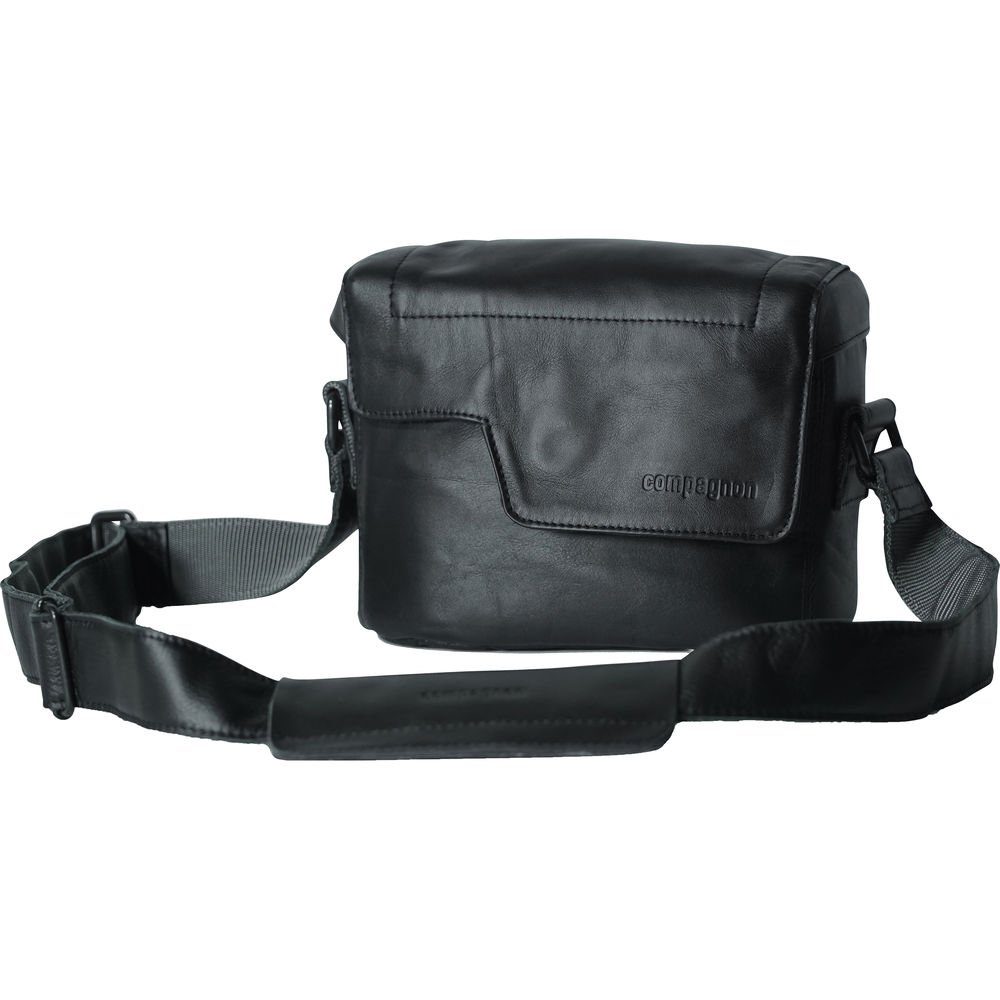 This is a smaller version of the above "Medium messenger". It has no space for a tablet or the added detachable mesh pockets but it wins in being smaller, so it is perfect to bring your Leica and a few lenses around, minimalism and stylishness at it's finest.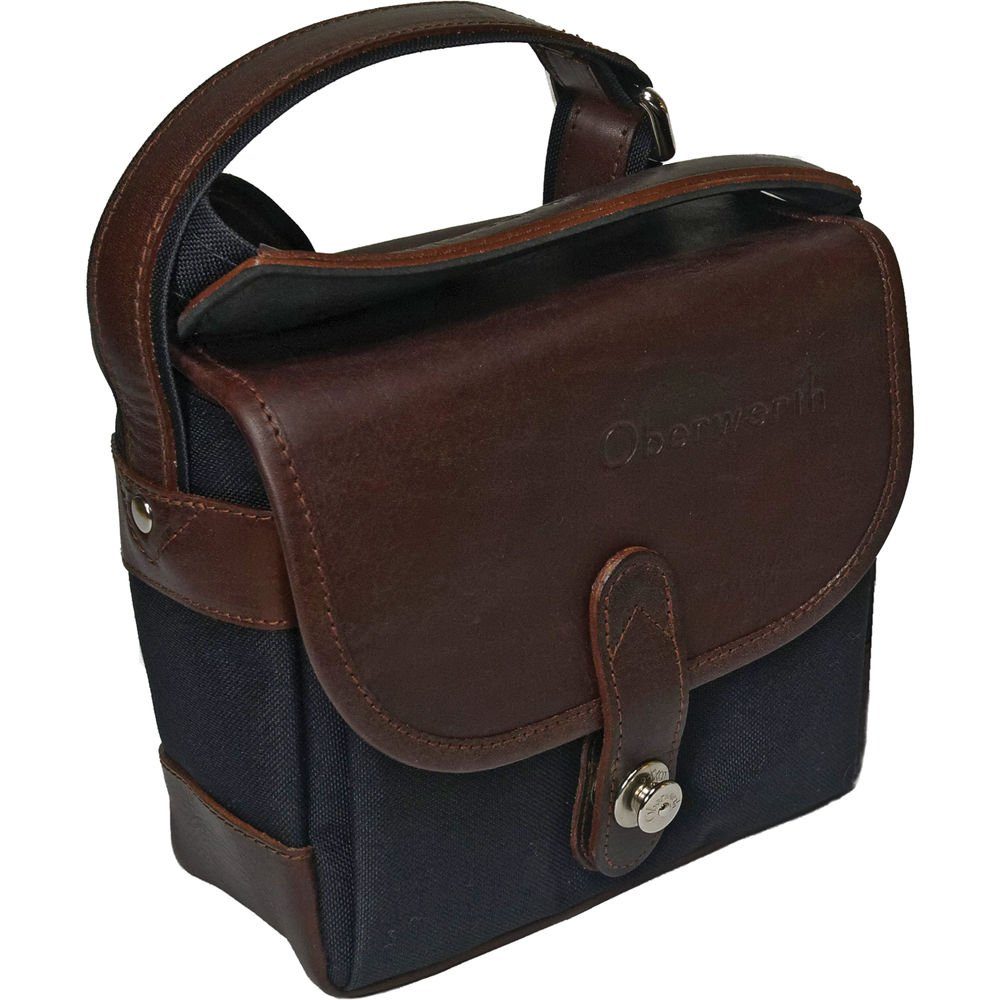 Most of the best Leica camera bags on this list have been either-or. They are either Nylon or Leather. This one gets both, it is a Nylon bag that has leather accents and it's quite a stunner. Unlike a canvas bag this keeps the overall bag shape and your Leica and lenses are protected from all sides.
The secure front snap lock makes it easy to grab your camera and shoot while confuses anyone who doesn't know how to open it. This is one of the more compact bags and a great choice for those looking for a small yet sturdy option.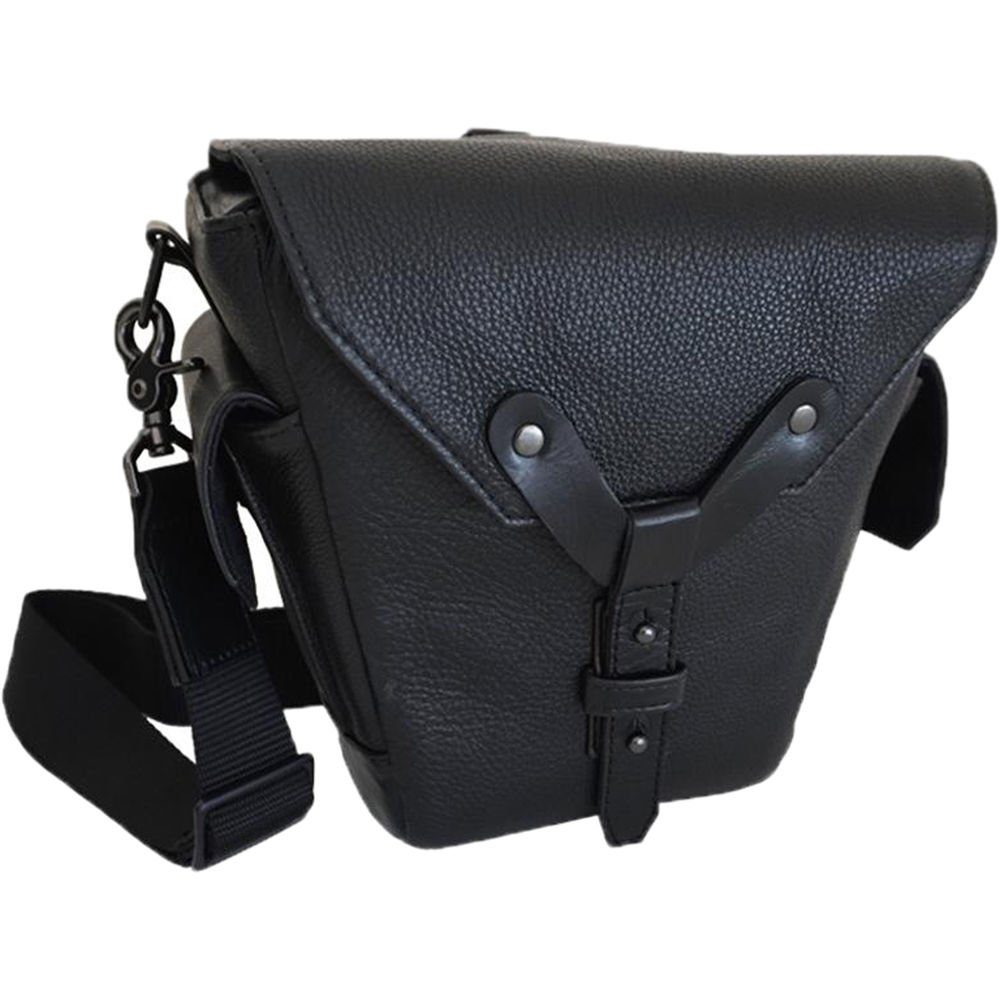 This is the most uniquely designed bag on all of this list. It has a stylish triangle shape and made in the U.S.A. Your gear is protected because inside the flap is also another flap so your cameras and lenses are protected even if someone lifts the outer flap.
Two side pockets can hold your phone and other accessories. If you do not want to hold your camera bag on your shoulder, you can remove the straps and put your belt and carry it around your waist. The only downside to this bag is the design, it is a love-it or hate-it look.
Best Leica camera bags: Conclusion
You cannot go wrong when Leica, one of the top camera manufacturers orders a bag from Billingham, one of the to camera bag manufacturers. That is why our top choice is the Leica Combination bag. Leica's own offerings are the Leather system bag for those looking for a classic look or the Nylon system bag for a modern look. If not, any of the third party bags above might fit the bill depending on the size you need and your own tastes.