Looking at the D-lux7? Here is the definitive Leica D-Lux 7 review with everything you need to know before you make a decision with sample images, specs and more.
Hi, my name is Sven the Leicaphile and this is my Leica D-lux 7 review.
1. What is the Leica D-Lux 7?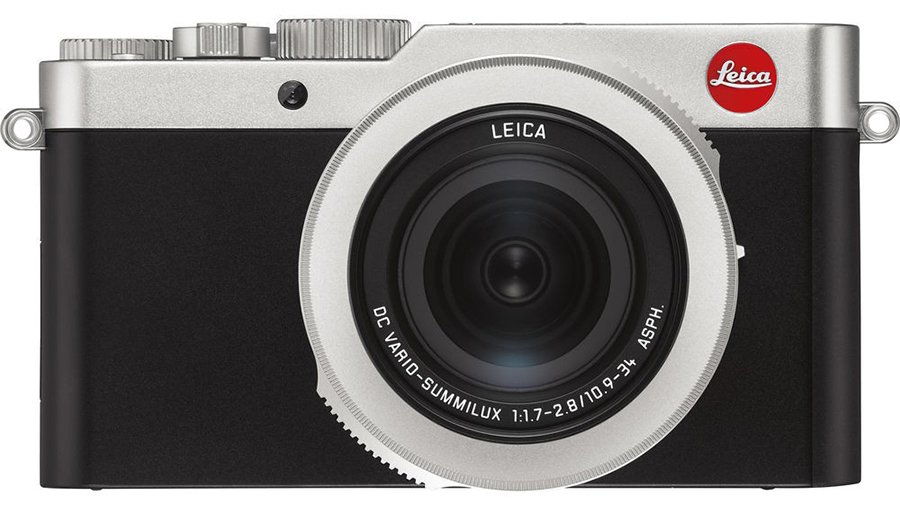 The Leica D-Lux 7 is a fixed lens premium compact digital camera by Leica. It is the follow up to the Leica D-lux typ 109. It is a partnership camera made by Panasonic based on Leica's standards and specifications. 
1.1. Specifications
Let's kick off our Leica D-lux 7 review with the boring stuff, the specifications. Here's the major points you need to know before heading in the Leica D-lux 7 review proper.
Name
Value
Camera name
Leica D-lux 7
Sensor size
4/3
Megapixels
17
Lens type
Fixed
Lens (35mm equivalent)
24-75mm
Max aperture
1.7-2.8
Max ISO
 25,600
FPS
11
Memory Card
SDXC Slot
Wireless
Wifi & Bluetooth
Dimensions
4.6 x 2.6 x 2.5 inches
Weight
0.26 lb / 403 g
Positives
✔️ Amazing zoom range
✔️ Compact
✔️ Great for most situations
✔️ Bokeh
✔️ Great price
Negatives
🛑 Fixed lens
🛑 Doesn't feel premium
Where to get

Check For Best Price
1.2. Is the Leica D-Lux 7 worth it?
The Leica D-lux 7 is absolutely worth it. It is a steal in terms of Leicas and cameras in general because you get a lot of camera for that price. To give you an idea the price of the lens alone on a 4/3 mount is about the price of the camera. 
[1]
The only "issue" with it, is just the purist perspective that won't accept this as a Leica. It is their loss as this is one of the best cameras you can get your hands on.
1.3. What is it good for?
Let's start our Leica D-lux 7 review by asking what you would use it for. The D7 is truly a jack of all trades, it is hard to find something it cannot do. Why? Because of the combination of very versatile lens and large sensor. 
Street Photography
The camera is great for street photography as the lens starts at 24mm. 28mm and 35mm is the favorite focal length of many street photographers and this camera has it covered. Plus the lens speed is great for when the light starts dropping at night. More in Leica D-lux 7 street photography review.
Travel photography
It is hard to find more perfect travel photography camera then the D-Lux 7 as it has everything covered. You want a sweeping vista? Covered. Telephoto portrait with Bokeh? Covered.
All of this in a pretty light package. Even having an equivalent lens on a 4/3 body is bulkier then this compact camera. If you are reading this Leica D-lux 7 review to figure out if it is a good travel camera, it is pretty much the only one you need! More in Leica D-lux 7 travel photography review.
Landscape photography
Being light, large sensor with a 24mm, this camera makes for a great, light landscape photography kit. Up to a point because the smaller then full frame sensor cannot go where these cameras can go in terms of ISO but it hold it's own very well. More in More in Leica D-lux 7 landscape photography review.
Portrait photography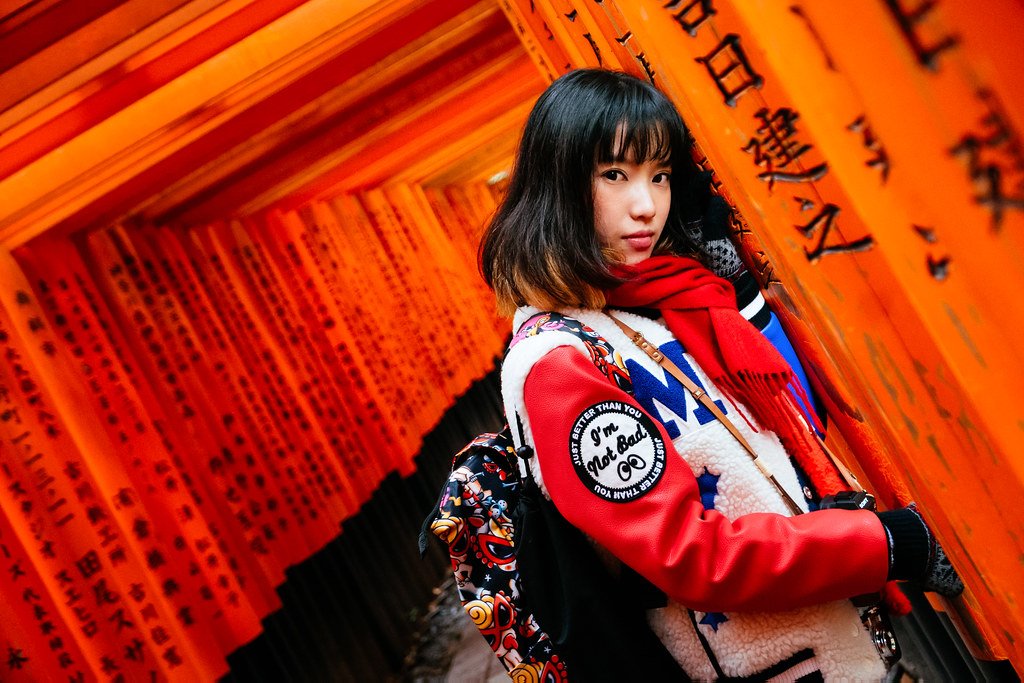 The lens goes from 24mm all the way up to 75mm. This is one of the most favored focal lengths by portrait photographers because it makes a very attractive effect for portraits but not too much. Not only that the aperture is f2.8 at 75mm, and since there is a large sensor, it creates some really nice Bokeh. More in Leica D-lux 7 portrait photography review.
This cannot match larger sensors with even faster lenses, but you'd be hard press to find something that compact capable of doing so much!
Macro photography
The D-lux 7 has one of the best macro lenses built right in. Simply put the switch on macro and you have access to a fast zoom macro lens. Since there is stabilization this helps keeping your hand steady for that sharp shot. It is one of the best Leicas you can get for macros, more on this here.
Video
Leicas aren't that great at doing videos, this is the exception. Couple 4k capability, a really versatile zoom focal length range, stabilization and you have one small digital camera with really great video output for anyone from vloggers to videophiles.
[2]
So far in this Leica D-lux 7 review there is one thing clear: It does a lot of things well, let's look at the pros and cons.
1.4. Leica D-Lux 7 positives
✔️ Compact size, DSLR level images
✔️ Great external controls
✔️ Integrated viewfinder
✔️ Aperture ring
✔️ Shutter speed ring
✔️ Bright, sharp touchscreen
✔️ Macro is excellent
✔️ Stabilization really helps
✔️ Great Bokeh at telephoto end
✔️ Fast lens yet compact
✔️ One of the best deals in terms of Leica
✔️ Or any camera for that matter. That zoom by itself is often in the thousands
✔️ Rangefinder-like operation
✔️ Dedicated button for wireless connection
-✔️The overall package is unbeatable: Large sensor, fast zoom, stabilization, etc
[4]
1.5. Leica D-lux 7 negatives
🛑 The little flash is one extra thing to carry
🛑 No flip screen
🛑 Doesn't feel premium
🛑 No grip
1.6. How about the D-lux typ 109?
If you are looking at the previous Leica D-Lux 109 vs the D-lux 7, here's the main differences:
The sensor is upgraded from 12 to 17 megapixels
There's a bunch of monochrome modes with all kinds of color filters
There's bluetooth and USB charging
You can extract JPGs from 4k videos
The biggest difference is mostly the 4k recording that you can then use for securing the exact moment you want and other fancy things like focusing after the fact.
[20]
The most important aspects however are the same, like the fast 24-75mm f1.7-2.8 lens and 4/3 sensor. If you don't care about too fancy features, the older D-lux Typ 109 is a solid choice.
1.7. Leica D-Lux 7 Panasonic equivalent
The Leica D-lux 7 Panasonic equivalent is the Panasonic LX100 II. The partnership between Leica and Panasonic means that Panasonic creates the camera on the specifications and standards by Leica and both companies have the right to sell their own version.
[3]
The biggest differences are cosmetic, with the Leica having a signature grey version, and the front being flat vs the LX100 II. The companion app is of course difference as the Leica version uses the Leica Fotos app. Click here to check for best price.
2. Leica D-Lux 7 review: Camera body
Let's start out Leica D-lux 7 review by talking about the body. The overall design is rangefinder like with the viewfinder being on the top left corner. What that does is allow you to shoot with one eye in the electronic viewfinder with the other eye scanning the scene for your next shot.
[5]
It is pretty light at 349 g. Cameras, even 4/3 cameras with equivalent lenses are pretty heavy so you can comfortably spend the whole day with it without begging to be relieved. The only gripe with this camera is that it is made of plastic.
[19]
Yes it is beautifully made and nice to look at but it just doesn't feel premium like other Leicas. For better or for worse the front is also barren with no grip, which is extra. Besides those two things, this is a great camera that fits in any small bag and feels great in the hands.
[6]
It is light enough to work with just one hand and great to use. It's just one of those cameras you dismiss until you see the images that it makes. In the box the camera comes with a normal lens cap, you will want to get the auto-lens cap that has space for the lens to go in and out without having to deal with this.
While this comes in a black version, perks of being Leica, there is one version with a grey top that mimics the iconic Leicas of old. The back has a very nice little area on the top right that you can use as a thumb rest.
There is no screw on the shutter release so no soft release possible but the button does stick out pretty well so there's no need for one.
[7]
2.1 Controls
Let's move on our Leica D-lux 7 review with the controls. There is much to love about them, they offer everything you need without having to go in  menus. The lens itself has the different aspect ratios on top and the focus selector on the side. These are nice to have but the main draw here is the aperture that can be changed right on the lens.
[8]
Twist it and you change your aperture. If you select an aperture and zoom in, the camera will force it out of the aperture. So if you put it at f1.7 and zoom in completely, it will force the aperture to f2.8 because it is the maximum aperture for that focal length.
There is a nice shutter speed dial on top with a lock so that you don't change your settings by accident while in the bag. There's a big EV dial that one wishes was simply an ISO dial. You will have to push up on the directional pad for that.
[9]
2.2 The LCD Screen & viewfinder
Next in our Leica D-lux 7 review let's look at the LCD and EVF. A hallmark of the design is the "flat" back. Yes there is buttons but everything is pretty much flat making the display really pop out when it is turned on. It is beautiful, bright and high resolution. Unlike the previous generation this has a touchscreen.
[10]
You can use it to view images larger, touch to focus, settings, etc. This is not a flip screen, but you can always use your phone as an external viewfinder.
There is a 2.76m-dot electronic viewfinder included. It's bright and nice to look at, what else?
[11]
2.3 The flash
This camera continues the trend of pushing the flash out of the camera body in order to cram other stuff in there. It is an understandable move as the flash is rarely used unless it's part of your style. Unlike others however this comes with the cutest little flash that you can attach that is as powerful as a built-in one.
This makes it one more thing to carry around, but it can easely slip in the pocket or if you have the official case, you can attach it to your strap. In practice however, there's rarely any situation that f1.7 and ISO3200 won't solve.
2.4. Battery life
The CIPA (Camera & Imaging Products Association) has established rules that camera manufacturers follow when they test their camera's battery life. According to these CIPA tests, the Leica D-Lux 7 has a battery life of 340 shots per charge.
[13]
The battery performance decreases if you use the built-in viewfinder, but it will increase if you use the eco-friendly mode that cuts the LCD's refresh rate. In practice the battery lasts quite a while. CIPA standards require shooting half with flash and half without flash so you can see the actula number of shots is more than the rating.
3. Lens and image quality
Let's look at the meat and potatoes of our Leica D-lux 7 review. Probably the most stunning part of the D7 is the Leica DC Vario-Summilux lens. Check out this comparison:
You can see how incredible this little digital camera is when you realize the kind of glass it is rocking, the comparable lens above is maximum 2.8 aperture, the D7 starts at 1.7, hence the Summilux name.
[14]
From 24mm to 75mm you have covered pretty much everything you could ever want in a zoom, the f1.7 to f2.8 makes it a top of the line zoom, and once you consider the size, it is seriously mind blowing on a 43 sensor. Here are the apertures for each focal length:
Focal length (eq.)
24mm
28mm
35mm
50mm
70mm
75mm
Max. aperture
f/1.7
f/2.1
f/2.3
f/2.7
f/2.8
f/2.8
Min. aperture
f/16 at all focal lengths
This is not a crappy lens either, all of the zoom range is really sharp and the telephoto end provides some very pleasing Bokeh. This is one of the smallest cameras you can get that can blur the background that well.
3.1. Leica D-Lux 7 Image Samples
All of the images on this Leica D-lux 7 review have been shot with the D-lux 7, here's a few more image samples: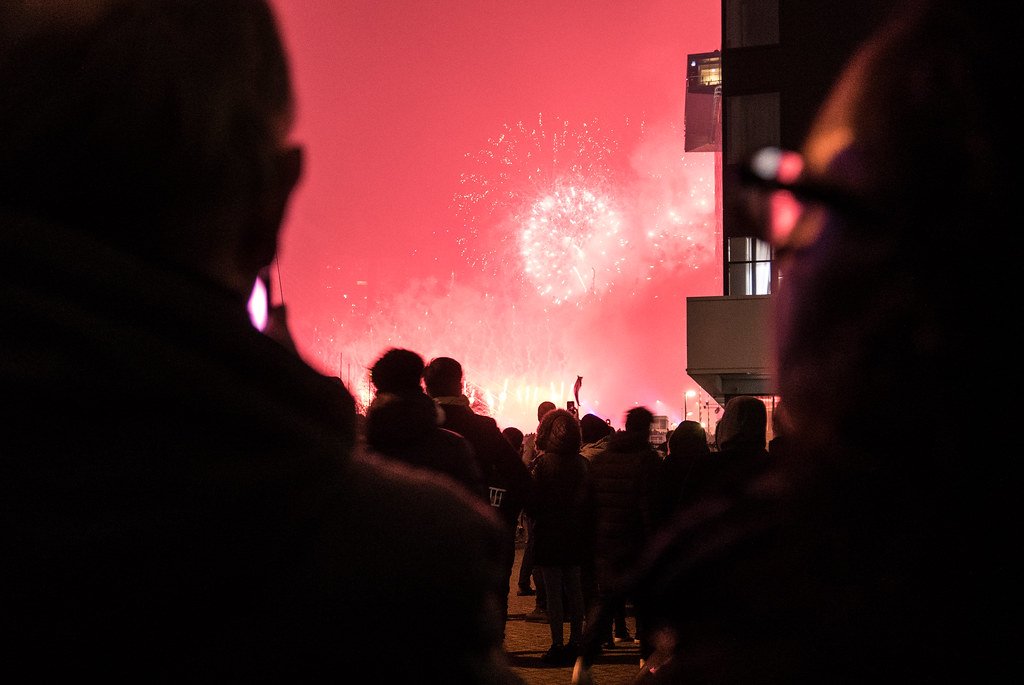 [15]
[16]
[17]
[22]
[23]
[26]
3.2 Low light performance
The sensor on the camera is smaller than APSC but there is a catch. While mu43 is smaller then APSC, manufacturers like Panasonic have spent years perfecting it in order to make the cleanest images possible.
[24]
[25]
You can go up to ISO 6400 like an APSC and still have a relatively clean image. Above and the grain starts getting very noticeable. If you are reading this Leica D-lux 7 review to figure out if it can shoot well in low light, it really can.
3.3. Macro
One of the best features of the D-lux series are the macro modes. This is in fact one of the only macro cameras you can ever need because it is a zoom macro, coupled that with stabilization and it makes some pretty nice, Bokeh filled images of the insect world. More about macro here.
3.4. 4k Effects
This is the single, largest feature upgrade over the older Typ 109. If you are an experience photographer you can skip this part of the Leica D-lux 7 review. Photographer's simply won't care about this feature but if you want a camera that is truly top of the line in terms of technology, this is it. What this camera can do is shoot very high resolution video, and then allows you to extract stills from it with a few features:
– 4k photo Bulk Saving: Saves 5 seconds worth of video into single images
– Post Focus: Select your point of focus after shooting the image
– Focus Stacking: Combine images so that you have more depth of field
– Sequence Composition: Makes a composite of up to 5 images into 1 image in camera, if your subject moves
– Light Composition: Makes a composite of up to 5 images into 1 image in camera, if your subject is gets brighter
– Auto Marking: Camera automatically selects what it thinks are the best shots
4. Video capabilities & More
This is one of the rare Leicas that does absolutely excellent video. It can record crystal clear video, and if you consider the lens range you have yourself quite the small videography kit.
Not only that it is stabilized video so even while walking you will have silky smooth footage. There is no mic in input however, you will have to use an external recorder on the hotshoe if you need it.
5. Wi-Fi and other extras
Let's now look at the extras in our Leica D-lux 7 review. Being a modern camera this has WI-FI for remote control shooting and transfer, but one thing to note here is the inclusion of low energy bluetooth. If you like to transfer your images this is great because this allows the camera to be constantly connected and not burn either of your batteries.
Most modern smartphones have LE Bluetooth, if they don't regular bluetooth is supported so that your phone is free to connect to the internet trough WIFI. You can even turn on and off your camera with your phone so you are always ready when the moment strikes.
Another interesting feature of the D-lux 7 is clear retouch. This is essentially a Photoshop-like tool that allows you to remove any unwanted items ruining your shots. Simply draw a line and it will remove it. 
6. Accessories
There are two must get accessories. The first is the auto lens cap. The cap that comes with this in the box can be removed but you have to remember to put it back and not lose it, like a DSLR lens cap.
The auto lens cap sits on the camera itself and is never removed, when you turn on the camera the lens is pushed out and the cap breaks apart in the middle to let it out. Close the lens and everything comes back to form a lens cap. This is very useful because it lets you forget about the cap completely.
The second must have accessory is the grip. In the Panasonic version this has a nice grip that Leica omits in their version. Get the grip, it turns this into a much better camera. Check out more Leica D-lux 7 accessories.
7. Alternatives
There are plenty of alternatives to the Leica D-Lux 7 but nothing that quite matches the fast zoom and large sensor, you either have to settle with a larger sensor without the nice zoom, or a nice zoom with smaller sensor.
The most direct alternative would be the Panasonic LX100 II version or the older Leica Typ 109. Check out the list of Leica D-Lux 7 alternatives for more.
8. Frequently asked question
As a final part of this Leica D-lux 7 review, here's a few questions and answers.
8.1. Where is the Leica D-lux 7 made?
The Leica D-Lux 7 is made in Japan. On the bottom of the camera is a sticker saying "Made in China". This has no bearing about the quality of the camera. It has to do with standards and not the factory where it is made, as one of the highest quality phones (iPhone) is made in China.
8.2. Does the Leica D-lux 7have image stabilization?
Yes the camera has image stabilization. For photographers that means you can hold the camera steady below 1/30th of a second while video enthusiasts will have access to silky smooth videos while walking.
[21]
8.3. Is the Leica D-lux 7 fullframe?
No it is not fullframe, it is 4/3 sensor or about half of a full frame sensor. It is small enough to have such a compact body but large enough to be able to do Bokeh.
8.4. How do I connect my Leica D-Lux 7 to my phone?
You will need the Leica Fotos app and set up the connection first. Make sure your wireless connections are on in you phone and then Go to [Setup] > [Wi-Fi] > [Wi-Fi Function] > [New Connection] for wifi and follow the instructions there. For bluetooth go to [Setup] > [Bluetooth] > [Bluetooth] > [SET] > [Pairing]
8.5. What is the Filter size?
The filter size is 43mm. No extra accessories needed the front of the lens is threaded.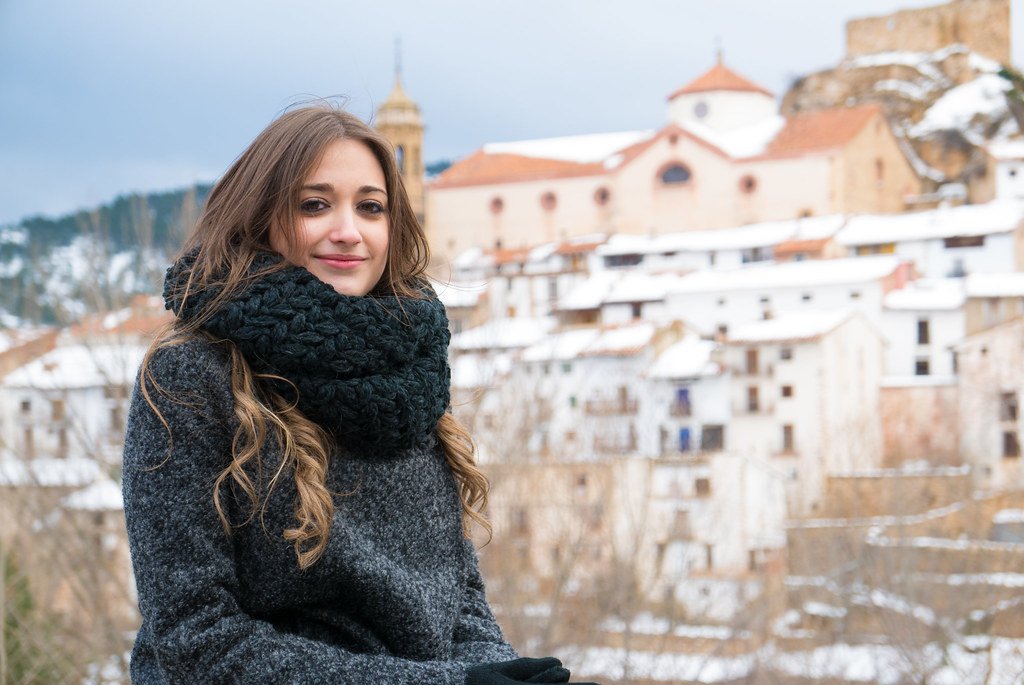 Conclusion
I hope you have enjoyed my Leica D-lux 7 review. It is by far one of the best Leicas and compact cameras in general that you can get. It is not a pure Leica, but who cares, once you start seing all of the stunning portraits and images this makes, it has some serious mojo and that is all that matter. Click here to do a price check,