Leica or Fuji? The main difference between the Leica Q2 vs Fuji x100v is that one is a full-frame 28mm f1.7 fixed lens while the other is an APSC sensor with 35mm f2 lens. There's way more to this even if the x100 line is one of the most interesting Q2 alternatives.
Both share a rangefinder type body, fixed fast lens. But which one is the best? When choosing a camera you have to look at several factors in order not to make a mistake.
In this article we will look at what makes on camera better than the other and make the decision clear. Let's dig right in.
Leica Q2 vs Fuji x100v: At a glance
Name
Camera 1
Camera 2
Camera name
Leica Q2
Fuji x100v
Sensor size
Full Frame
APSC
Megapixels
47.3
26.1
Lens type
Fixed
Fixed
Lens (35mm equivalent)
28mm
35mm
Aperture
1.7
2
Max ISO
50,000
12,800 (Ext 51,200)
FPS
10
11
Memory Card
SDXC Slot
SDXC Slot
Wireless
Wifi & Bluetooth
Wifi & Bluetooth
Dimensions
5.1 x 3.1 x 3.6 inches
5.04 x 2.94 x 2.1 inches
Weight
1.58 lb / 718 g
1.05 lb / 478 g
Positives
+ Compact
+ Full frame
+ Rangefinder style
+ Fast lens

+ Fixed, fast lens
+ Hybrid viewfinder
+ Extendable lens
+ Rangefinder feels
+ Smaller
+ Cheaper then Q2
Negatives
– Fixed lens
– Pricier then A7RIV

– APSC sensor
Where to get

Check For Best Price

Check For Best Price
Both cameras are pretty comparable both in terms of size and how they generally operate as both are in the same camera class. Let's look at what makes them similar first and then what makes them unique.
Leica Q2 vs Fuji x100v: What are the similarities?
Leica Q2 and Fuji X100V have many features that allow you to take your photography to the next level. The following are some of the similarities between Leica Q2 and Fuji X100V.
1. Both have the fixed lens compact camera form factor
Both the Leica Q2 and the Fuji x100v are the same category of cameras: Fixed lens compact cameras. The advantage of this form factor is that you have no extra lenses to worry about carrying and the sensor and processor can be tailored specifically to one specific lens only.
Moreover these cameras are lighter than their interchangeable lens counterparts, making them powerful cameras for such a compact form factor.
2. Both have weather sealing
Both camera can withstand the elements because both are weather sealed.
3. Both can record high resolution video
Both cameras can record up to 4k video at 30 fps
4. Both are dial driven
There's cameras that are menu driven, both the Leica Q2 vs Fuji x100v have the same dial-approach to cameras. Both have a shutter speed dial on top of the camera to change the shutter speed, and you can change your aperture directly on the lens. There's dials and such to change the ISO.
So if you are looking for a rangefinder style of shooting between the Leica Q2 vs Fuji x100v, both cameras share the same philosophy to have everything you need to control your image right at your fingertips.
5. They have modern features
Both the Leica Q2 vs Fuji x100v have touchscreen screens and both are equipped with Wifi and bluetooth so you can connect to an app. While this is usually for transfering photos ("Can you send my this picture?") this is also useful because the apps double as a remote release, perfect for landscape photographers or shooting family images.
When it comes to Leica Q2 vs Fuji x100v, both the cameras also provide a hot shoe port, internal microphone, internal speaker, WIFI support, and Bluetooth support.
Leica Q2 vs Fuji x100v:What are the differences?
The following are some of the significant differences between Leica Q2 and Fuji X100V.
1. The focal length is different
While both the cameras are fixed lens cameras, there's a difference between Leica Q2 vs Fuji x100v: the lens they chose as their built-in lens is different. The Q2 has a 28mm while the Fuji has a 35m lens. The difference is pretty noticeable if you are a street photographer or someone who is used to these focal lengths.
So this has to do with preference of focal lengths. By default the 28mm is better for street photography, reportage and landscapes while the 35mm can not only do that…they are also a bit better for portraits.
The Leica Q2 wins in the lens department. Not because it is sharper or anything but simply because it is wider and can always be cropped while the opposite is impossible. You can always crop a 28mm to be more like a 35mm but you cannot crop a 35mm to a 28mm. More on this later.
WINNER: Leica Q2
2. One has a unique viewfinder
When it comes to the eyepieces of Leica Q2 vs Fuji x100v, the Leica Q2 has an electronic viewfinder. This is in contrast to the Leica M cameras that optical had rangefinders. If only one could have the best of both worlds, it would make any camera perfect. Well this is where Fuji comes in.
Both cameras have an electronic viewfinder with a minimal difference of 3690k for the Fuji and the Q2's 3680k. That difference is really hard to notice when it comes to resolution but the strength of the Fuji is the HYBRID viewfinder.
Just one little lever and bam the digital viewfinder does down and it is replaced by an optical viewfinder. That viewfinder has to be seen to be believed. It is an optical viewfinder so you see the world but superimposed on it are things like the frame lines, histogram and other regular camera stuff.
It has an augmented reality feel to it. The frame lines and other information are bright because the x100v is NOT a real viewfinder so it doesn't require light to illuminate the frame lines. Ironically the x100v is based off old Leicas and this viewfinder makes it closer to the shooting experience of the Leica line than the Leica Q2.
But even beyond the wow factor of the Leica Q2 vs Fuji x100v's viewfinders, there's also something important about the hybrid viewfinder: It saves battery life. The EVF in both cameras are essentially tiny screens that suck up energy. The Q2 has no choice to use it but if you use the optical viewfinder of the Fuji you will get 420 shots vs the regular 350 shots you can get from the optical viewfinder.
WINNER: Fuji x100v
3. There's big sensor difference
When it comes to the sensor of the Leica Q2 vs Fuji x100v, there is no contest, the Leica Q2 wins. It is a full frame camera vs an APSC crop sensor camera. Full Frames have generally better image quality, better low light performance (more on this later) and better Bokeh (Background blur).
Speaking of which, the lens is different and the Leica Q2 matches the 35mm of the Fuji quite well, this will be explained later down the article, for now the Q2 wins for having the larger sensor. On the flip side, because it has the larger sensor, it is also noticeably larger and heavier than the x100v.
WINNER: Leica Q2
4. Low Light performance
For night photography and the Leica Q2 vs Fuji x100v: If you want to shoot at night the Leica Q2 is the way to go. Larger sensors have a btter time handling high ISOs. The sensitivity range of Leica Q2 is from ISO 50 to 50,000. In contrast, the sensitivity range of Fuji X100V is from ISO 160 to 12800 but that can beincreased to ISO 80 to 51200.
In practice however, the Q2 can go up to 10,000 easily but it's best to cap the x100v at ISO6400. When it comes to low light image quality, you cannot beat full frame cameras. The larger sensor is simply better at giving you the best image quality even in low light.
WINNER: Leica Q2
5. One has a tilting display
One minor difference between the Leica Q2 vs Fuji x100v is the screen. The x100v finally has a tilt screen. It's only up or down but at least it is there. If you like your odd angles this might be a winner for you. The Q2 omits one in order to reinforce the durability of the camera. Any movable part on a camera is pretty much the weakest link so Leica doesn't have one
WINNER: Fuji x100v
6. Sensor resolution and size
Sensor resolution of the Leica Q2 vs Fuji x100v is a big deal. The Leica Q2 has a humongous 47 megapixel power while the x100c is a 26.1 megapixel shooter. While the Q2's resolution is more than most will ever need what it offers above all is crop possibility. You can throw away a lot of the image and still have plenty of megapixels to print your images with. So for Leica Q2 vs Fuji x100v's megapixels and sensor size the Q2 wins.
WINNER: Leica Q2
7. One is IP rated
Need to wet your camera Leica Q2 vs Fuji x100v? Hold that for a minute. Fuji claims that the Fuji x100v is built with "weather and dust resistance", now while that sounds nice and it probably is weather sealed…it didn't put an IP rating on it. The IP rating is a standard that tells that for sure something is resistant against certain conditions.
The Q2 is IP52 meaning "Protected from limited dust ingress. Protected from water spray less than 15 degrees from vertical." So it's not crazy resistant either. So while the Fuji gets lower points by not stating it's IP and makes it hard to know what it can withstand, the Leica Q2 isn't as weather sealed as you think it is.
WINNER: Leica Q2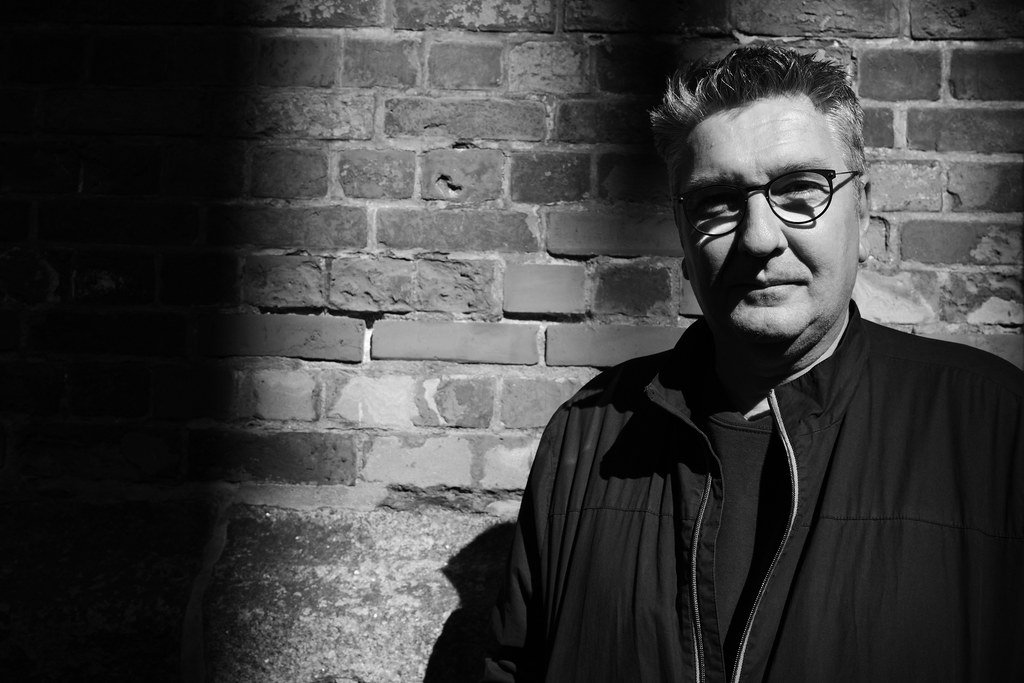 8. One is much better suited for videos
When it's the Leica Q2 vs Fuji x100v, the Leicas are photographer's cameras and are unashamed of that fact, so while the Q2 can shoot gorgeous 4k video, it's not really made for it as it can only shoot mp4 and has no input jack. The x100v on the other hand can shoot 4k too at 30fps, but has a myriad of fine tuning options including the ability to record in MOV/H264.
But besides the files, the big point here is that the Fuji accepts external microphones, pretty much a requirement for video making it better suited for moving images. The Fuji unfortunately lacks stabilization while the Leica Q2 has optical stabilization.
WINNER: Fuji x100v
9. Their design is different
When it comes to design and the Leica Q2 vs Fuji x100v it is said that imitation is the sincerest form of flattery. The x100 line was birthed with a design close to old Leica rangefinder cameras (hence why Fuji always pops up in Leica comparisons), and while both have the same design philosophy, the Q2 has a more utilitarian look while the x100v has a more modern and sleek look. Since how a camera looks it a matter of preference, this is a tie.
WINNER: Tie
10. Size and weight differences
There ain't no free lunch when it comes to the weight of the Leica Q2 vs Fuji x100v. While the Q2 has one of the most desirable aspects of a camera (full frame sensor) the downside is pretty simple: It's heavier. Surprisingly the body itself is not that different in size but the protruding lens makes the Q2 take much more space and weighs 50% more than the Fuji.
Leica Q2: 5.1 x 3.1 x 3.6 inches and weights 718g
Fuji x100v: 5.04 x 2.94 x 2.1 inches with a lighter weight of 478g
WINNER: Fuji x100v
11. Both can extend their reach in different ways
While there are strengths to a fixed lens camera, very often what one really wishes is one or two focal lengths to play around with. The Fuji engineers were listening close! As the Fuji has two conversions lenses: The FUJIFILM WCL-X100 II and FUJIFILM TCL-X100 II that turns the Fuji lens into a 28mm and 50mm.
There's also something interesting, the Leica Q2 can also extend it's reach because it has a very powerful digital zoom. The abundance of megapixels here is really a blessing as the 50mm equivalent will give you a 14.6 megapixel file. The 75mm might be cutting it short however with a 6.6 megapixel image.
In any case, digital zoom wise, the Q2 is comfortable at 28, 35, 50mm and the Fuji comfortable at 35, 50, 70mm. But you can extend this even further with the conversion lenses.
| Camera | Focal length (Effective) | Effective aperture | Megapixels |
| --- | --- | --- | --- |
| Q2 Base focal length | 28mm | 1.7 | 47 |
| Q2 Digital Zoom 1 | 35mm | 2 | 30 |
| Q2 Digital Zoom 2 | 50mm | 2.8 | 14.6 |
| Q2 Digital Zoom 3 | 75mm | 4.6 | 6.6 |
| x100v Base focal length | 35mm | 2 | 26.1 |
| x100v Digital Zoom 1 * | 50mm | 2.8 | 16 |
| x100v Digital Zoom 2 * | 70mm | 4.6 | 12 |
| With Wide Angle Converter | 28mm | 2 | 26.1 |
| With Telephoto Converter | 50mm | 2 | 26.1 |
| With WCL + Digital 1 * | 41mm | 2.8? | 16 |
| With WCL + Digital 2 * | 58mm | 4.6? | 12 |
| With TCL + Digital 1 * | 72mm | 2.8 | 16 |
| With TCL + Digital 2 * | 100mm | 4.6 | 12 |
Leica Q2 vs Leica Fuji x100v digital zoom vs lenses
A few notes about the zooms of the Leica Q2 vs Fuji x100v:
The effective apertures are interpolated, and it's not the real aperture, it's only how it looks. So on the Leica for example you can shoot wide open at f1.7 but it will look like a 75mm f4.6 in terms of Bokeh. Take the Effective apertures with a grain of salt.
*: The Fuji too can do digital zoom even when the converter lenses are attached. There is however a huge problem, as soon as you put the camera in a RAW mode, the digital converter goes away, and this is a serious disadvantage.
The Leica Q2 is absolutely comparable to the Fuji at 35mm. It renders even better than the Fuji x100v's Bokeh because it's a full frame camera.
The Fuji x100v wins however because you can "stretch" it more. Even without the added conversion lenses the digital zoom files are excellent, but with the lenses you can get all the way to 100mm.
WINNER: Fuji x100v
12. One has USB C charging
One of the biggest promises of USB C has always been one charger to rule them all. Slowly but surely camera manufacturers are making their devices capable of charging with the same charger you use for your phone. My laptop, phone, tablet are USB C so the fact that the x100v can be charged with the same cable means one less thing to worry about.
This is yet another minor difference between Leica Q2 vs Fuji x100v that really makes a quality of life improvement.
The Leica Q2 unfortunately doesn't have USB C charging but a point of interest if the battery. The way it is designed you insert the battery as you would a handgun, simply drop the battery and insert another one, the bottom of the battery acts like a door.
WINNER: Fuji X100v
13. Leica Q2 vs Fuji x100v: The price
Leicas are not for everybody, and the Q2 is no exeption. If you are budget concsious, the Leica Q2 is simply not for you. For a fraction of the price of a Q2 you can get the Fuji x100v plus both conversion lenses.
When you look at the price of the Leica Q2 vs Fuji x100v there is no contest. If you are looking for a deal, the X100v wins hands down. But if you really want a full frame camera that can beat the Fuji even at 35mm, and is pretty much the only camera you'll ever need, the Leica Q2 is one attractive proposition.
It has the same innards of the Leica M and even shares the same processing engine (Maestro II) and has a fixed Summilux 28mm lens glued in. Apples to Apples this is a $15,000 kit for 1/3 of the price, making the Q2 one of the best deals in the Leica world.
WINNER: Fuji x100v
Which one is the best camera between the Leica Q2 vs Fuji x100v? The Leica Q2. The full frame combo, lens sharpness and possibility to do 35mm well makes it a superior camera. But. If you have a tight budget and are looking for a smaller camera that can do some nice image, the x100v is the way to go. The possibility to go to 100mm with the telephoto lens is really interesting, but you will be stuck with JPGs.
Conclusion