The Leica SL2 makes sense if you are looking at an alternative to the Q2. The main difference between the Leica Q2 vs Leica SL2 is that one is a fixed lens rangefinder style camera while the other is an interchangeable DSLR type camera. Which one is better? Let's look at the 28 crucial things you need to know before taking the plunge.
Leica Q2 vs Leica SL2: At a glance
Name
Camera 1
Camera 2
Camera name
Leica Q2
Leica SL2
Sensor size
Full Frame
Full Frame
Megapixels
47.3
47.3
Lens type
Fixed
Interchangeable
Lens (35mm equivalent)
28mm
NA
Focal Length
1.7
NA
Max ISO
50,000
50,000
FPS
10
20
Memory Card
SDXC Slot
2x SDXC Slot
Wireless
Wifi & Bluetooth
Wifi & Bluetooth
Dimensions
5.1 x 3.1 x 3.6 inches
5.75 x 4.21 x 1.65 inches
Weight
1.58 lb / 718 g
1.84 lb / 835 g
Positives
+ Compact
+ Full frame
+ Rangefinder style
+ Fast lens

+ Interchangeable lens
+ Full frame
+ Very good low light capabilities
+ Stunning viewfinder
+ Better weather sealing

Negatives
– Fixed lens
– Needs lenses
– DSLR looks (Opinion)
Where to get

Check For Best Price

Check For Best Price
Leica Q2 vs Leica SL2 comparison table
Those were the basic specifications of the two digital cameras. Now let's get into the nitty gritty and check out…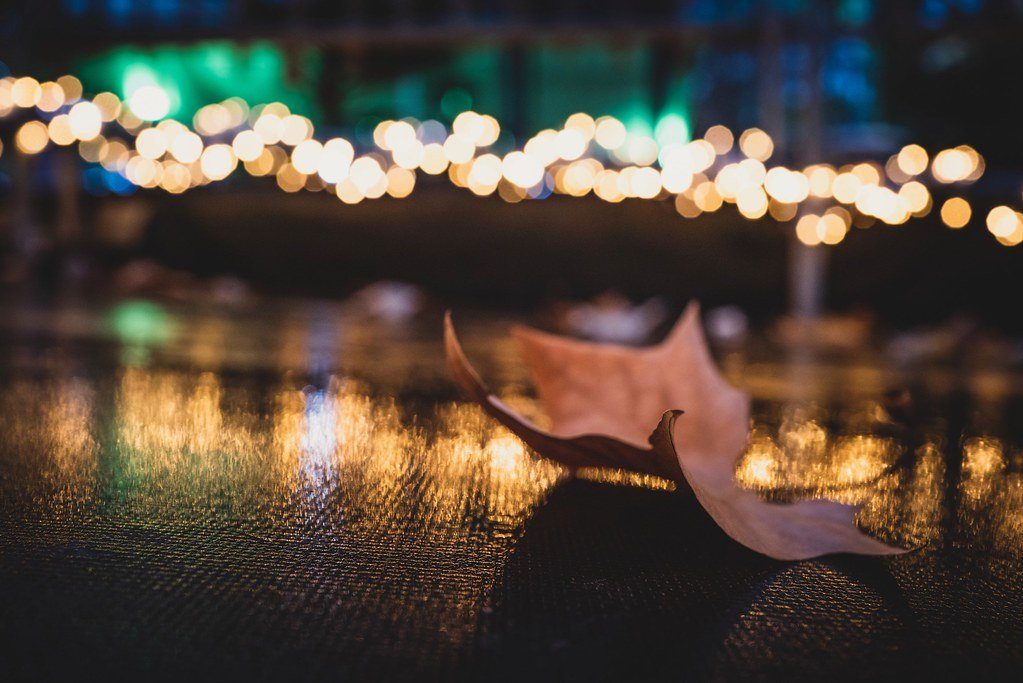 Leica Q2 vs Leica SL2: What are the similarities?
Surprisingly there's quite a few similarities between the Leica Q2 vs Leica SL2, even tough they look so different.
1. Both (probably) have the same sensor
Both camera have the same sensor size and specs: full frame, 47.3 megapixel sensors with similar ISO handling. This makes many believe that it is probably the same sensor but there is no way of verifying that information. But looking at the specs, charts and more for all intents and purposes it is the same.
2. They can only shoot 3:2
Comparing Leica Q2 vs Leica SL2 If you like your aspect ration 4:3, for some reason both cameras can only shoot in the 3:2 ratio. Not a big issue as you can always crop afterwards in post production but you can't do it in camera.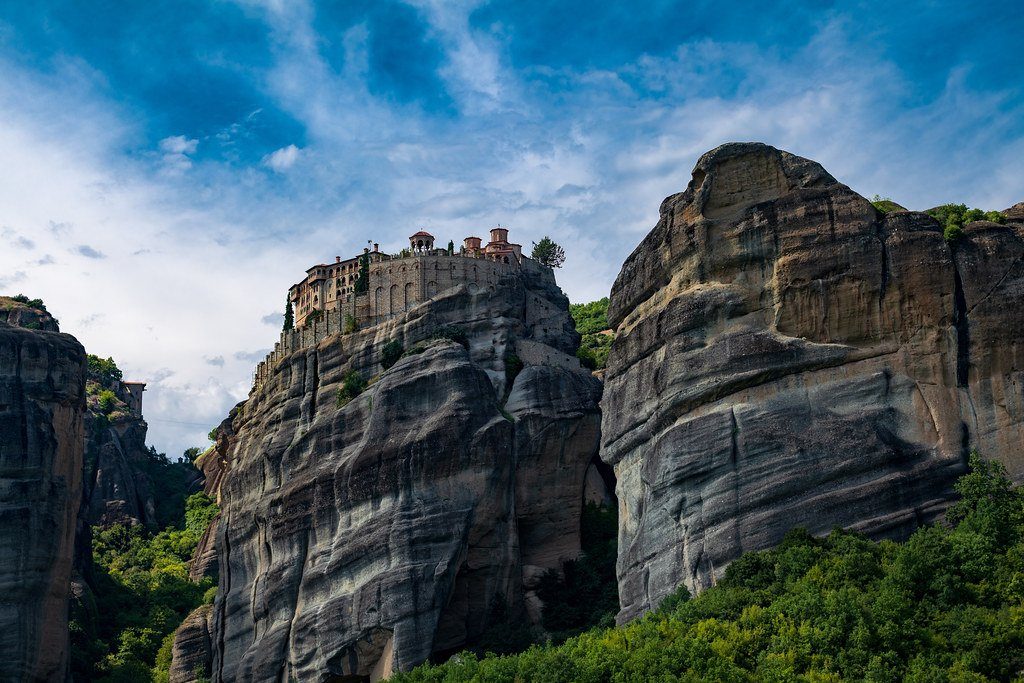 3. They have OLED viewfinders
Both cameras have OLED viewfinders for you to look and compose your shots. OLED are bright, color ful and very pleasing to look at. There are some differences but the viewfinders are both high quality and high resolution. Most other manufacturers use LCDs as their viewfinders.
4. Both have modern features
Comparing the Leica Q2 vs Leica SL2, both have modern features like WI FI and bluetooth. These are used to transfer to the Leica Fotos app, or if you are not into transferring you can simply use the app as a wireless remote release button for long exposures.
Both cameras have fixed touchscreens. Leica themselves have stated why they don't go for a flip screen. Why? Because it makes the camera more fragile. Moving parts become a camera's Achilles heels and it is not only hard to make a camera weather resistant with such moving parts, it also makes the camera more fragile and Leica wanted both of these cameras to be more rugged, especially the SL2.
5. Both are weather sealed
Looking to get wet? Both Leica Q2 vs Leica SL2 cameras have weather resistance built in against both dust and some water. They are not equals however as we will see further down, but they are weather resistant.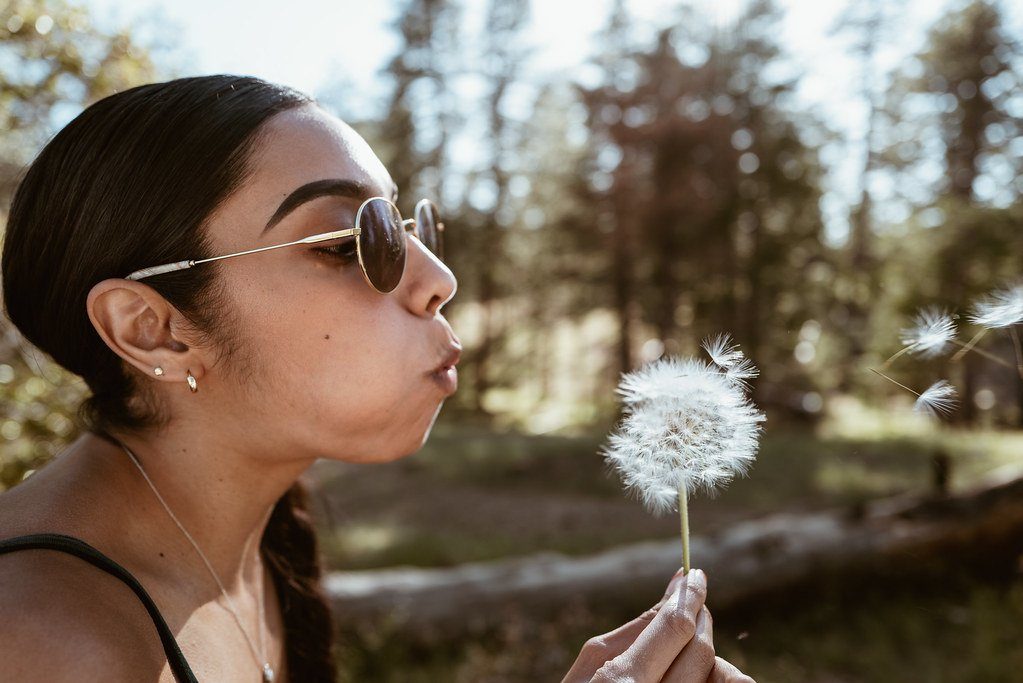 6. Neither have shutter release screw
If you like your soft releases, there is no screw on either camera's shutter release button. Neither Leica Q2 vs Leica SL2 have them and it's a shame. Soft releases are usually used for having a better feel then the built-in shutter release and also minimize micro vibrations that can make your shots slightly blurry at certain shutter speeds.
Neither support soft releases but the SL2 really doesn't need it as the button in on an incline by itself. The Q2, the button is within the power switch so a soft release would have made it better.
7. They share the same battery
Yet another surprising similarity is that both camera share the same BP-SCL 4 battery. One of the issues with the Original Q was the small battery life and this upgraded the Leica Q2's shutter count to about 370 shots. The SL2 is also rated for 370 shots.
What's great is that both Leica Q2 vs Leica SL2 cameras use the rapid reloading battery system, where there is no door on the bottom, simply drop the battery and put another right back in, like reloading a handgun. This makes for super quick changing of the battery on both cameras.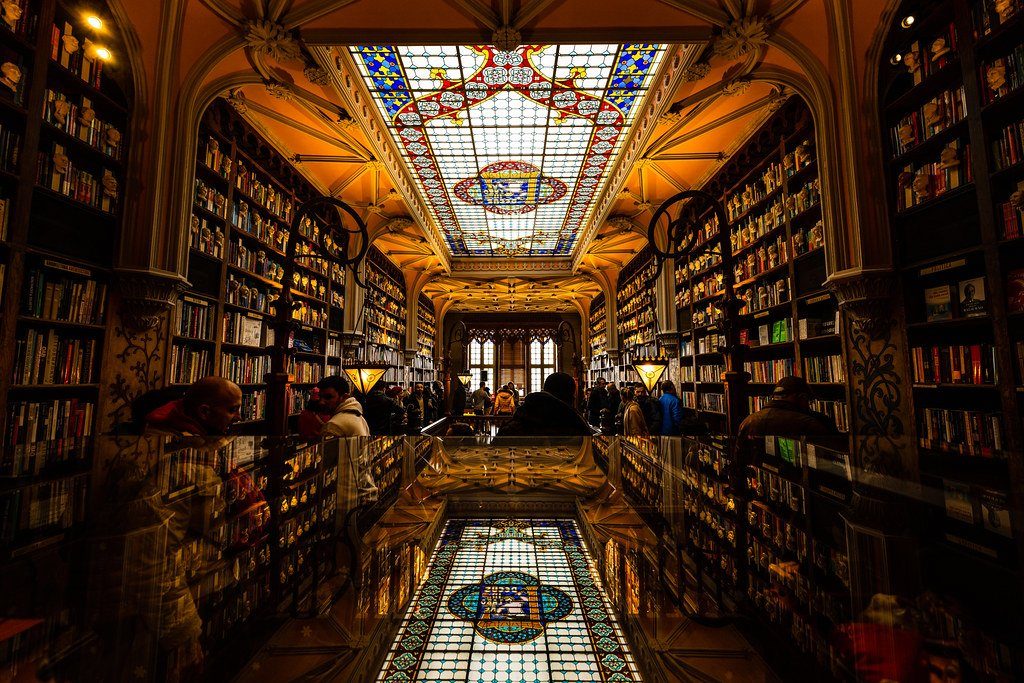 8. Both can shoot video
This is a non issue for most other cameras but when it comes to Leicas you never know which ones have video ability so this must be said that if you are deciding between the Leica Q2 vs Leica SL2 for video, both of them do it, but one is much better at this task than the other, more on this below.
9. Both are autofocus cameras
There's no contest between the Leica Q2 vs Leica SL2 here: Both mirrorless cameras are autofocus cameras, unlike the traditional Leica M rangefinder cameras. So there is no learning curve learning how to focus on any of these cameras.
10. Both are stabilized
When you need to stay still, both camera help you get the shot still and shoot sharp photos because they both have built-in stabilization. These are a helping hand to keeping the images sharp even when you move a little.
If you have hand tremors, either Leica Q2 vs Leica SL2 will keep your hands steady, but one is better than the other, more on that below.
11. Both share the same philosophies
Lots of camera, mainly DSLR have a philosophy of more is more. More buttons. More information. That's the draw of the Leica M cameras and since the Q2 is based off those, it's a simple camera by design. Surprisingly the SL2 also takes the same approach and it's minimalism for a DSLR type camera at it's finest. If you are looking for simplicity, both of them have it.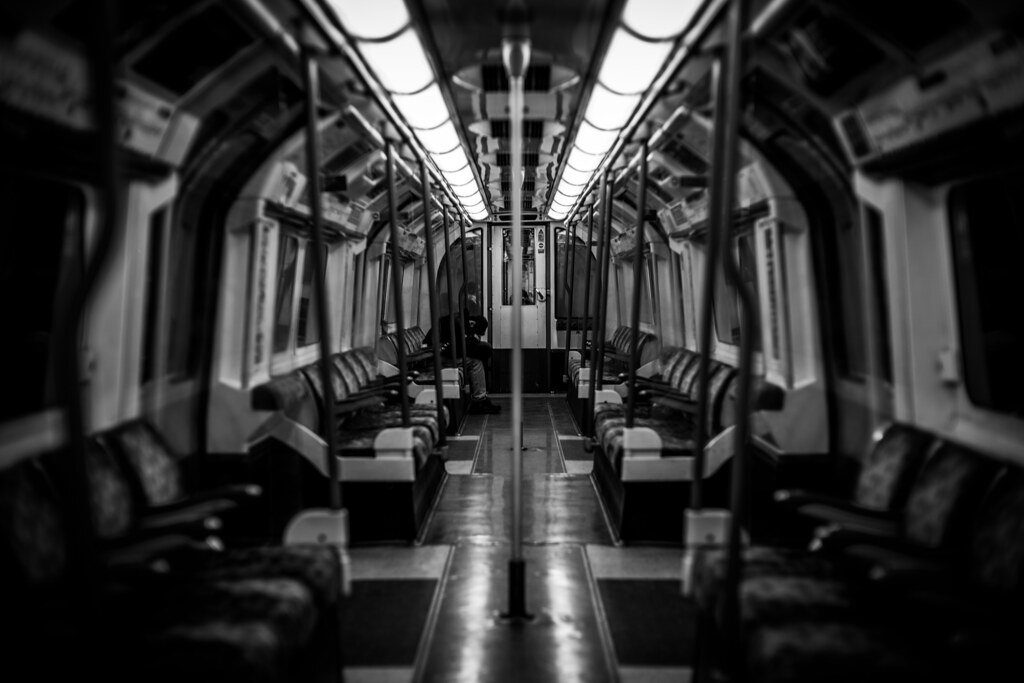 Leica Q2 vs Leica SL2: What are the differences?
Quite the amount of similarities, right? Let's now get into the core of the matter and check out how the cameras differ. The following are the main differences between Leica Q2 vs Leica SL2.
1. They handle differntly
Both the Leica Q2 vs Leica SL2 might share the full frame sensor but they handle very differently. The Leica SL2 has the philosophy of a DSLR even tough it is technically a mirrorless camera, and is geared towards professionals. While the Leica Q2 is modelled after the Leica M line so has a rangefinder approach to things, better for personal and fine art images.
Which one is better? No clear answer here as it comes down to preference, if you prefer DSLRs that would lead you to the SL2, if you like rangefinders more, the Leica Q2.
That being said the SL2 is one of the best handlings in terms of DSLR type cameras, and you might like it even if you are not a fan of this camera type. There's the textured grip and that area in the front that has a space for your fingers. And the whole body is machined magnesium.
WINNER: Tie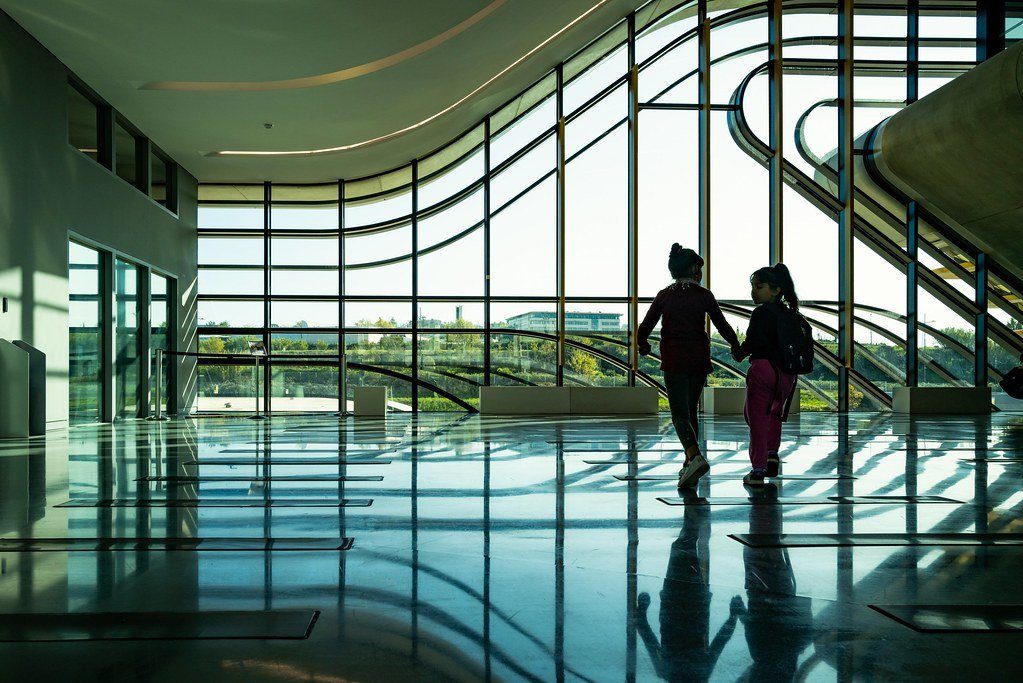 2. One has a much better viewfinder
When it comes to Leica Q2 vs Leica SL2 and framing your shot, being mirrorless cameras, both have an electronic viewfinder. But the Leica SL2 beats the Q2's finder by a mile. The one in the Leica SL2 has more resolution of 5760k dots while the Leica Q2 has 3680k dots.
The viewfinder in the SL2 is of much higher resolution so it gives you a better idea of what your final image will look like. It is bright and pixel-dense and it is considered one of the best viewfinders you can find.
You look inside and it's sharp, crisp and feels less like a viewfinder and more like you are looking at the photo itself. The screen of the SL2 is also almost 2x the amount on the Q2's (2,100,000 Dot vs 1,040,000 Dot)
WINNER: Leica SL2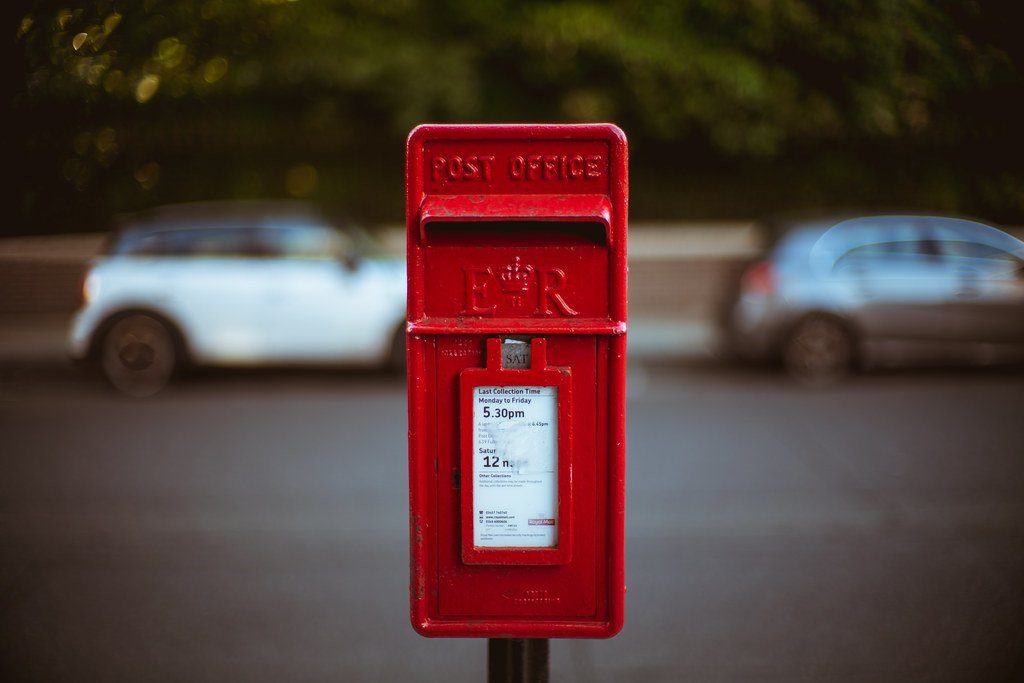 3. One has a better processor
The Leica SL2 has the upgraded Maestro III processing engine. This is the engine that allows the camera to do the work once the light hits the sensor.
The Leica Q2 has the previous Maestro II engine. The latest, upgraded processor allows better noise reduction ability, color accuracy, and processing speed.
WINNER: Leica SL2
4. One is way more weather sealed than the other
If you are choosing between the Leica Q2 vs Leica SL2 for toughness, both cameras are weather sealed but this doesn't mean much. But the good thing is both of these cameras are IP rated, so they have an external standard that we can look up. The Leica Q2 is IP52 while the Leica SL2 is IP54 and this makes a world of difference.
The IP52 means "Protected against dust in damaging quantities. Protected against dripping water when body is tilted at 15 degrees"
It`s supposed to be good against dust but water? Not so much. And dripping water doesn't necessarily mean rain. What I don`t like with the Q2 is that the weather sealing gives the owner a false sensor of security. Just because it's weather sealed doesn't mean much.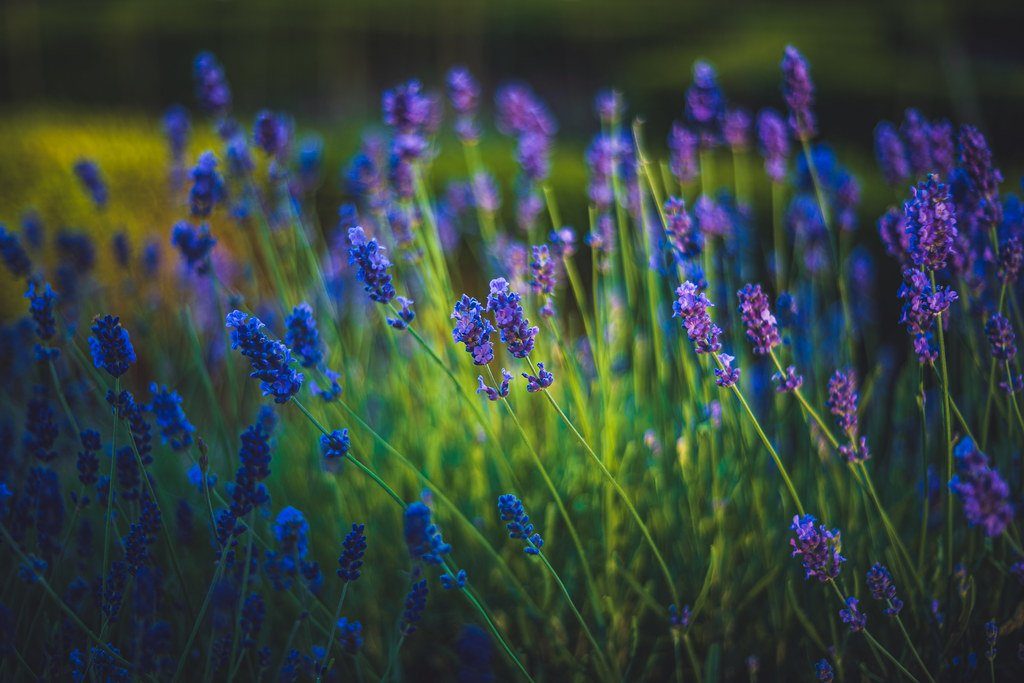 Leica probably had the IP rating because the original Q had some dust issues, and that 15 degrees is very suspicious. Hence I don.t fully trust the camera with water.
The IP 54 rating however is different. A device with that rating is "Protected from limited dust ingress. Protected from water spray from any direction".
Now Now we are talking! The SL2 is way more water resistant than the Q2 because it resists water from any direction.
It should withstand normal rain like you can see in Leica's own promotional images for the SL2 but again if it starts raining hard, better run.
Because at the end of the day a lot of the IP ratings are more confusing than anything (what consists of "water spraying" exactly?) so all that we know is both cameras are fine against dust and the SL2 is much better protected than the Q2.
WINNER: Leica SL2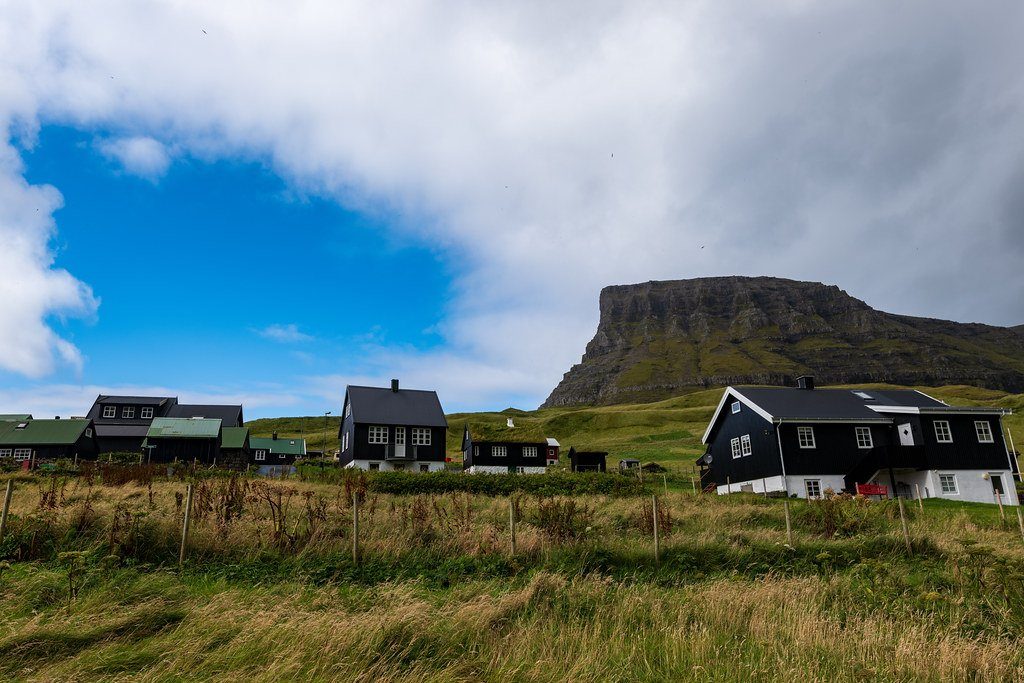 5. One is made for video
Both the Leica Q2 vs Leica SL2 can shoot video. The similarities stop there. There's a large gap between the two camera for videography. The Q2 is geared towards photographers so it's primarily a photographer's camera that can also record 4K up to 30 fps.
That's it. It is optically stabilized but no dedicated inputs for microphones or anything else. It does videos when you occasionally need it.
The Leica SL2 on the other hand is MADE for video, it has a 5k mode unlocked by firmware and can record 4k 60 fps right off the bat. The video modes will make videographers really happy:
Leica Q2
Leica SL2
MP4
DCI 4K (4096 x 2160)
> 24.00p
UHD 4K (3840 x 2160)
> 24.00p/29.97p
Full HD (1920 x 1080)
> 24.00p/29.97p/59.94p/119.88p
MOV/H.264 10-Bit
5K (4992 x 3744)
> 23.976p/25p/29.97p
DCI 4K (4096 x 2160)
> 24.00p/25p/29.97p/50p/59.94p
UHD 4K (3840 x 2160)
> 23.976p/25p/29.97p/50p/59.94p
Full HD (1920 x 1080)
> 23.976p/25p/29.97p/50p/
59.94p/100p/119.88p/180p

MP4/H.264 10-Bit
UHD 4K (3840 x 2160)
> 23.976p/25p/29.97p/50p/59.94p
Full HD (1920 x > 1080)23.976p/25p/29.97p/50p/
59.94p/100p/119.88p/180p


Unlike the Q2 and other Leicas (cue drumroll!) the Leica SL2 offers a built-in microphone and headphone connection (35mm). So this is finally THE Leica for videos. If you like slow motion, you can even get 180 frames per second in full HD for some silky smooth shots.
WINNER: Leica SL2
6. One has interchangeabe lenses
The philosophy of the Leica Q2 vs Leica SL2 is quite different. Yes they both revel in simplicity but one is an interchangeable lens camera while the other is a fixed lens compact. The Leica Q2 can punch way above it's weight (see Digital zoom below) but absolutely nothing can beat changing lenses in terms of image quality.
So the SL2 wins in terms of versatility. The upside of having a fixed lens is also the fact that you can have a more compact body, which the Q2 has.
WINNER: Leica SL2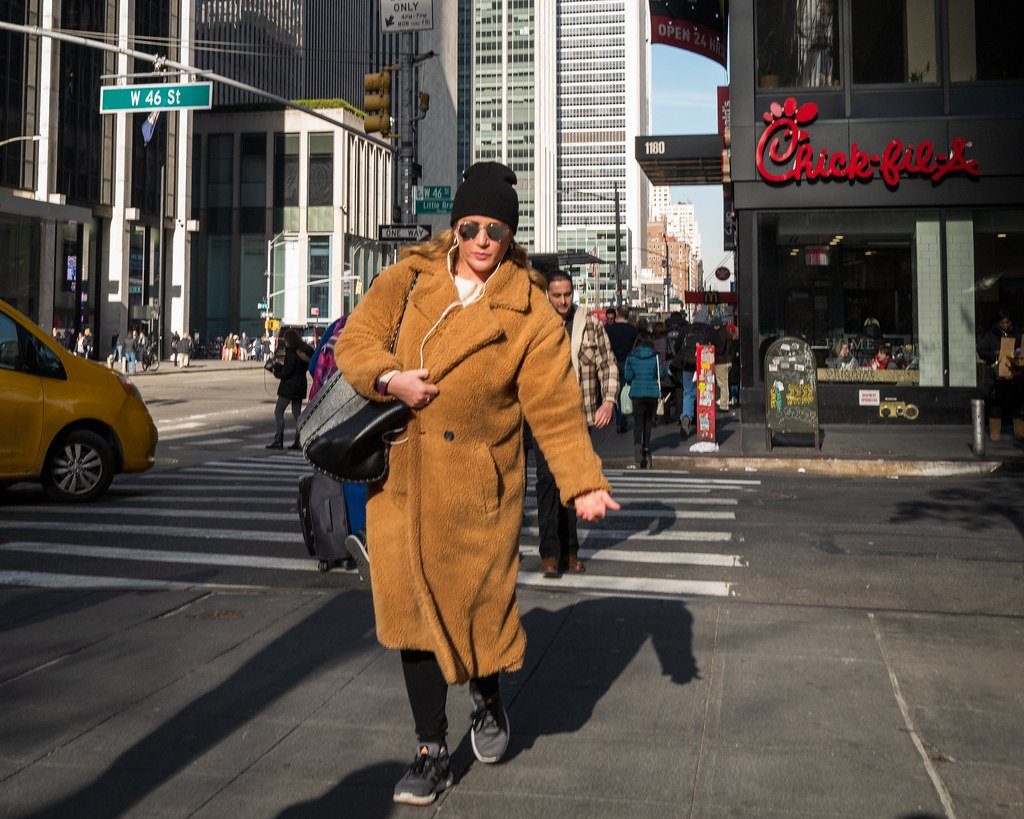 7. One can do digital zoom
While the Leica Q2 cannot change it's lens, it has a very useful digital zoom feature that can go all the way to 75mm, making it more versatile that you would think. The images are sharp but you lose resolution as you go more telephoto.
This really makes good use of all of the megapixels available. Here's the chart:
| Focal length | Megapixels | Aperture (Effective) |
| --- | --- | --- |
| 28mm | 47 | f1.7 |
| 35mm | 30 | f2 |
| 50mm | 14.6 | f2.8 |
| 75mm | 6.6 | f4.6 |
What is effective aperture? If you shoot at 75mm f1.7, the actual aperture will not change it just that the Bokeh would appear like the Bokeh at 75mm f4.6 rather then a 75mm f1.7.
While the SL2 does not have the same digital zoom feature where it crops the image, you can always do that yourself in post production, extensing the reach of any of your lenses.
WINNER: Leica Q2
8. One has higer image quality
If both of the Leica Q2 vs Leica SL2 cameras have the same high resolution sensor, how can one have better image quality? Well it's because of the lenses. Leica themselves say that the SL lenses are their best and sharpest ones.
Apples to apples, you'll get the same image quality from the SL2 and the Q2 at 28mm, but once you put in some longer lenses, the closest thing that can describe the image quality is "medium format like" because the lenses are sharp and things glow at high apertures.
The Q2 also suffers from low highlight dynamic range and can blow these out easily. The SL2 has better dynamic range. It's interesting how sensor size is not everything!
WINNER: Leica SL2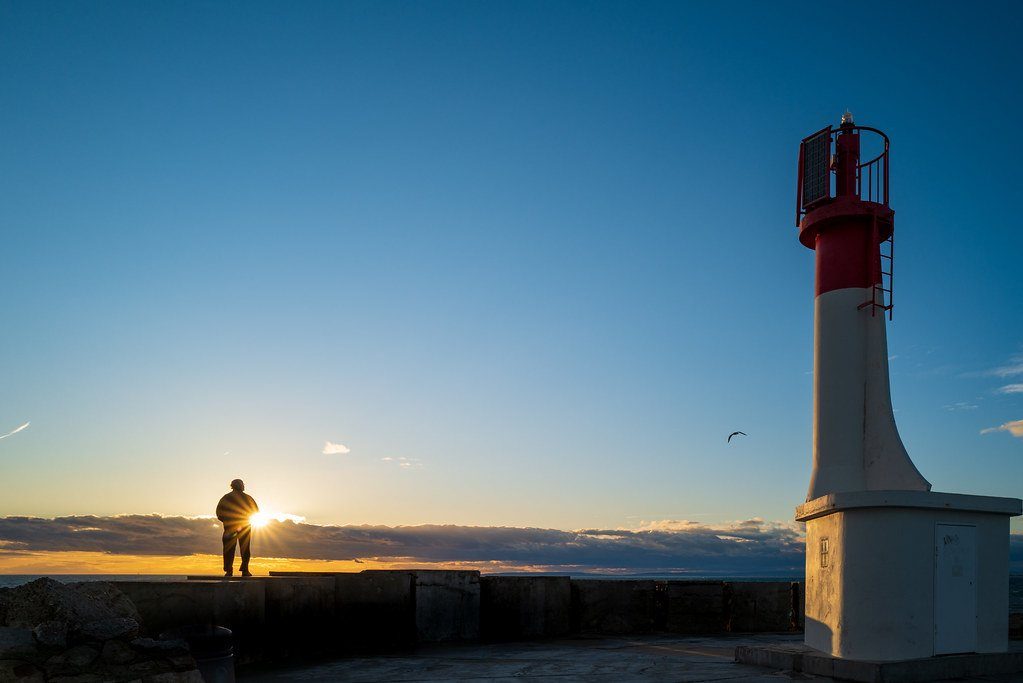 9. One's part of a larger system
The Leica Q2 stands alone in it's corner but the Leica SL is part of a larger system. It can take L mount lenses and part of a partnership between Leica camera and other manufacturers. So the SL2 can take SL and TL mount lenses.
The TL lenses are crop factor lenses but they can fit on a SL camera, and both the TL and SL are two variants of the L mount.
If you are looking for a compact camera the Leica CL takes the TL and SL lenses, but it's a crop sensor. So you could get in the door with the Leica CL and if you want more camera, get the TL2. In any case there's a lot of L lenses from Leica, Sigma and Panasonic that are wonderful to shoot with.
10. The weight issue
What's the bulk difference? At first not so much:
Q2: 5.1 x 3.1 x 3.6 inches and 718 g
SL2: 5.75 x 4.21 x 1.65 inches and 835 g
It seems like the SL2 is only a bit heavier…until you realize it is body only! With a lens it is easily + 500g, taking the kit to 1200g territory, quite heavy!
WINNER: Leica Q2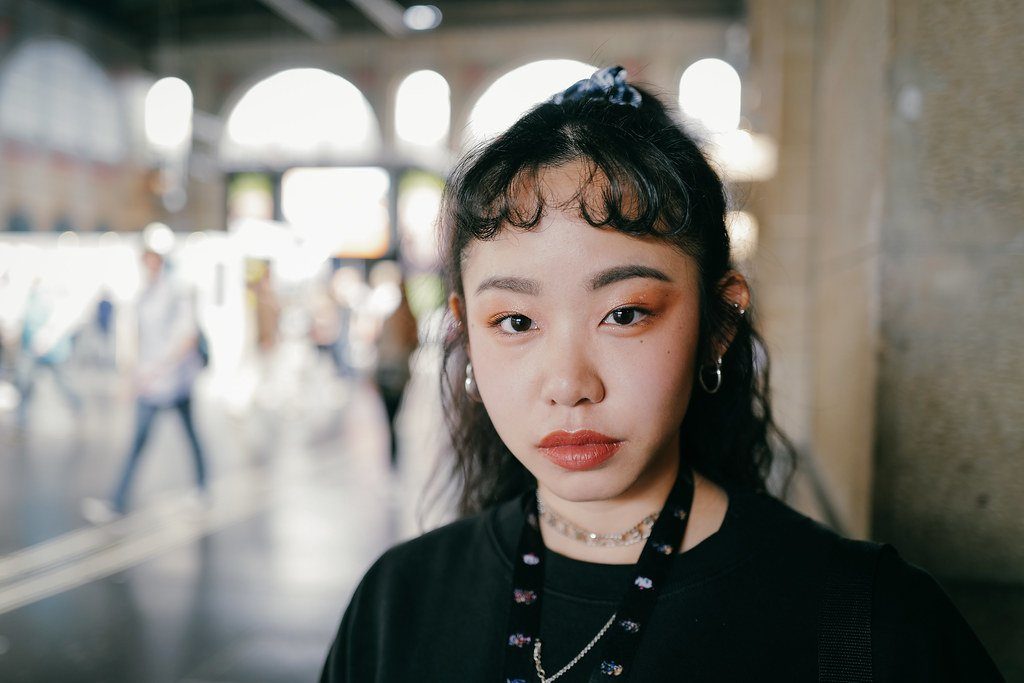 11. One's better at stabilization
Both cameras are stabilized but the similarities between the Leica Q2 vs Leica SL2 stop there. Why? Because the Leica Q2 has optical stabilization while the SL2 has 5 axis sensor stabilization.
The latter is superior because it can fix the camera shake from multiple angles with tilts and swivels while the in-lens is more restricted to basic shake. Your mileage may vary but you might be able to handhold 1 second with the SL2 that is how good it is.
And since you can do video, you can see how the stabilization and video make a winning combination
WINNER: Leica SL2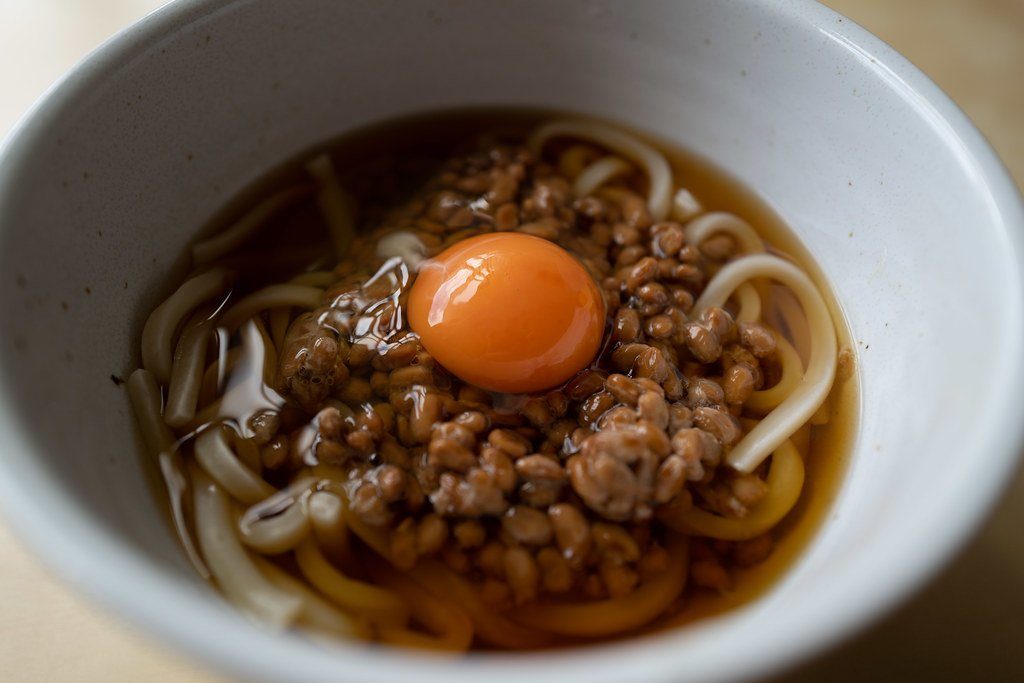 12. USB Charging only available in one
Yes another small but useful Leica Q2 vs Leica SL2 difference: The SL2 has one of the best inventions in modern history: It has a USB C port. That means you can leave your charger at home and charge your camera with the same charger you use for your laptop (if it is USB C) or phone (If it's an android phone).
I am a big fan of USB C and this is the step in the right direction to reduce the waste made by proprietary battery chargers. This is great when you are traveling not to bring in too many accessories, a multi charger and a few cables is all you need and you can charge your SL2 on the go. The Q2 does not have that feature.
WINNER: Leica SL2
13. One has an extra card slot
A seemingly small but crucial detail in the Leica Q2 vs Leica SL2 comparison is that the Leica SL2 is equipped with a second SDXC card slot. This is important because this allows for redundancy if something happens to one memory card, the image is safely mirrored in the other one.
Most consumer cameras only have one but since the SL2 is geared towards professionals, it has two slots. You wouldn`t want to be working at a wedding and having one of your cards fail!
WINNER: Leica SL2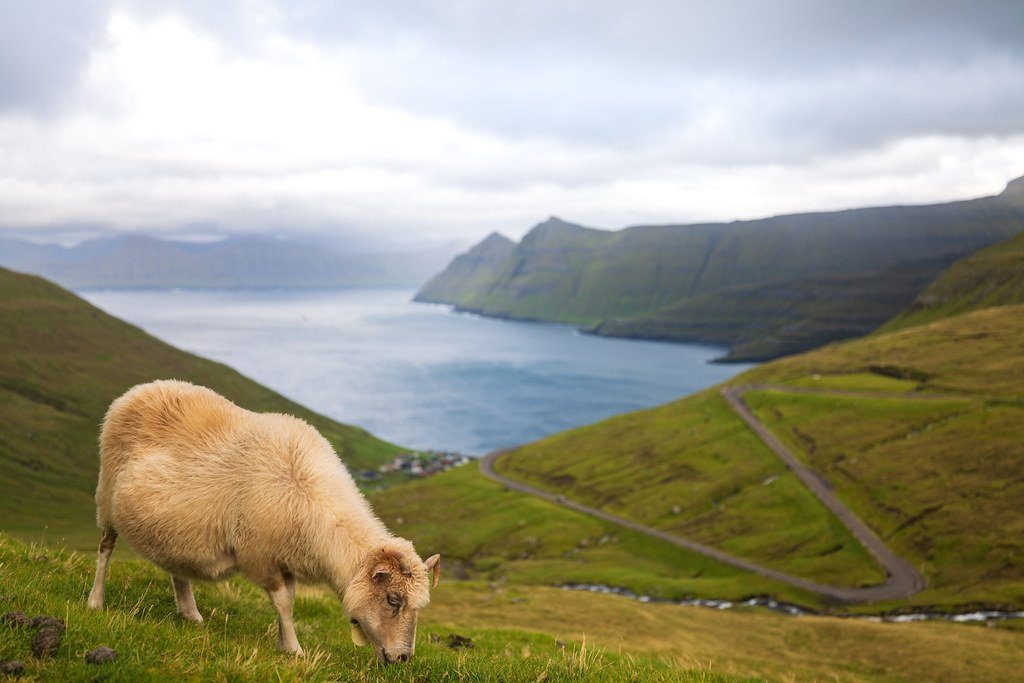 14. That little secondary window
This is a small but useful Leica Q2 vs Leica SL2 difference. The SL2 has an awesome little window on the top plat that indicates everything you need to know at a glance, without needing to look at the screen. The more modern Leica CL has a small LCD like this while the Q2 has none. Probably because it would be heresy to put something like this on a classic body.
WINNER: Leica SL2
15. One has much higher fps
If you are looking for the maximum frames per seconds so that you get that perfect shot, between the Leica Q2 vs Leica SL2, the SL2 offers twice the amount of fps than the Leica Q2.
The Q2 can shoot at nice 10 frames per second but the SL2 surpasses that at 20fps. If you are constantly shooting moving things like cars, people or sports, the Q2 might fit the bill but the SL2 is even more suited for those situations.
WINNER: Leica SL2
16. One can do macro right out of the box
If you love macro photography and trying to chose between the Leica Q2 vs Leica SL2, the Q2 can do that right out of the box with a dedicated macro mode. This makes stunning bokeh and it's really sharp and can focus as close as 0.56 inches /0.17m. Look for yourself: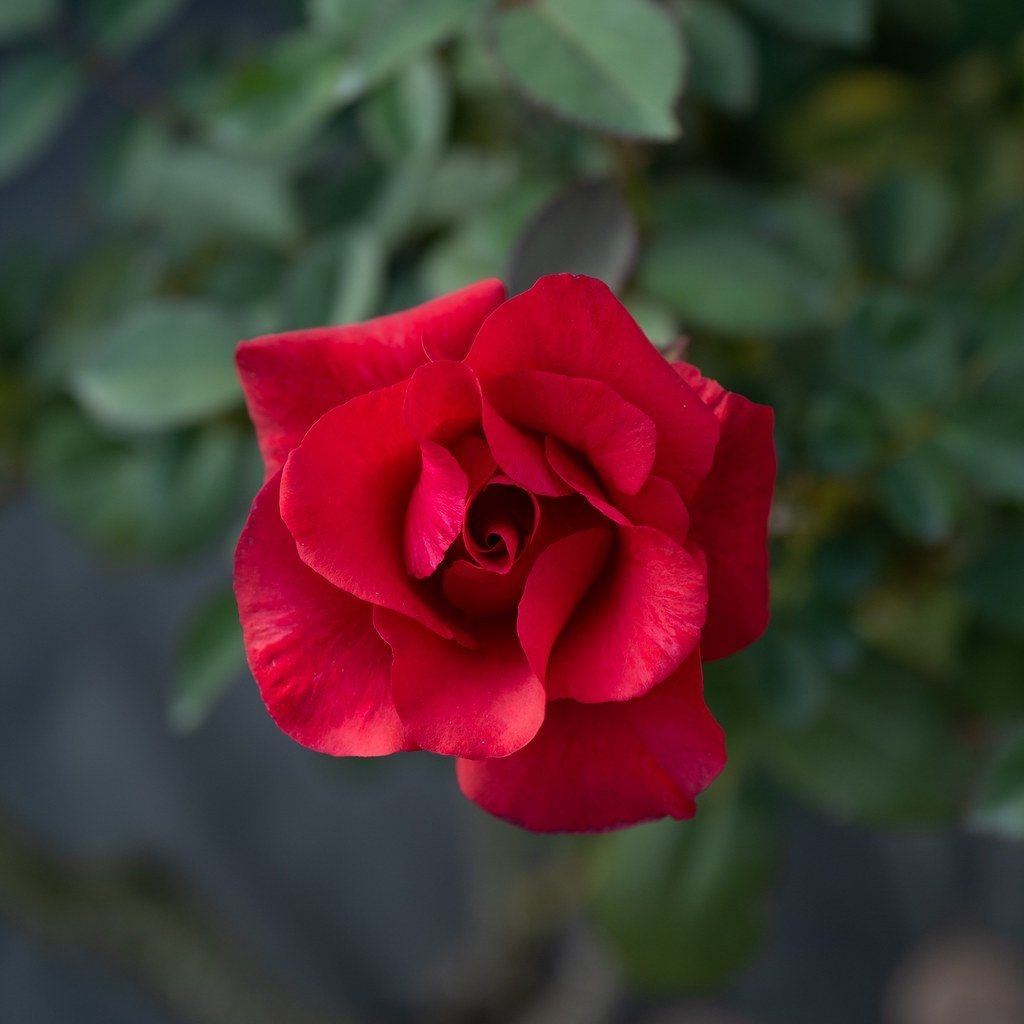 There are NO dedicated macro lenses for SL cameras, period. Some lenses come close for pseudo macro but it's not real macro, they can just get close enough to be satisfying. For real macro you need to adapt medium format lenses.
If you want macro, the best option if the Q2.
WINNER: Leica Q2
17. Leica Q2 vs Leica SL2 Price difference
The price between the Leica Q2 vs Leica SL2 is pretty tight! There's a thousand dollar difference between the two so the gap is not that great if you really want the SL2. There is however another matter, for less than the price of a SL2 body, you have a lens with it.
The SL2 is more expensive AND still requires a lens. You can get a 28mm for about a grand more (Sigma brand), making the SL2+28mm kit about 2k more than the Q2. That price difference ism ore than worth it because the SL2 is that worth it.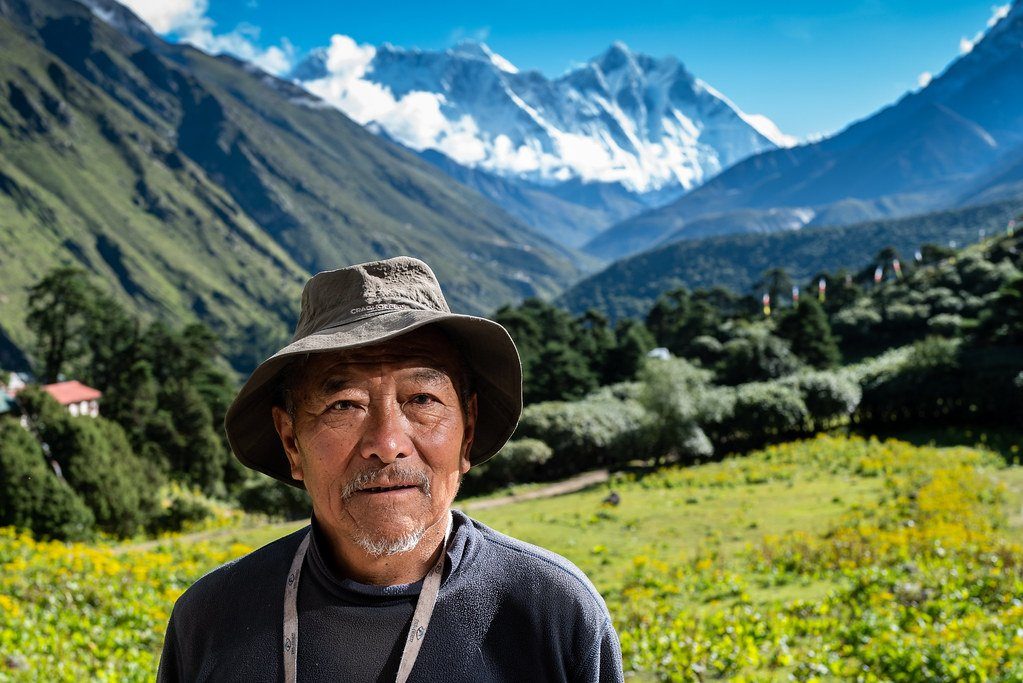 But when it comes to price between the Leica Q2 vs Leica SL2, the Q2 is by far one of the best deals you can get in Leica lens, and comparing it with the price of getting an M with a 28mm, it's worth $15,000 but only costs a fraction of that.
WINNER: Leica Q2
Leica Q2 vs Leica SL2: Which one should you get?
It's pretty clear when it comes to the Leica Q2 vs Leica SL2 who's the winner: The Leica SL2. So if you want the best camera between the two, it's the Leica SL2. However, the SL2 is a LOT of camera to handle.
It's geared towards professionals both for images and videos. And quite frankly it could be TOO much camera if you are not getting paid for assignments. The Leica Q2 is perfect for you if you just want one camera that doesn't compromise on image quality and have nowhere near the needs of professionals.