Is the original still great? The main difference between the Leica Q2 vs Leica Q is the upgraded sensor and more robust build that doesn't have a dust issue. The Leica Q2 is one of the best digital cameras around, and if you a looking for an alternative, the original might be worth it.
While the Q2 replaces the Q, is the original still a good buy? Let's find out and more in this article.
Leica Q2 vs Leica Q Typ 116 At a glance
Name
Camera 1
Camera 2
Camera name
Leica Q2
Leica Q
Sensor size
Full Frame
Full Frame
Megapixels
47.3
24.2
Lens type
Fixed
Fixed
Lens (35mm equivalent)
28mm
28mm
Focal Length
1.7
1.7
Max ISO
50,000
50,000
FPS
10
10
Memory Card
SDXC Slot
SDXC Slot
Wireless
Wifi & Bluetooth
Wifi
Dimensions
5.1 x 3.1 x 3.6 inches
5.1 x 3.1 x 3.7 inches
Weight
1.58 lb / 718 g
1.41 lb / 640 g
Positives
+ Compact
+ Full frame
+ Rangefinder style
+ Fast lens
+ Higher resolution sensor
+ Refined design
+ Compact
+ Full frame
+ Rangefinder style
+ Fast lens

Negatives
– Fixed lens
– Pricier then original
– Dust issues
– Diopter
– Less versatile crop mode
Where to get

Check For Best Price

Check For Best Price
Now that we've seen the overview, let's get into…
Leica Q2 vs Leica Q Similarities
The Q2 is obviously the upgraded version of the Typ 116, so before looking at what's changed, let's look at what has stayed the same.
1. They are essentially the same body
"Are they twins"? If you are a parent of two children and they look like each other this is the kind of comment you get. That's the same thing when it comes to the Leica Q2 vs Leica Q: They look so much alike that at a glance you will not know which is which. Both have the same design and a strong magnesium alloy body and are sturdy.
2. Both share the same processor
Since both the Qs are flagship cameras, they both share the wonderful Leica Maestro II that comes straight from the Leica M line of cameras. That means they both have high speed processors that make the the most of the high resolution sensors and render great color depth, contrast and colors and 10 frames per second for both cameras.
3. Same touchscreen
While Leica could have made the screen a flip screen, both cameras feature the same 3 inches LCD panel. While that might sound like a negative, movable parts are a cameras weakness, so since the Qs are supposed to be sturdy cameras the fact that the touchscreen is the same is a good thing.
4. Same awesome lens
Both have the same Summilux 28mm f1.7 lens attached. So both are full frame sensor cameras and have optical stabilization. But as we will see later, one is much better at juicing the most out of it.
The lens has an awesome macro mode that makes it possible to shoot up close. It is perfect for detail and macro shots. The 1.7 fast lens is great for any time of the day from sunny to night.
Leica Q2 vs Leica Q Differences
The following is the detailed description of differences found in Leica Q and Leica Q2:
1. This one has a better viewfinder
When it comes to the viewfinder of the Leica Q2 vs Leica Q, they both have high resolution viewfinders. Both have a high resolution 3.68 megapixel viewfinder but the differences stop there. The Q2 has an OLED viewfinder while the Q has an LCOS viewfinder.
This change of screen technology means improved image depth and higher contrast. Plus it has a higher refresh rate and higher magnification (0.76x). The screen is simply better to look at and a big plus if you want to use manual focus and focus peaking.
WINNER: Leica Q2
2. Leica Q2 vs Leica Q: One has a serious dust issue
The Leica Q is prone to dust issues. Does that mean that you are guaranteed to have dust spots on your sensor if you have the Q? No. But it seems like earlier production modles had poor sealing and dust was apparently coming torugh the microphone and speaker port.
They will appear as black spots on your images. You could simply get it cleaned if that happens. But there's also been reports that even the newer problems, while better are resisting dust can still have dust issues. The solution is simply taping the speaker port and microphone port.
WINNER: Leica Q2
3. One has weather sealing
Probably because of the issues of the Leica Q, the Q2 is weather sealed. This is great because that means it is protected against dust right off the bat and against water. It is IP52 rated and looking it up it means "Protected against dust in damaging quantities. Protected against dripping water when body is tilted at 15 degrees"
Translation: Leica has heard of the Q issues and made sure to seal it against dust. Water is an added bonus but don't count on it. If you read carefully, the 15 degree means that if it is beyond that, there could be a problem. So while the Q2 is much better than the Q in terms of dust and weather sealing, don't have a sense of false security when it rains.
WINNER: Leica Q2
4. One has an annoying design oversight
Every viewfinder has a dioper near it in order for it to be changed for people who need eyesight correction. So if you have glasses and want to shoot without, you might need to adjust the image in the viewfinder in order to be able to see a sharp image.
When it comes to the viewfinder Leica Q2 vs Leica Q, the Q has an annoying design oversight with the diopter: It can get knocked out just by spinning it. So when it is in your bag, something can spin it and your viewfinder is off. The Q2 on the other hand has a click diopter so in order to change it you need to make it click first, guarding against accidental changes.
WINNER: Leica Q2
5. One has worse battery life
When it comes to battery life between the Leica Q2 vs Leica Q, there is no contest. The Leica Q contains a smaller BP-DC 12 lithium battery while it's now replaced with the powerful and larger BP-SCL4 battery in Leica Q2.
The Q2's BP-SCL4 (it's the same as the SL cameras) has 30 percent more power than BP-DC 12, meaning that the Leica Q battery runs out after 250 shots while Leica Q2's battery can provide up to 370 shots.
The Q2 also separates the battery and memory card slot, unlike Leica Q, which has a single door. This difference is important because since the Q2 uses the SL battery, you can load up your batteries like a handgun. The Q2 simply has a battery slot, the bottom of the battery acts like a door.
WINNER: Leica Q2
6. The problem with the Leica Fotos app
If you are into transferring your images to your phone, read on about the Leica Q2 vs Leica Q. The main way to transfer your photos to the phone or tablet with the Q is trough WI FI, the problem here is the previous issue: Low battery life and wifi sucks battery.
The Q2 not only has better battery life, it has low energy bluetooth so you could have a constant connection with your phone with very little energy used. If you want a reference, some Casio watches have bluetooth low energy built-in…and have a two year battery life.
So if you into connection your camera the bluetooth low energy really makes the difference
WINNER: Leica Q2
7. One has an upgraded sensor
For sensor size and resolution of the Leica Q2 vs Leica Q: The Q2 has almost twice the resolution of the original Q and can go as low as ISO 50 to 50,000. The base iso on the Q is 100 to 50,000. Both are not that great at dynamic range and it is easy to blow highlight on both.
WINNER: Leica Q2
8. One is much better with the digital zoom
Both the Leica Q2 vs Leica Q have the same 28mm lens but since there is a difference between them in terms of resolution, one is much better and more versatile when it comes to the digital zoom.
Since this is a fixed lens, cropping an image is one way to make it look like another focal length. The Q1 only goes to 50mm while the Q2 makes full use of it's 47 megapixels and goes to 75mm.
A digital zoom is another terms for simply cropping the image to make it look like another focal length but it's simply cropping the image. Because of the highere resolution the Q2 is much better at Digital zoom.
| Focal length | Megapixels Q2 | Megapixels Q1 | Aperture (Effective) |
| --- | --- | --- | --- |
| 28mm | 47 | 24.2 | f1.7 |
| 35mm | 30 | 15.37 | f2 |
| 50mm | 14.6 | 7.53 | f2.8 |
| 75mm | 6.6 | NA | f4.6 |
The aperture is the same at any focal length, but at 75mm, if you shoot at f1.7 the bokeh blur will look like 4.6 shot at 75mm. This data is interpolated.
WINNER: Leica Q2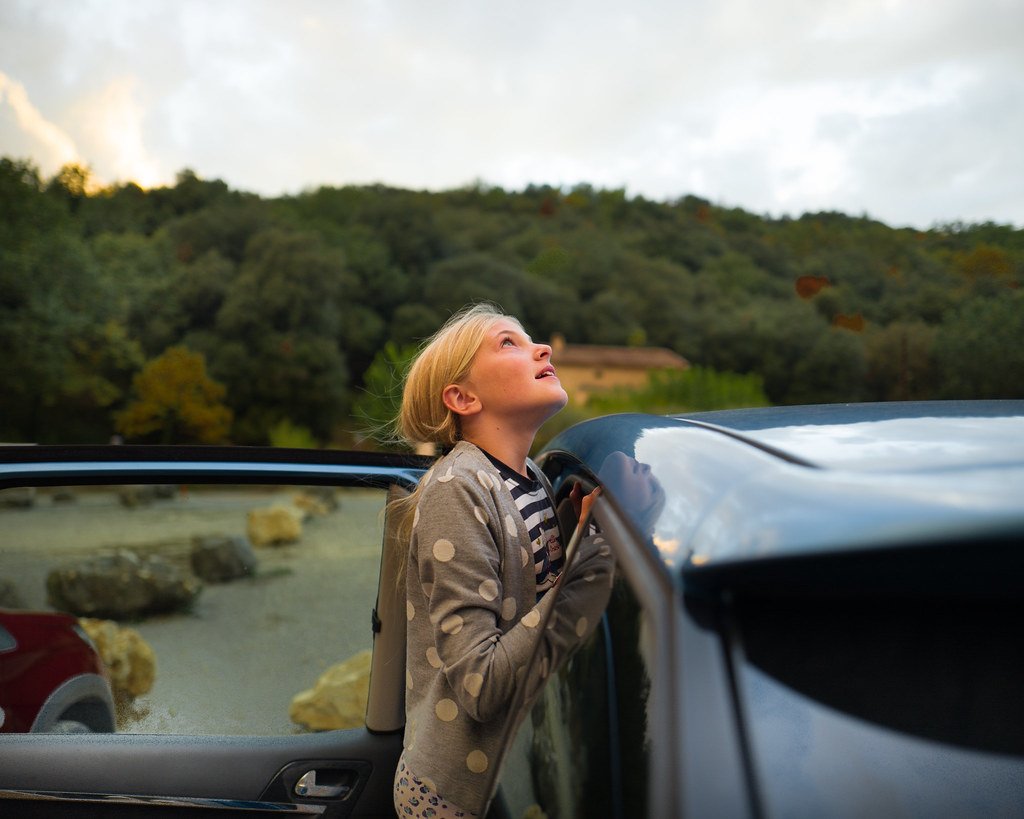 9. Shutter speeds differences
The Leica Q2 has an electronic shutter so the Q2 offers multiple benefits if you care about very fast or verys slow shutter speeds. Both cameras have a mechanical shutter.
| Shutter Speed | Q2 | Q Typ 116 |
| --- | --- | --- |
| Maximum | 1/40,000 | 1/16,000 |
| Minimum | 60s | 30s |
| Sync Speed | 1/2000 | 1/500 |
If you are using the Q line as a professional camera the fact that it can go really high (great for harsh light) and that very high sync speed (can darken the background easely) make the Q2 the one to get.
WINNER: Leica Q2
10. Leica Q2 vs Leica Q: One wins at video

Leica Q only offers to film in Full HD at 60fps. But the new Leica Q2 is upgraded with the shooting ability in 4K format at 30fps or 24fps and also provides Full HD at 60fps. It also offers cinema 4K format at 60fps and slow-motion results at 120fps. The problem with both is that they make for poor video cameras. These are primarely for photographers and they happen to do video, so no mic input. Both are stabilized for smooth shots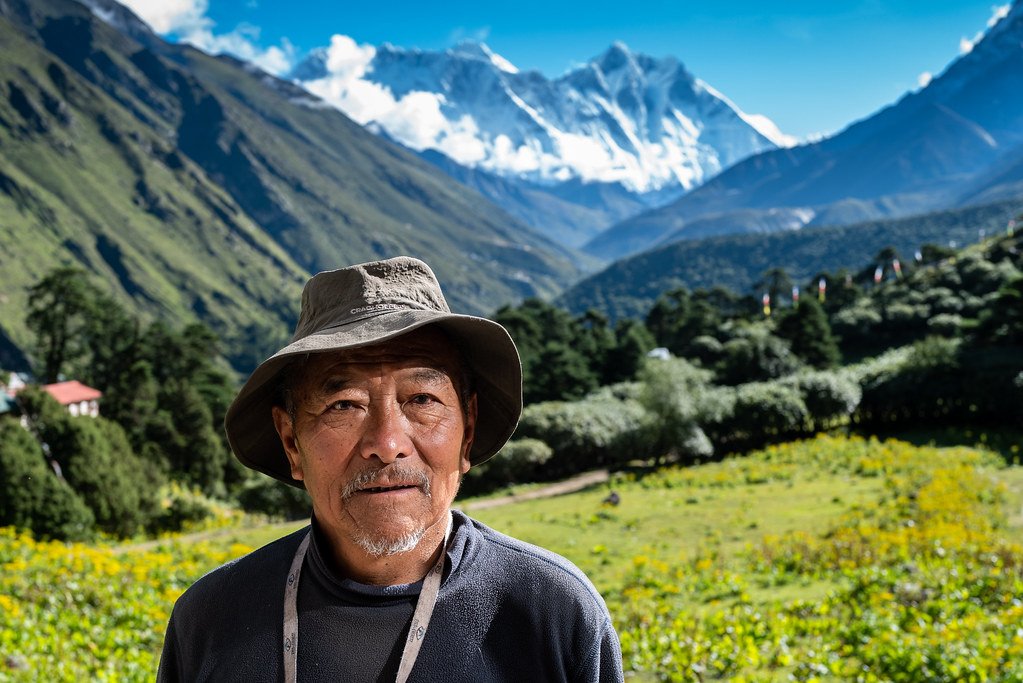 11. Sligtly different controls and designs
While it's hard to tell the Leica Q2 vs Leica Q apart, their design and layout is different.
First of all the Q2's shutter release button is only that. The original Q doubled as a drive selector that could on occasion be changed inaverantly. There are three buttons on the left side in Leica Q2 instead of five, and the video button has faded away. There's also slight difference in weight and dimensions:
Leica Q: 5.1 x 3.1 x 3.7 inches & 1.41 lb / 640 g
Leica Q2: 5.1 x 3.1 x 3.6 inches & 1.58 lb / 718 g
Morever for some reason Leica decided that a dedicated delete button was not necessary on the Q2. The reason why the Q2 wins is for the lack of drive selector and diopter design, these two are aggravations on the original.
WINNER: Leica Q2
12. One is faster than the other
If you need speed between the Leica Q2 vs Leica Q, Leica themselves claim that the Q2 is the fastest in it's class with 0.15s for focusing. The original Q Typ 116 has no official AF speed. Both cameras use the same contrast detection AF system but the Q2 has a much more precise 225 points where it can detect contrast vs the original that has only 49 areas.
Also remember that the Q2 has an upgraded viewfinder that makes it easy to manually focus the lens with focus peaking.
13. Price difference
The Leica Q Typ 116 being the older model is cheaper to get then the Q2. You can get one $1000 cheaper then the Q2 new.
The issue is as follows: It's not as cheap as it should be because it is the older model. For that price, the Q2 with upgraded sensor, evf and overall just a better camera makes more sense than anything. But if budget is an issue, the original Q is more than capable to scrach your full frame Leica itch.
WINNER: Leica Q
Leica Q2 vs Leica Q: How to choose
If you are looking at either Leica Q2 vs Leica Q, and you have the budget, without a doubt the Q2 is the superior camera in more ways than one: Higher resolution sensor, improved crop zoom, faster response, etc. However if you are on a tight budget, the original Leica Q Typ 116 is one amazing camera if you don't mind a few quirks like taping the mic and speaker holes and the diopter.
You can't go wrong either way, but if you have the budget, the Leica Q2 is the one to get.