Is the Leica Q2 Worth it? In this useful article we will figure out the reasons why the Leica Q2 is or isn't worth it so that you make the right decision.
It's always a bit hard to make a decision when buying a camera so let's look at the facts and draw this out. Spread throughout this article are Leica Q2 sample images to show what the camera can do.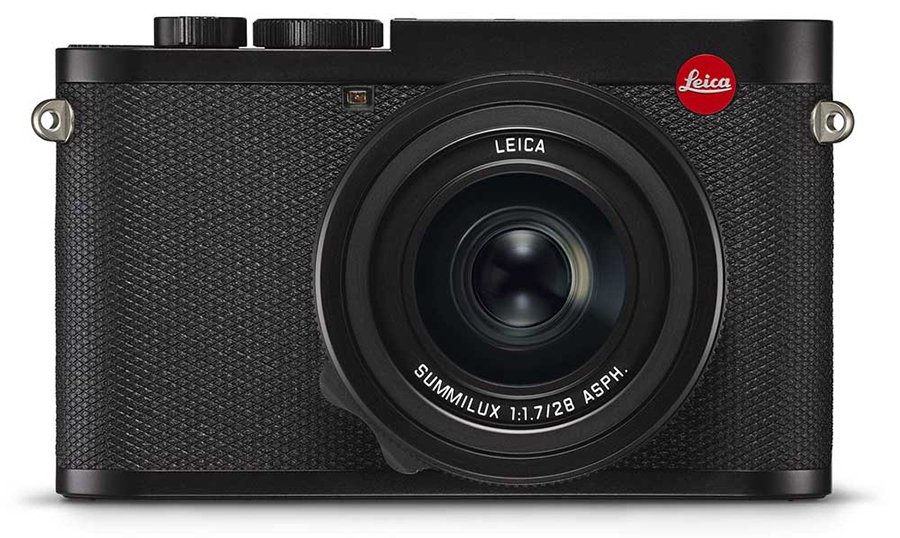 Reasons to buy
Cons
+ Full frame
+ Fast 28mm 1.7 lens
+ Digital Zoom
+ Same processor as M10R
+ 47 Megapixels
– Fixed lens
Is the Leica Q2 worth it? What you need to know
Let's dig right in what makes the Leica Q2 worth it or not:
1. The truth about the price
Let's get something out of the way first. Leica is unapologetically expensive. And yes, part of this camera, you do pay for some brand name, there is no two ways about it. The closest of the Leica Q2 Alternatives is the Sony RX1R II, and it's about $2000 cheaper with about the same set of features but with a 35mm f2 instead of the Q2's 28mm f1.7.
Of if you are on a tight budget, the Sony RX1R II can scratch the same itch without a problem. Or if you do not mind the smaller sensor, the Fuji x100V might fit the bill too with the added bonus of a hybrid optical/digital viewfinder that is closer to a Leica rangefinder than the Q2 itself.
So even tough you get great value for this camera, there are perfect alternatives out there making you shell out for some brand name. If that makes you or your wallet uncomfortable, this camera is not for you, pure and simple.
2. The best deal in Leica world
Now that we have the price out of the way, let's compare apples with apples, Leicas with Leicas. Here's the deal, this camera is essentially a Leica M camera with a fixed lens. If you wanted to get the same camera, you would need:
Leica M10R: $8295
Summilux 28mm f1.4: $7295
Total: $15,590
The price at the time of writing, of a Leica Q2 is just $4995, or 1/3 of the price. Now that's a bargain when it comes to the world of Leica cameras. When it's compared to the M system, and this camera is for all intents and purposes a Leica M10R with more megapixels (47 vs 40 megapixel sensor) and the identical Maestro II processor.
The lens is a Summilux, some of Leica's finest, fastest and most desirable built in. It actually probablly surpoasses the M+ Summilux combo in terms of sharpness. So when compared to Leicas themselves, this is a bargain.
3. Other cameras don't come close
Like I said, while there are alternatives, the other cameras don't come close. The RX1R II tends to overheat and far from the Q2's ergonomics even if the optics are spot on. The image quality of something like the Fuji x100v simply cannot compete with the Full Frame sensor.
The Q2 because of this can give you beautiful Bokeh that is simply impossible with ASPC cameras unless they have faster lenses. So in a sense if you want a Q2, the only alternative might be the original Q (Typ 116) , only Qs have the mix of crazy good image quality, great ergonomics and fast lens. There's always a serious comprise in the alternatives.
4. Leicas keep their values
You know the saying that your car loses value as soon as you drive out of the parking lot? That's pretty true of cameras, besides Leicas. Leicas retain their values way more than any other cameras. Check the price of any older models from other camera manufacturers and what do you get? Bargain bin prices.
Leicas on the other hand keep their resale value very high, so even if in the future you'll want to sell it, you will get a high price for it because it's a Leica
3. It's much more versatile then you think it is
Leica Q2 Street photography[+]
The Leica Q2 has a 28mm f1.7 Summicron lens and for many that is a deal breaker. But it really shouldn't be. Why? Because of the digital zoom. Sure, it's basically cropping but hear me out, mostly nobody needs 47 megapixel images except for very specific professional reasons.
A simple 12 megapixel file is more than enough for most people and you can do huge prints even with that. So the Leica Q2 worth it because it gives Leica lovers what they really want: A full frame Leica with a Tri Elmar.
Leicas due to the fact that they are rangefinders can't do zooms, so Leica came out with 3-in-1 focal length lenses, the Tri Elmar that covered 28-35-50mm, aka most of the focal lengths you would ever need. Going to 50mm would give you an effective aperture of 2.8 and a 14.6 megapixel file, aka more than enough for everything.
Truth be told the Leica Q2 can go all of the way to 75mm but the resulting 6.6 megapixel file might be cutting it short for some. So if you do not mind the digital zoom, and the Leica Q2's zoom is rightfully praised, this camera is more versatile then you think.
4. Can it get better then this?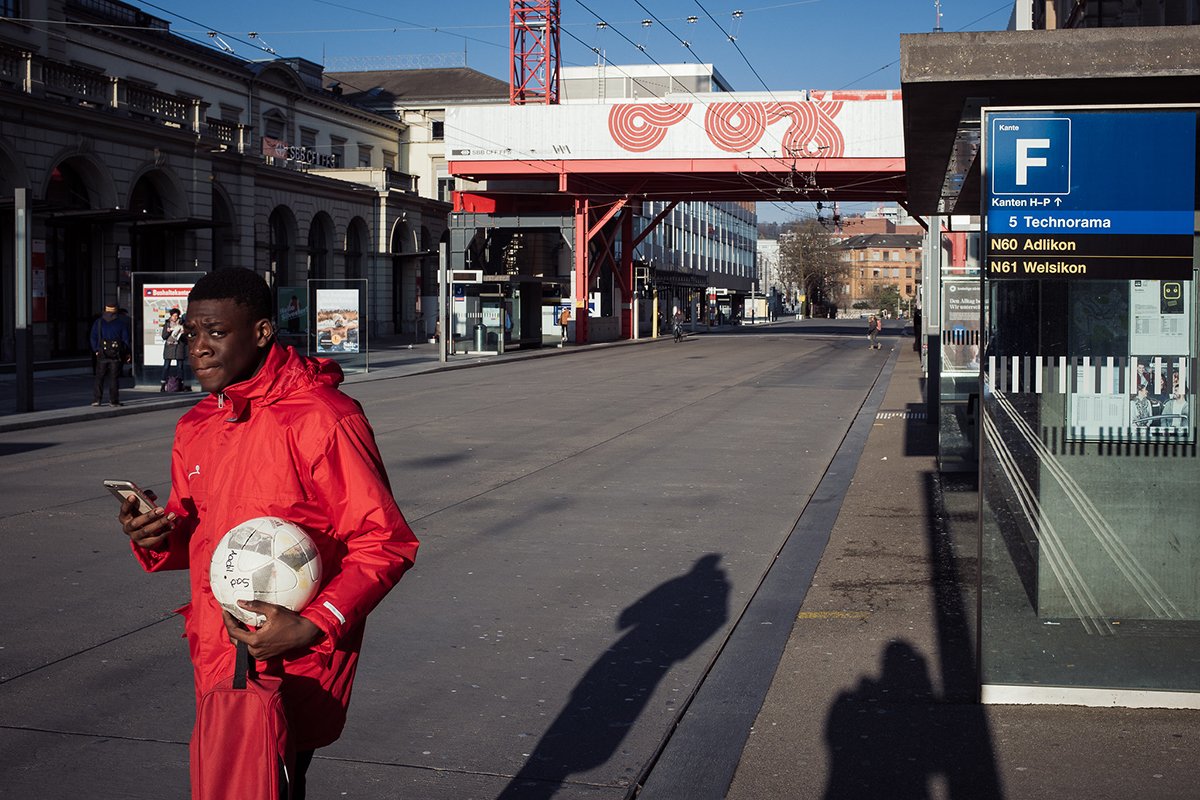 Street photography with the Leica Q2 [+]
One thing to consider is, things won't get better then the Leica Q2. Probably the next one will have f1.4 instead of f1.7 but there are reasons to believe that the longevity makes the Leica Q2 worth it. What I mean is, it's pretty hard to improve when you set the bar so high.
47 Megapixels is pretty much overkill at this point and any upgrade to the Leica Q2 will probably be minimal. Maybe it will be smaller. Maybe it will have a slightly faster lens, but whatever the case the Q2 is pretty future proof in my opinion.
Add to that the fact that this is a sturdy, weather sealed camera and you can bet that this will be around for years. If you want any evidence for this, look at the follow up to the Leica Q2, the Q2 Monochrom, instead of going nuts and improving it, Leica simply took the same basic camera and removed the color filter. So it just proves that Leica is planning on riding the specs of the Q2 for years.
And even if there is another one down the road, high resale value means you won't need that much to upgrade.
5. Leica Q2 worth it because it is the only camera you need
[
+
]
Most people want powerful laptops when what they really need is simply a tablet. Most powerful laptops are dedicated Netflix devices with internet browsers and nothing less. The same happens when it comes to photography too, most people want too much camera for their needs.
I'll go on a limb and say the Leica Q2 is the type of camera that can fit the bill of the only camera you will ever need, so that makes the Leica Q2 worth it by a mile. For most purposes, full frame is the largest you need, and instead of buying a whole system, for about half of the price of a Leica M10R, you can get both a fullframe camera and an amazing lens.
28mm is an amazing focal length and can Bokeh very well. If you need to, you can either get closer physically or make use of the fantastic digital zoom that the Leica Q2 offers and have a digital Tri-Elmar at your disposal.
The megapixel count, high quality lens will be hard to beat so even when a new camera appears (because that's what manufacturers do) there probably won't be any need to upgrade. Just because something new is out there doesn't mean yours stops being good.
Conclusion:
So how do you decide whether the Q2 is a good idea for yourself or just a dumb purchase? Ask yourself if this will break the bank. If it will, there's perfectly acceptable Q2 alternatives.
If you have the budget and want a Leica Q2, it is potentially the only camera you will ever need for at least a while. The combo of sharp Summilux lens with full frame sensor is hard to beat. Judging by the fact that it sells like hotcakes you bet that makes the Leica Q2 worth it