Are you looking for the best Leica cameras for street photography? You are in the right place. I've went trough all the cameras available I've compiled the list of the very best for the job and make clear which to get.
What are the best Leica cameras for street photography?
Leica has a very strong history in street photography. From famous photographers like Henri Cartier Bresson who used a film Leica to more modern shooters who use digital rangefinders. Here's the list of the best Leica cameras for street photography:
Let's look at each one in more detail and see what makes them some of the Best Leica cameras for street photography with their strengths and weaknesses
Let's start off this list of the Best Leica cameras for street photography by saying that there is no better Leica (at the time of writing) than the Leica M10. The M series have been street photographer's muse for decade, starting with film and now digital. There's a good reason why, unlike some bulky DSLR, these cameras are much smaller, sleek and silent.
The M series has always been manual focus but it's a blessing for street photography because it's really easy to set a "zone of focus" and simply shoot without having to focus your lens again. This is why pre-focusing is faster than any autofocus!
The M10 Monoshrom is one of the smallest full frame sensor cameras out there so you have a lot of details in every shot. Being done traditionally in black and white, the Monochrom is bold and unique as it can't shoot color!
While that might sound like a limit, this practically forces you to see in BW, just like the master photographers of old. It also emits a grain-like quality when you push your ISO up, making for beautiful images no matter what the light.
With the lenses that are small, you can hold your Leica M hours on end and not have to put it back in the bag as you would with a DSLR or similar type of camera.
Practically build for street shooting, the dials and overall design makes it a wonderful camera to use. You have most of your face uncovered to shoot with one eye while your other eye scans for your next shot. The dials on top make it easy to change your settings on the fly so you are ready whenever a decisive moment appears right in front of you.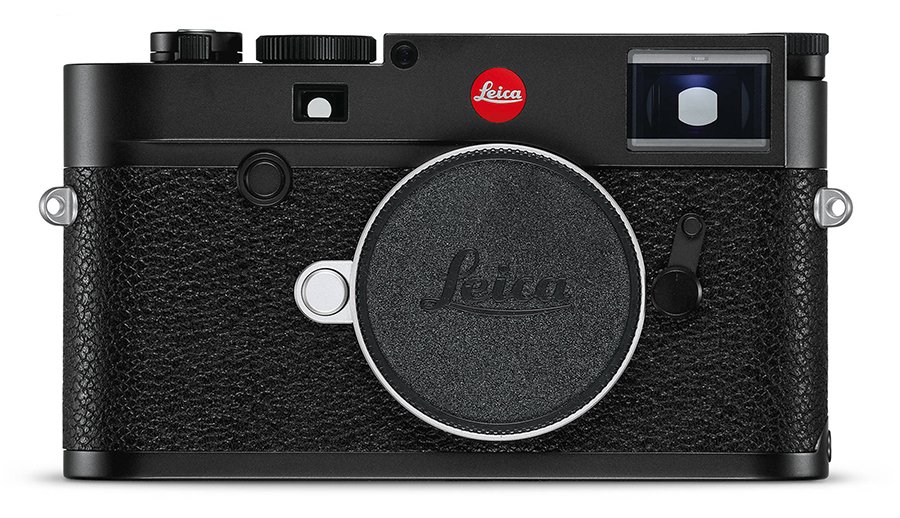 Second on our list of the best Best Leica cameras for street photography, is the "normal" M10R. If you want more options than strictly black and white, the upgraded and color sensor version is the Leica M10R. It has a full frame sensor and with the power of the Maestro II engine, it makes the most out of any lens and renders stunning color: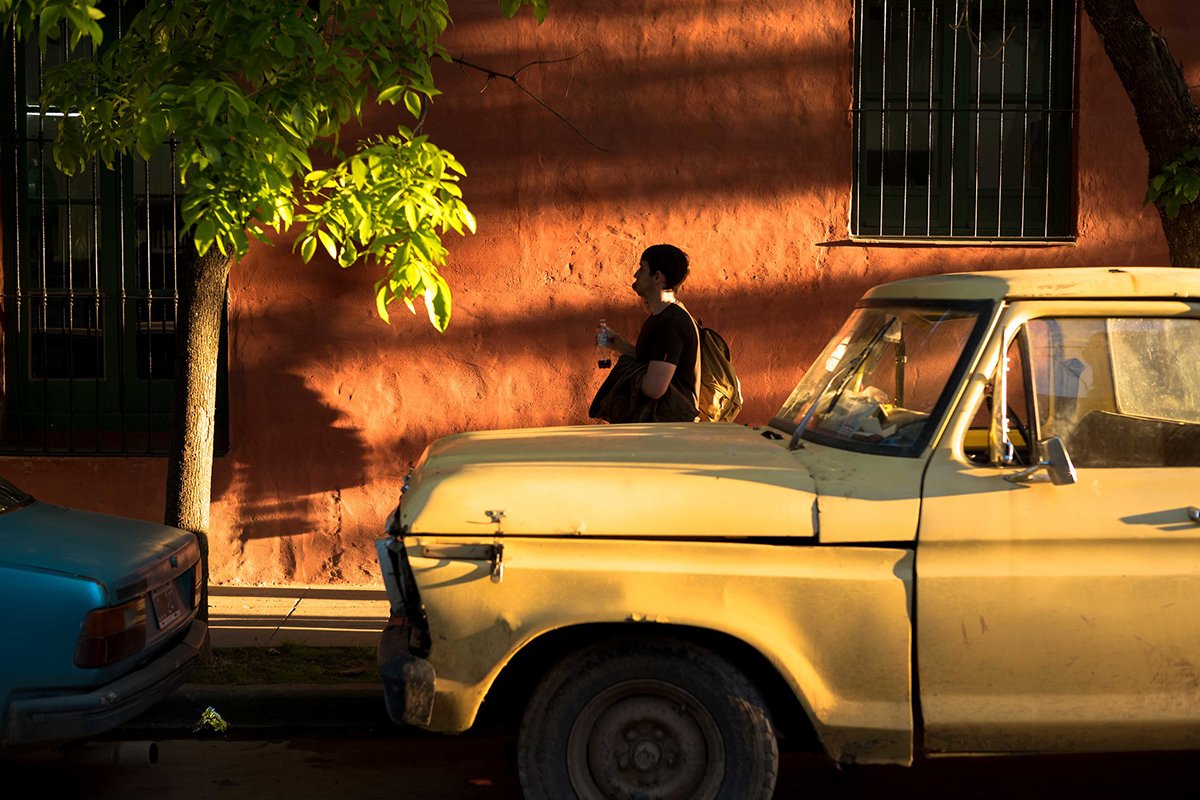 The benefits are the same as it's Monochrome counter part. Speaking of which, it can also convert the images to stunning black and whites too. All you need is to switch to monochrome in the settings or do it afterwards in post processing.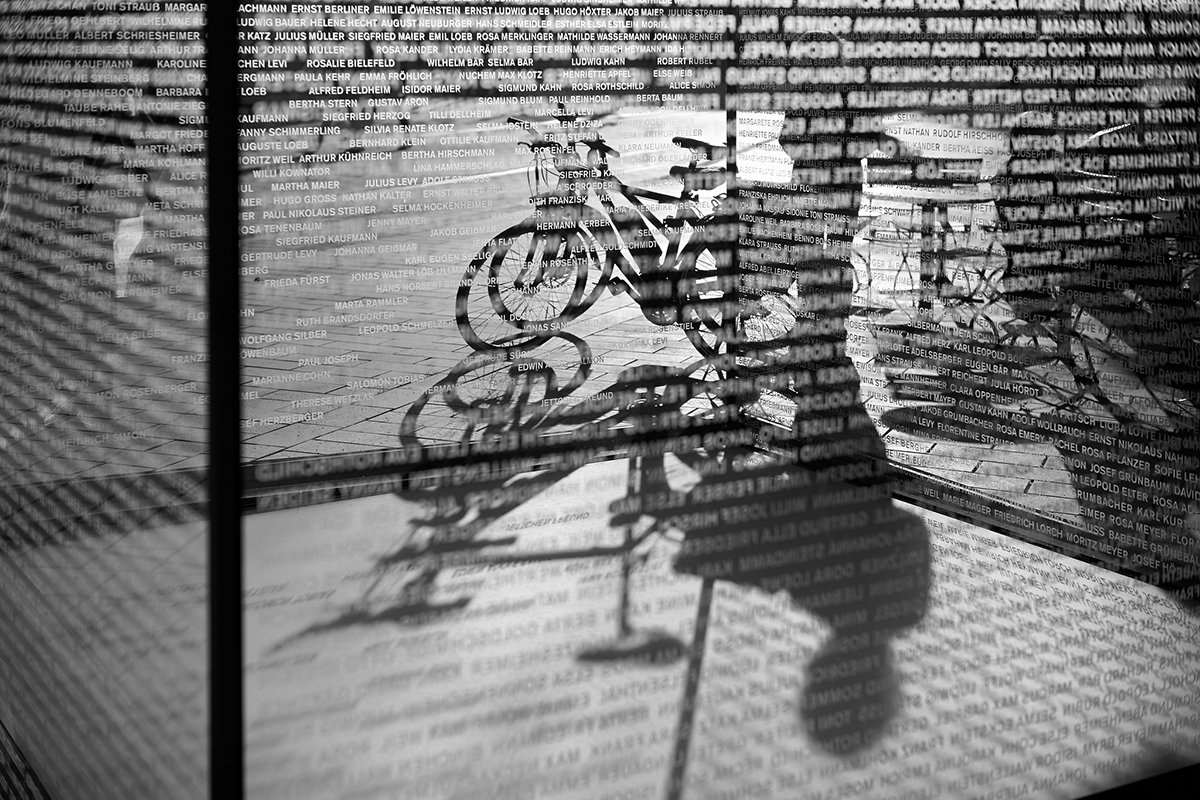 You cannot go wrong with either camera. Only your dedication to one of another style will determine if you get the strictly BW one or color sensor. Being a large sensor and the Leica lenses being so sharp, you have a lot of space to do moody, blurry-as-heck street photography like below:
Changing settings on the fly is a breeze thanks to the wonderful dials on top that allows you to change your Shutter speed and ISO. The Aperture is built-in the lens so if you wanted to you could operate the camera without even looking at the screen. This is crucial as street photography requires speed and you want your full attention on the scene in front of you.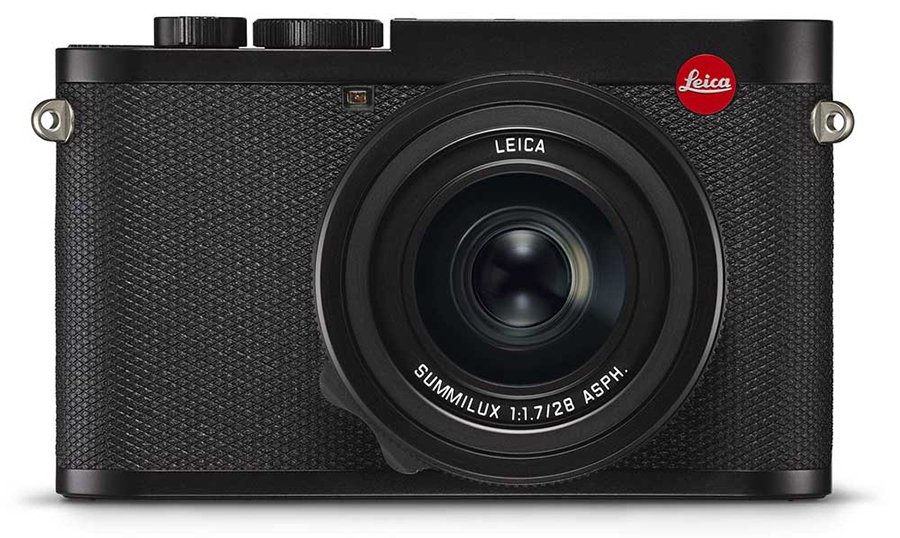 Imagine you had a Leica M digital rangefinder. And you took everything that was great about it: The portability, the great full-frame sensor and Maestro processor, etc and you glued a 28mm to it. This is exactly what the Leica Q2 is, it's like an M camera with a 28mm lens.
The 28mm is the most favored focal lenght from street photographers and this camera has that one build in. If you like your images at 35mm, the generous 47.3 megapixels offer room to digital zoom and still have lots of juicy pixels to blow up the images to large prints.
The built-in lens is an ultra fast f/1.7 lens that makes it perfect to do street portraits too.
The rest is exactly like a Leica M, beautiful colors out of this sensor and incredibly easy to use. Plus if manual focus puts you off, this camera offers lightning fast autofocus to get the shot as you are walking.
An aperture of f/1.7 is very hard to focus manually, so having autofocus there makes it easy to simply walk down the streets and shooting.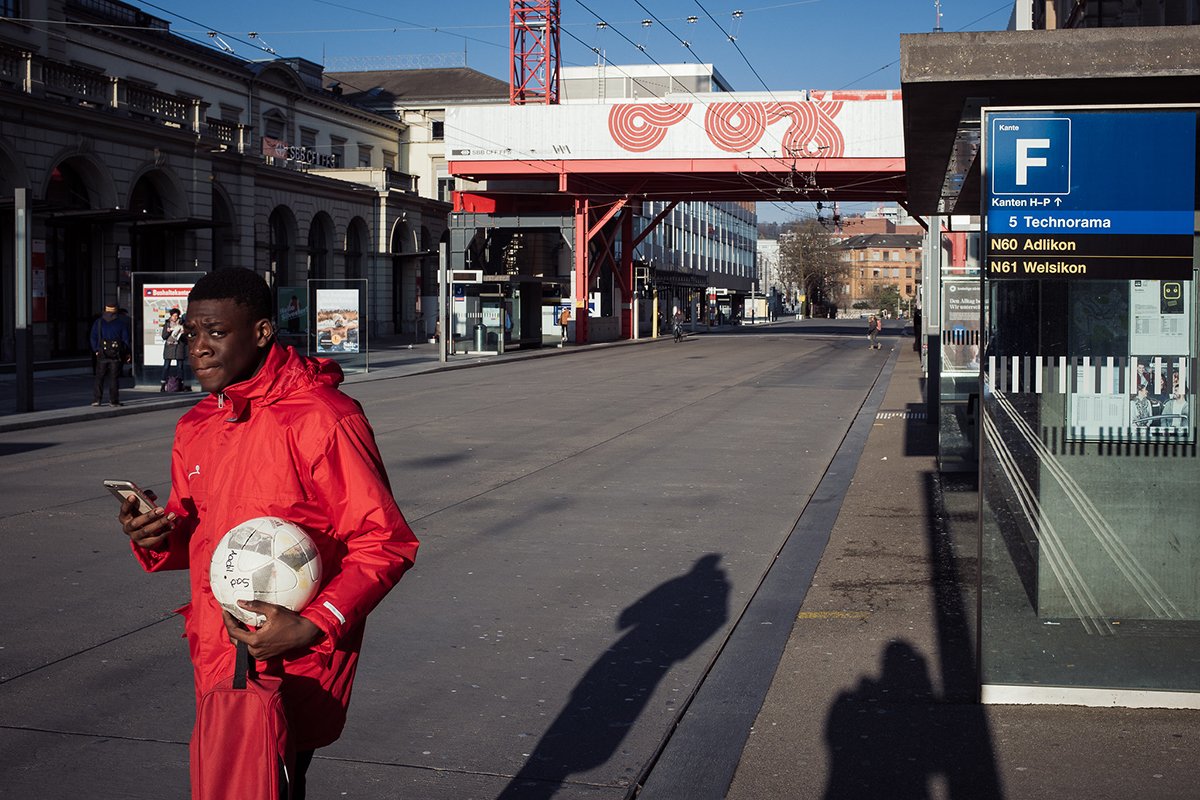 There's the wonderful shutter speed dial on top, a smaller ring on the side for ISO and the aperture settings can be controlled on the lens directly and because there's markings you can do zone focusing like you can on a traditional Leica M, where you pre-focus.
This is the best of both worlds.
But that is not all. Probably the icing of the cake for this camera is how affordable it is. It costs much less than a Leica M body alone, and you get pretty much the same camera with a build-in lens! So it's really a wonderful deal that you want to jump on.
The Leica CL is what you get when you miniaturize the M cameras, replace the full frame with an APSC sensor while keeping the same processor, and making the lens mount autofocus.
The result is one of the best cameras for street photography. There ain't no free lunch, full frame cameras can only be so small, at some point you hit a physical impossibily and if you want to make a camera smaller, you'll need to make the sensor smaller.
So you win in portability, and the sensor while being smaller than full frame has the same M quality to it, including the Maestro II that gives gorgeous color and is designed to get the most juice out of any lens.
You will have to be careful when asking for a CL because it's the same name as an older film camera and sometimes people get confused! Being an interchangeable lens camera, you can always buy the recommended kit and then get more and more lenses as you see fit.
The 18mm that comes with it gives you a focal length of 27mm, and it's indistinguishable from a 28mm, the field of view that most street photographers prefer.
The lens is f/2 so it's great for low light, or when you simply want to blur the background. It's pretty fast too, the autofocus system is fast so you can catch that elusive moment easily.
The Leica CL uses a special mount called the L mount that is compatible with many modern Leicas, and also compatible with our next recommendation. It has dials on top to you can focus on shooting, it also comes with a small LCD on top so that you know what your settings are at a glance, no need to look at your screen.
But probably the best thing about this kit is simply this: It's insanely affordable.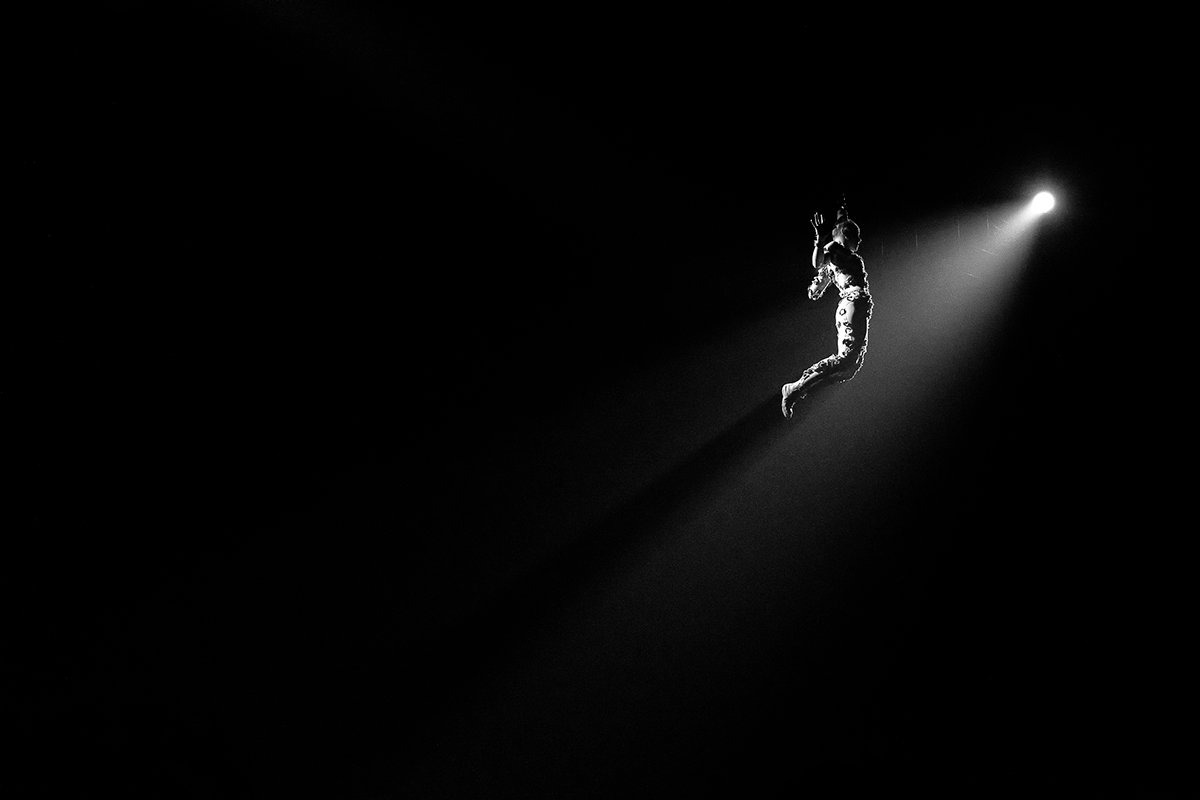 Leica is a premium brand, and some people can't afford it. The Leica CL is barely the price of one M mount lens so it's a steal because it's a Leica trough and trough without the price tag.
This camera is like the brother of the Leica CL. They have about the same guts: ASPC sensor size, same L mount, same processor and yet they are completely different.
This is like a Leica for the smartphone / touchscreen generation. There's still some dials on top so that you can change your settings quickly but there's no built-in viewfinder. Why would this be recommended for street photography then? It's because it offers 20fps, twice as it's CL brother.
Plus even is the CL is affordable the TL2 is even more, including the kit lens that is 18mm f/2. This camera is however not recommended to too hardcore street photographers, but it's the perfect camera for those who want smartphone type convenience and pure Leica quality.
It's got everything that makes leica great, a large APSC sensor and Maestro processor, so you know even if the controls and handling are more sleek and modern, the images still have that Leica flair. Next up our list of Best Leica cameras for street photography is a partnership camera.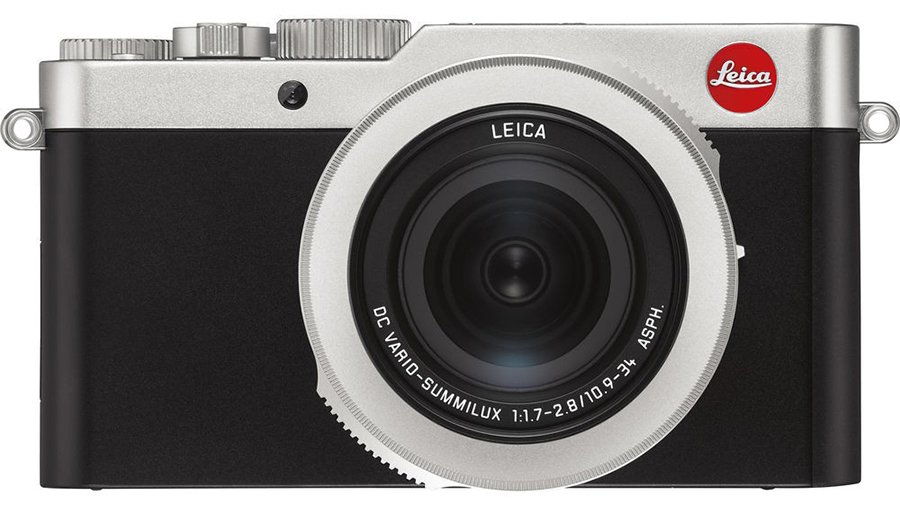 We are almost done with our list of the Best Leica cameras for street photography. This is a Leica branded cameras and not fully Leica. Panasonic struck a deal with the German camera maker to produce lenses and cameras and the result is Panasonic has their branded version and Leica has there with some differences like the Apps that they use and looks.
If you can look past that simple fact you have one of the best street photography cameras, period. It's small, so you can hold it for hours. It's compact so you can throw it in a small bag. The portability is due to the sensor that is small enough to recude the camera size but big enough to blur the background. Just look for yourself:
The zoom has an equivalent of 24mm-75mm making it one of the most versatile cameras on this list. Being able to go from wide angle that street photographers love to telephoto makes you ready for any situation that might arise, from landscape to portraits.
The automatic lens is quite fast too at a maximum aperture of 1.7 on the wide end and 2.8 on the telephoto end. Quite impressive considering how small this camera is. These kinds of lenses are usually extremely heavy!
What that means for you is, this camera is particularly great when it comes to low light images:
It not only comes with a fast lens but it also has Panasonic industry leading stabilization making you able to shoot in low light easely. That same Panasonic mojo is also extended to it's video capabilities as this is a true video-beast capable of doing stabilized 4k video. Couple that with the stunning lens capability and now you know why this is one of the most incredible compact cameras there is.
Even better is the price. This is a Leica branded camera, so it has a little bit of Leica and Panasonic but that makes it have a very small price tag. This is the one to get if you want to be able to have freedom to zoom while in the streets.
This is the last camera on this list of the Best Leica cameras for street photography. And there's a good reason why: This can do great street photography if you do not mind the fact that there is no dials for quick settings change and if you are fine with the smaller 1 inch sensor.
The smaller sensor makes this the only camera on this list that you can comfortable put into a jean pocket so this is great for spur-of-the-moment shooting which, let's be honest happens more often than not.
Such small body surprisingly offers a built-in mini viewfinder for a rangefinger-like feeling. There's also an included flash that pops up, a very desired effect street photographers like. While the zoom range is more for genres like wildlife, the draw here is the 24mm but it's a slower f3.3.
If you can give up trying to shoot low light (or let the pop-up flash take over), this focal lenght, at this aperture and this sensor size means you can get a lot of depth of field where a lot of your shot is in focus.
Besides this, there are no dials on top, and this camera is reserved for those who want a small do-it-all camera that happens to also do street photography.
Leicas for street photography: Conclusion
There you have it, the list of the best Leica cameras for street photography. The top choice for serious street photographers is without a doubt the Leica M Monochrom or M10R. Get one and you will be following in the footsteps of famous Leica shooters like Bresson. Just know that there's some learning curve involved when shooting a rangefinder.
Another great option is the Leica Q2, that is basically a fixed-lens M. Next up would be the Leica CL + 18mm, that offers smaller sensor but packs a punch. If you don't mind the fact that it's mostly a coat of paint over a Panasonic camera, the D-lux7 is tremendously versatile in the streets. The other cameras are for those less dedicated to the genre.